Brothers and Sisters in Christ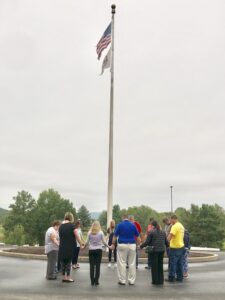 Brothers and Sisters in Christ (B.A.S.I.C.) is a religious organization affiliated with BCM/B.A.S.I.C. Campus Student Groups all over the United States in response to providing Christian fellowship and growth for college students.
The club meets during the fall and spring semesters on Thursdays, 11:30-12:30 in B104.  Students are encouraged to bring a friend, a drink and their Bibles. All students are invited to attend, and membership is based on participation in the organization.
The club participates with other students around the globe in See You At The Pole in September each year, where students gather at their school flagpoles, praying for their school, friends, families, churches and communities. For additional information, visit www.syatp.com.