Varsity Esports Open Tryouts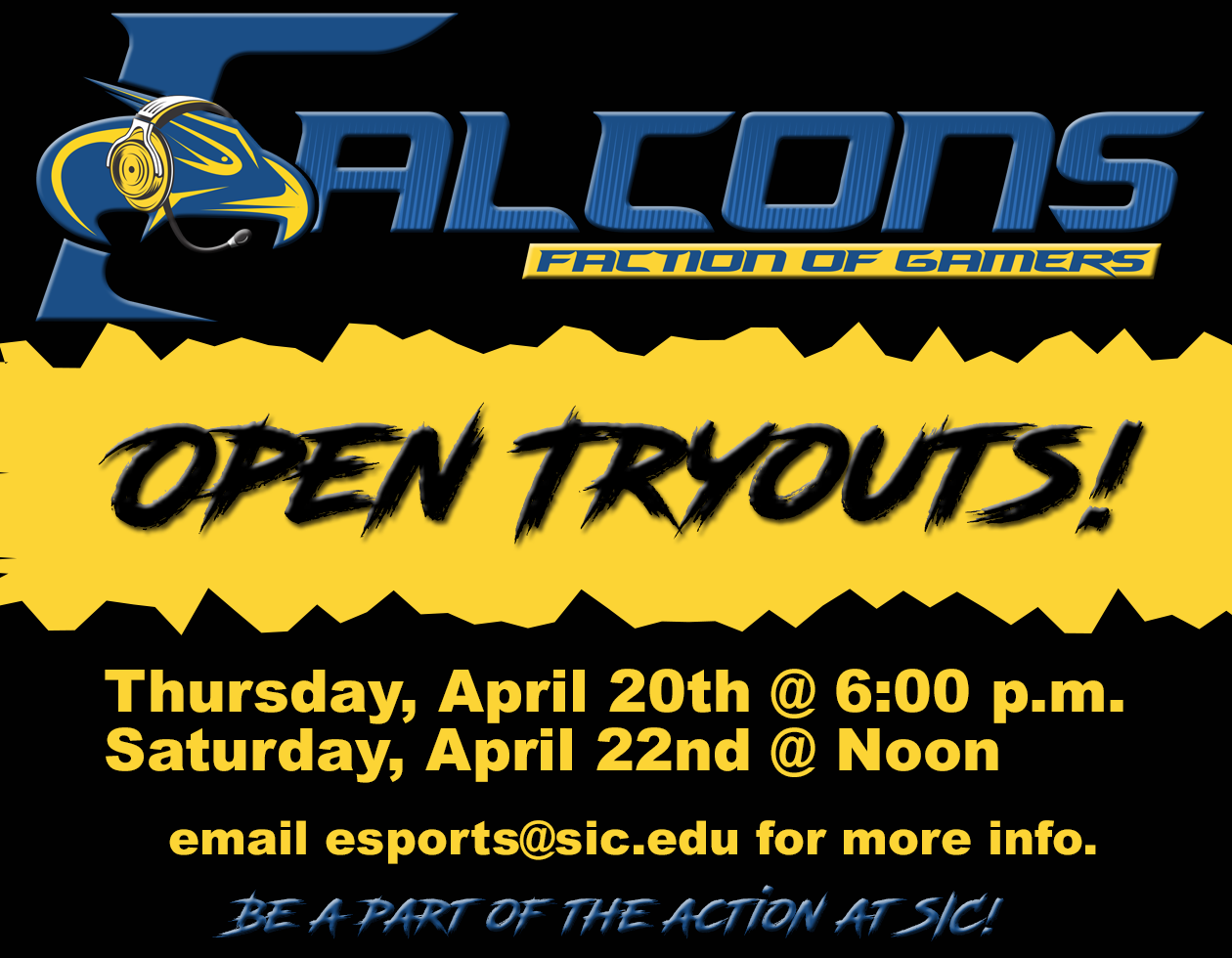 The SIC competitive varsity esports team will be holding tryouts on April 20th and April 22nd for roster spots and scholarships on the 2023-2024 team.
Anyone who will be a full-time SIC student in the Fall 2023 semester is welcome to come and tryout.
Currently we are looking for Halo Infinite and Call of Duty MWII players, but there is potential for Overwatch 2, Valorant, Rocket League, and/or Fortnite teams if enough members are interested.
A limited number of scholarships are available in the form of tuition waivers, so be sure to bring your "A game."