Mrs. Midwest International Visits to Give Style Tips to Special Families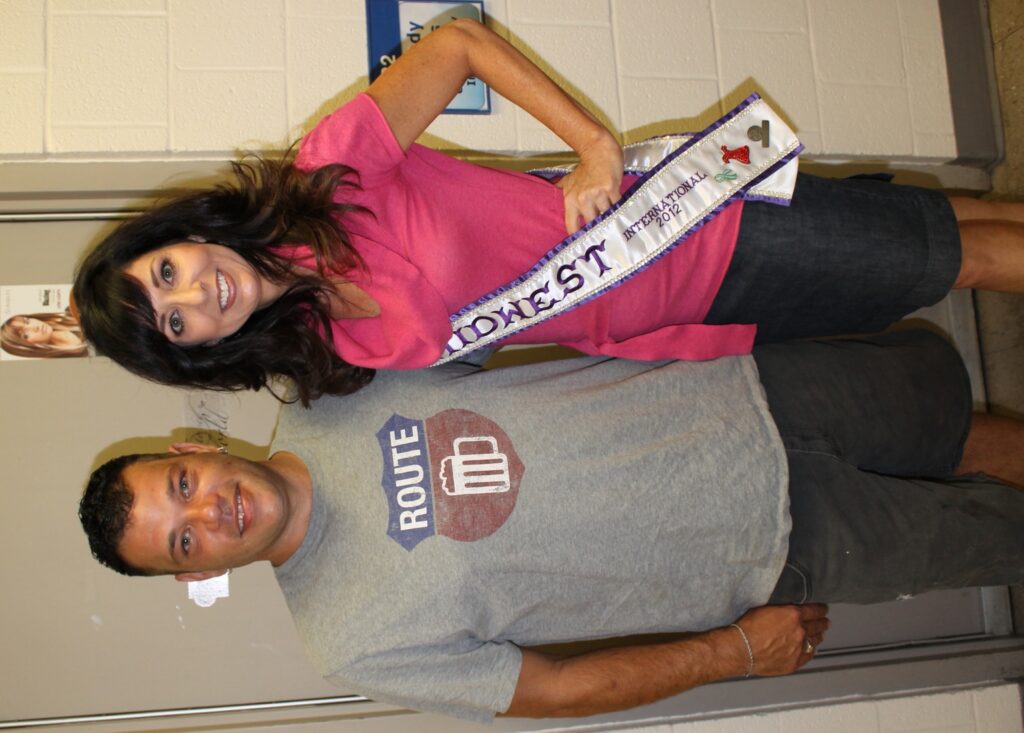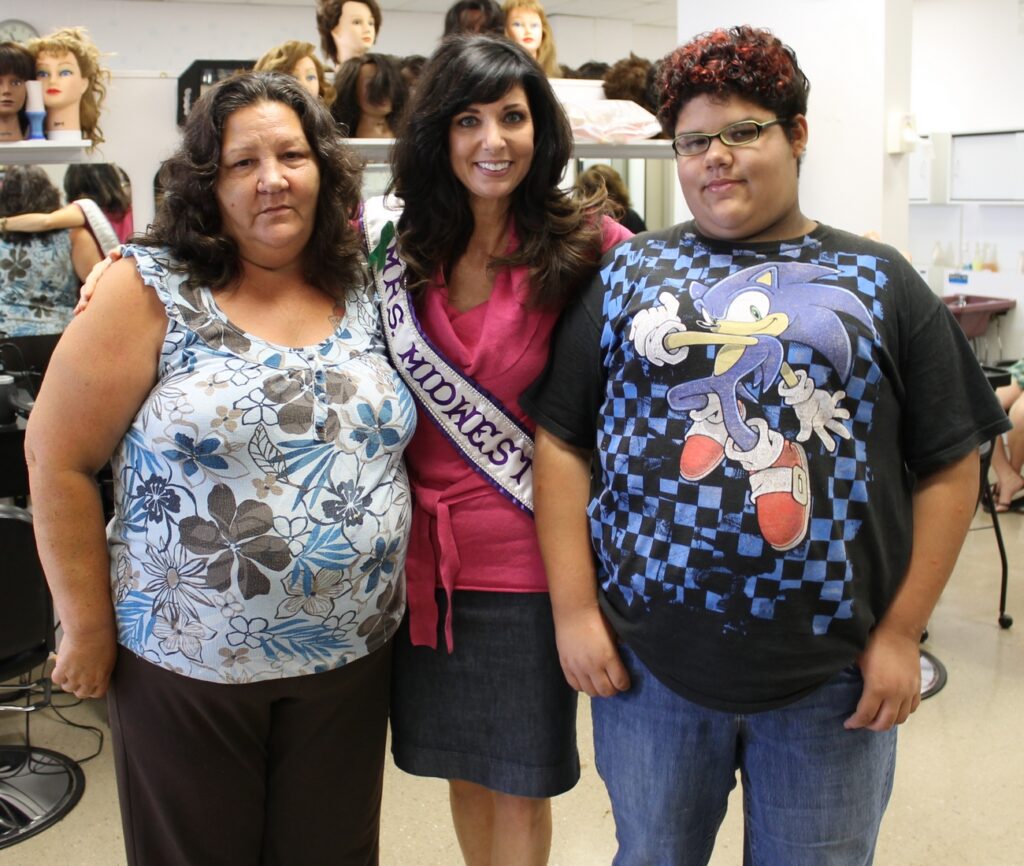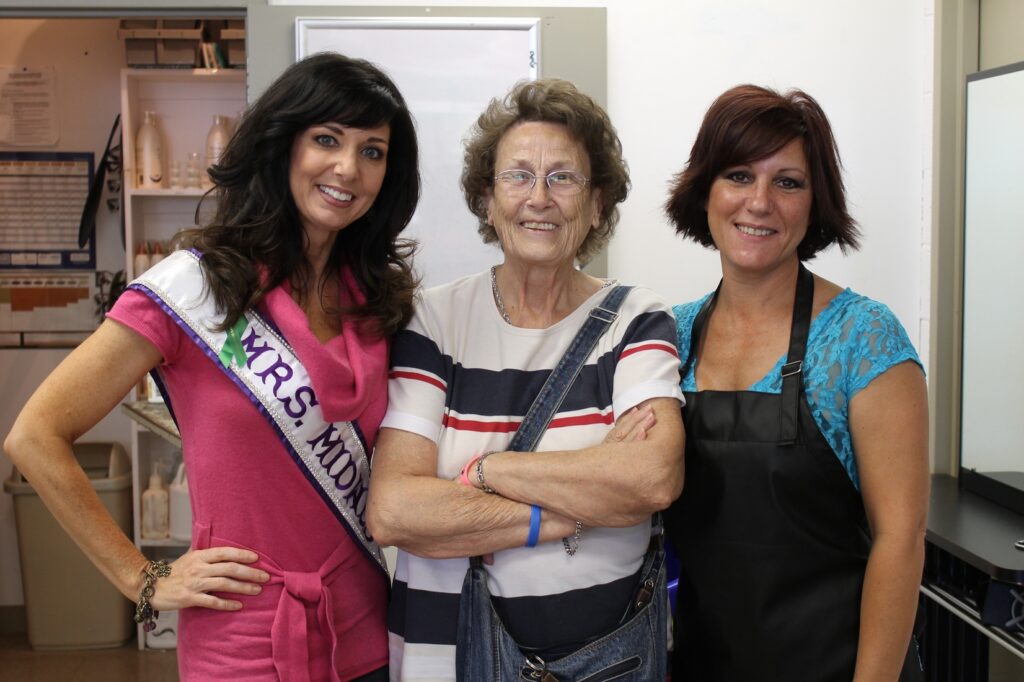 HARRISBURG, Ill. — Southeastern Illinois College alumnus, Kristin Melton, Mrs. Midwest International 2012, visited with some special families at Southeastern Illinois College's Cosmetology Clinic Tuesday, June 19. As social marketing coordinator for Project Connect with Egyptian Health Department in Eldorado, she helped support an event envisioned by Cathy Sneed, also with Project Connect, as the Parent Coordinator. Cathy worked with Wendy Harris, SIC Cosmetology instructor, to organize a free spa day for families that cope with mental illness.
More than 35 family members and parent advocates took part in this free makeover event. Participants chose two services ranging from cut, color and style to manicures, pedicures and facials. Makeup tips were available from Mrs. Midwest, herself. All work was donated by SIC cosmetology students under supervision by Harris and her staff.
"It was a 'beautiful' day," said Harris. "The students did a wonderful job, and the clients were so excited and enthusiastic to be with us. In our industry, we are very blessed to be able to touch people and give them the gift of our time and talents. Giving people an hour, minute or moment that is just for them can have amazing impact."
When asked how the event came to fruition, Melton said, "We wanted to do something to lift families up, so this day of pampering was organized to give families of our wonderful PACE Group, a chance to take care of themselves for a change. We can't express our gratitude enough to Wendy and the SIC Cosmetology team for partnering with us in this event. The gracious students and staff treated our families like the true kings and queens that they are."
The PACE (Parents and Caregivers Empowered) Group is for any parent or caregiver of a child with a mental health diagnosis. Families get support to help them understand what is going on with their child's disorder, help them feel less alone in taking care of their child's needs, and just socialize with other caregivers who have been through the same things. As a parent of a child with a mental health issue, and dealing with Anxiety Disorder for herself, Melton understands the need to be encouraged and loves being a part of the PACE group when possible.
"Sadly, our society has created many negative views about mental health that impacts not only the child, but the entire family. When families feel they are viewed negatively, it hinders them from seeking treatment for their children. When treatment is not given for a mental health disorder, it impacts the child's ability not only to succeed academically, but to make friends, too," said Melton.
In explaining the urgency of increasing awareness, Melton notes that one in five children have undiagnosed mental disorders, and 90% of youth suicides are mental health-related.
Being Mrs. Midwest International allows Melton to further champion this cause through a variety of channels. In addition to her work with Egyptian Health Department, she is the spokesperson for the Children's Mental Health Network (CMHN), an advocate for the National Federation of Families for Children's Mental Health, and the founder of the Be Green Ribbon Advocate Campaign. For more information about being a Green Ribbon Advocate, visit www.greenribbonadvocates.com.
Originally from Harrisburg, Ill., Melton is a graduate of Southeastern Illinois College, achieved a degree in elementary education from Eastern Illinois University, and pursued her master's degree in educational psychology from Southern Illinois University. She now lives in Norris City, Ill., and is a licensed clinical professional counselor, in addition to her social marketing with Egyptian. She will participate in the Mrs. International Pageant in Chicago this July.
Southeastern's cosmetology program is adding two new programs this fall. Esthetics, a two-semester program, is the study of skin and spa services, and is the only program of its kind offered south of St. Louis. Nail technology, a single semester program, is the only stand-alone nail program south of Centralia. For more information on these and other programs at SIC, visit www.sic.edu <http://www.sic.edu> .