SIC Forensic Falcons Hold Post-Presidential Debate Forum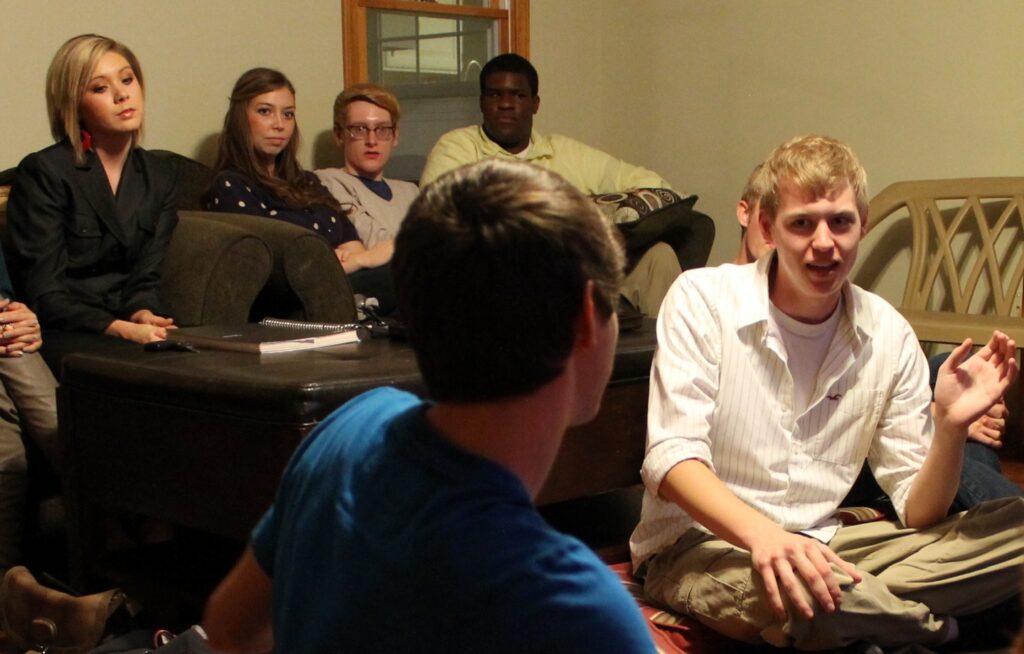 The Southeastern Illinois College Forensic Falcons speech team watched Wednesday's presidential debates for specific lessons on public speaking strategies. Students assessed presentation styles, nonverbal communication, argumentation, and likeability of both candidates. The team, which represented a diverse group of students from across the political spectrum, took a lively approach to the debate, often cheering or commenting as significant issues were addressed.
The event provided an opportunity for students to apply their communication training to real world events. Team member Nick Mott remarked, "When you realize the impact that these conversations have, not just on the election, but on the direction of this country – it's hard not to get hooked."
Team member Nicole York agreed, stressing the need for college students and other young voters to stay informed.
"Everyone should keep up with the debates and cast an informed vote," York said.
The Forensic Falcons, SIC's nationally recognized speech and debate team, are coached by Paul Cummins and Tyler and Jennifer Billman. Team members include Bethany Oxford of Norris City, Austin Winters of Carmi, Nicole York of Omaha, Nick Mott of Simpson, Jeremiah Brown of Junction, Nick Volkening of Galatia, Jewel Massey and Benjamin McGuire of Raleigh, and Rachel Evans, Zachary Hanks, Tre Ingram, Corrine McDaniel, Hannah Rodgers, and Gannon Wargel, all of Harrisburg.
The SIC Forensic Falcons usually finish among the top five speech teams in the nation. The team has claimed the national championship three times.
###