SIC Hosts First Mine Skills Competition of its kind in Illinois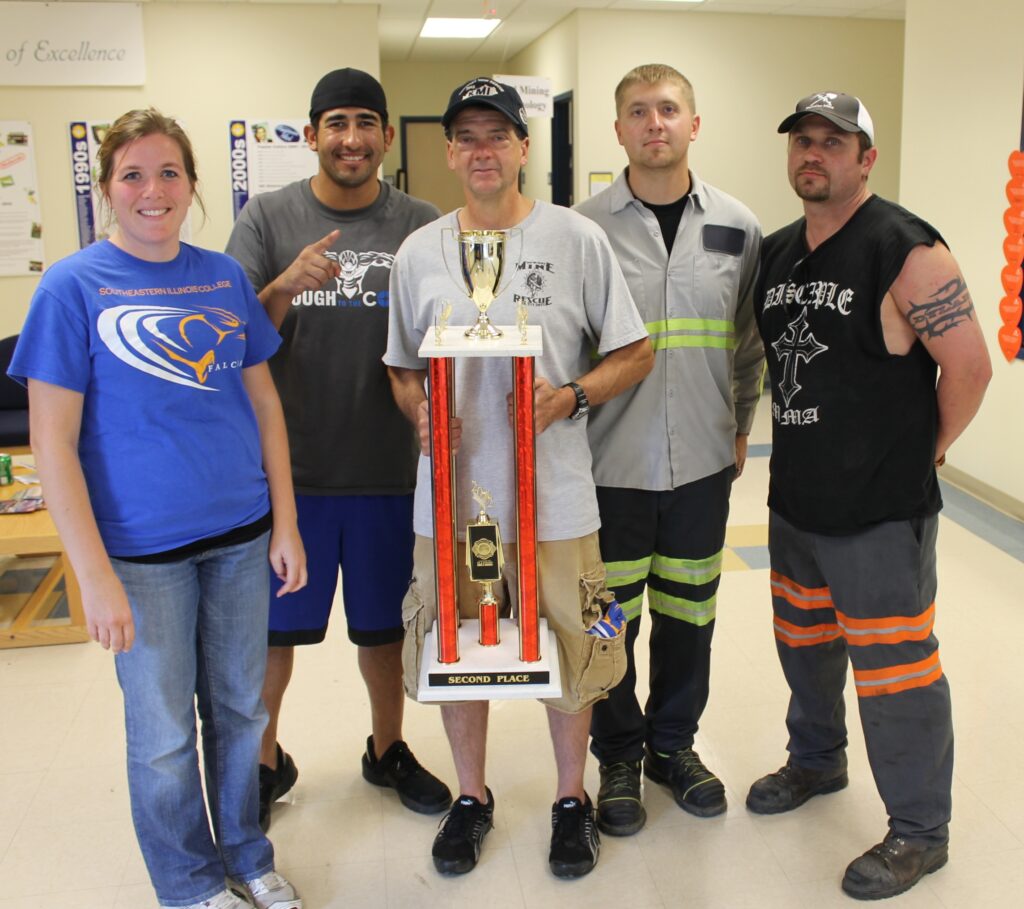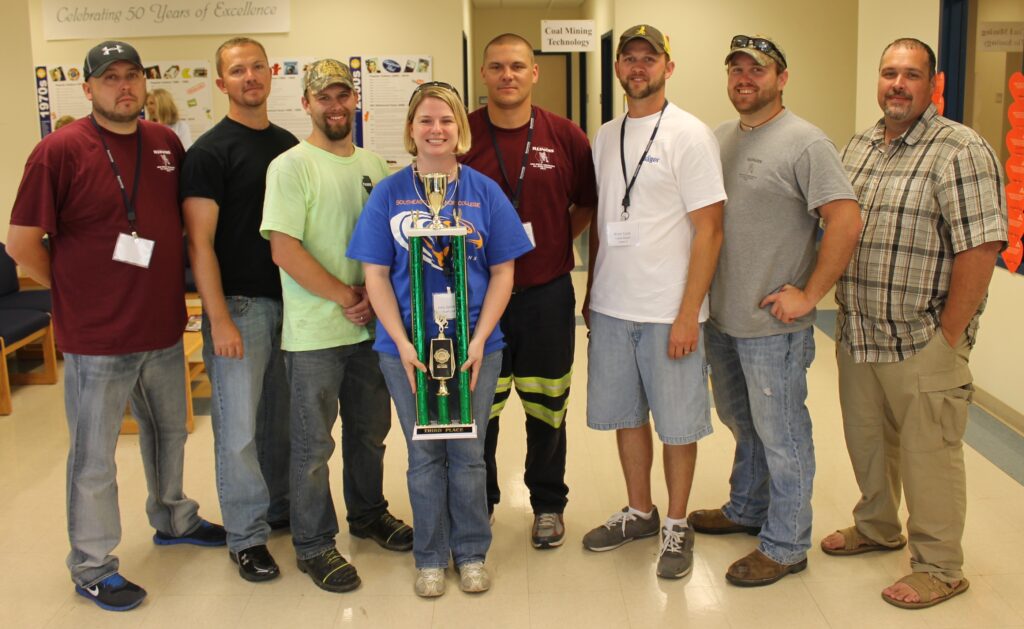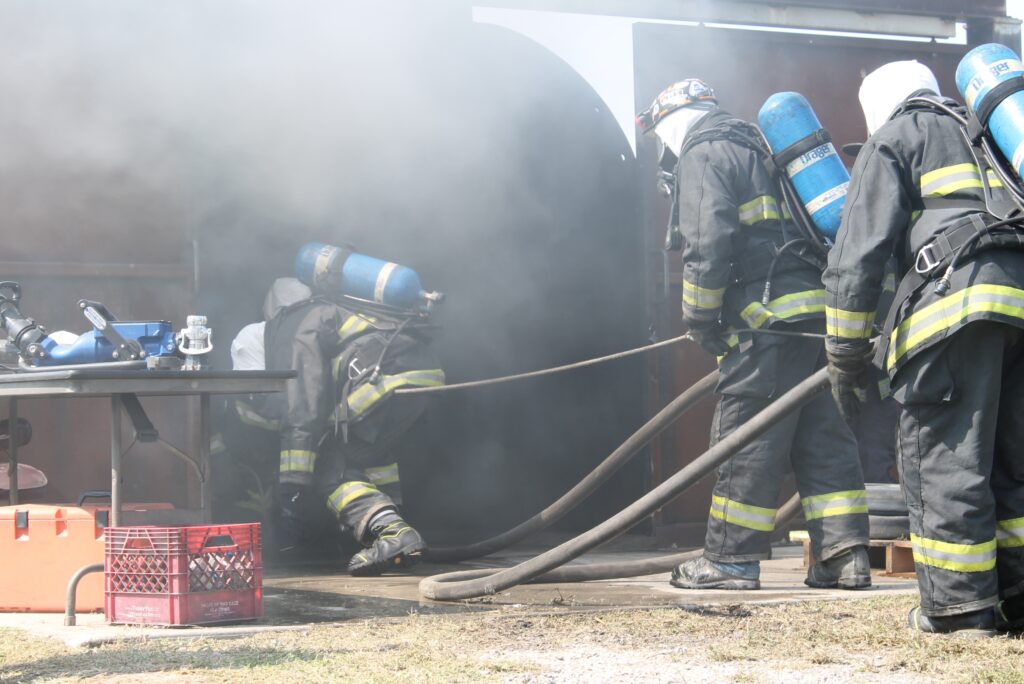 The first-ever Mine Safety and Rescue Skills Competition in Illinois was held last month at Southeastern Illinois College (SIC). Co-hosting the event and lining up the competitions was Illinois Eastern Community Colleges (IECC).
Approximately 40 miners from Southern Illinois and Western Kentucky competed in six rounds of exercises that included fire training in the burn tunnel, smoke training and mapping in the burn tower, hose management, gas testing, field rescue, first aid, etc.
"After many years of mine rescue training, our past experience shows we need skills training in a setting that is more realistic to an actual mine disaster," said Kim Underwood, associate dean at IECC and competition co-organizer. "For the first time, we decided to incorporate aspects such as fire and smoke with full gear, similar to how rescue teams will encounter them in the field."
Underwood believes the variety in testing is a sign of what's to come.
"I speculate that in the near future, the more comprehensive skills competition will replace traditional mine rescue training as we know it today," said Underwood.
The Illinois Department of Natural Resources' Office of Mines and Minerals and the Mine Safety and Health Administration were on-hand to serve as officials for the competition and helped to facilitate the event. The IDNR regulates the mining industry and mine rescue training in Illinois, and has trained five of the teams that competed in this competition.
"We had a very successful event for our first year out, and this can be attributed to a great 'team' effort through our partnerships with Illinois Eastern and the Department of Mines and Minerals, to all of the faculty and staff from SIC and IECC who helped to ensure that this event was a success," said Karen Weiss, dean of career and technical education at SIC. "We hope to replicate this competition next year!"
The purpose of the event was not only to provide an extra opportunity for mine safety training in an exciting and competitive environment, but also to increase awareness regarding training opportunities in the area and encourage utilization of that training to keep our local miners prepared and safe on the job.
Tom Patterson, safety supervisor for Willow Lake and Wildcat Hills mines in Southern Illinois, handles all the mine rescue training for the two mines. He brought some of his younger team members to the competition that had never experienced this type of training competition before.
"This type of competition blends so much training together from parts of actual situations that can occur. All stages of this competition could be involved in an actual mine catastrophe. It's good for these guys to get a feel for the true hazards that exist, and with this knowledge, be better able to keep a clear head in a real emergency situation."
When asked about the competition, Jeremy Fletcher, captain of one of the Harrisburg teams, found the competition tough, but fun.
"You know it's kind of strange pushing briefcases across the parking lot," said Fletcher. "But it teaches you how to put your flames on a fire and how to push your fire out. We'll be the first ones down there, the mine rescue team, and you never know what you're going to encounter."
With the success of the event, another Mine Safety and Rescue Skills Competition is being planned for early summer at Southeastern.
###