SIC's Cosmetology Students Bring Home State Gold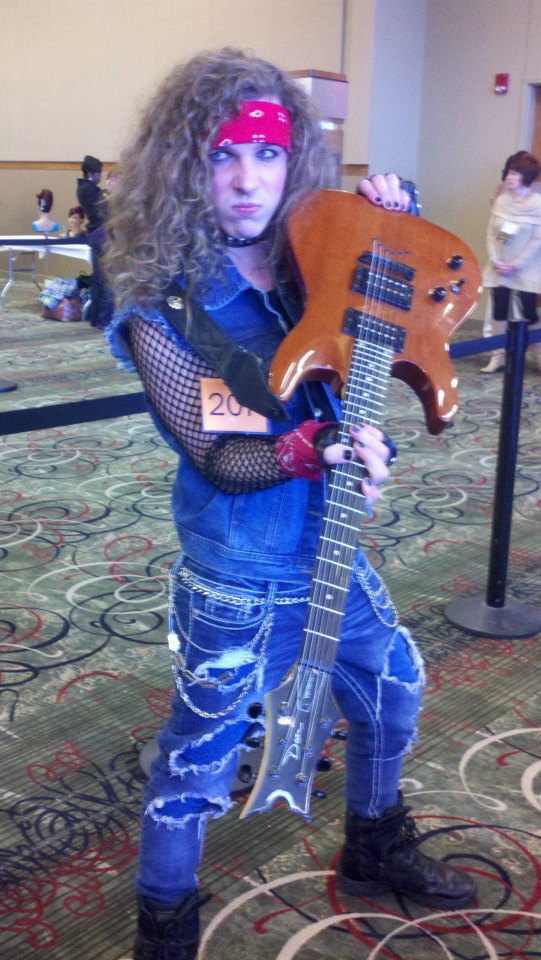 Southeastern Illinois College cosmetology students, participating in their very first statewide competition, struck gold in Chicago earlier this month at the 2012 Illinois Association of Cosmetology Schools (IACS) student competition.
The team of Kaci Hatton of Eldorado and Christy Garlick of Norris City won first place in the "80's Retro" category with an entry reminiscent of the metal rock, big hair band era. Over 300 students attended the competition, which included a job career fair, trade show, and stage presentations by TIGI Hair Care, Tom Lawler of Charles iFergan Salons, and John Amico Hair Care.
During the event, SIC found itself competing against such notable cosmetology schools as College of DuPage, University of Cosmetology, and The Paul Mitchell School – Chicago, Naperville, and Schaumberg.
"It was a little intimidating being in Chicago with all those big schools," said Hatton. We knew we could hold our own, but we didn't know we would blow away the competition."
"The decision to enter our model with the big hair, male rock star look of the 80s was something Kaci and I came up with because most schools were leaning towards the retro female look of the period. And boy, did our decision ever pay off. We absolutely kicked it in Chicago!" said Garlick.
Both women credit their first place finish to the comprehensive training they are receiving in cutting-edge technology while enrolled in Southeastern's cosmetology program.
Additional categories in the competition included Red Carpet Diva, Fantasy/Flat Nail Art, Color to the Extreme, Long Hair Mannequin, and Makeup Fantasy. Beauty professionals Pivot Point International and Creative Nail Design, Inc. (CND) sponsored the event.
Judges included representatives from industry giants CND, Botanic School of Nail Technology, Studio Lux, Innovations Salon, Salon Giovanni, and Rizzo Salons. Chicago's prestigious Knutte & Associates served as the accounting firm for tabulating scores.
Others from Southeastern participating in the competition were Heather DeLap of Norris City and Sheri Barnett of Equality, who entered the "Color to the Extreme" event, and Kelsie Neal of Equality, who competed in the "Long Hair Mannequin" category.
"I can't say enough about how proud I am of all these amazing ladies," said Wendy Harris, cosmetology instructor at SIC. "I knew they had the skills, knowledge, and creative talent to compete on the big stage with the very best in the country, and Chicago proved it!" she added.
IACS is a statewide organization that provides a collective voice for the beauty career arts and science industry, advocating positive state laws and rules for schools and licensed professionals.
Southeastern Illinois College now offers the only esthetics (skincare) program south of St. Louis, and the only stand-alone nail technology program south of Centralia. Information for both can be found at www.sic.edu/cosmetology.
###
Written by Archie Blair, Public Information