The Best of Both Worlds for SIC Student Kelsie Neal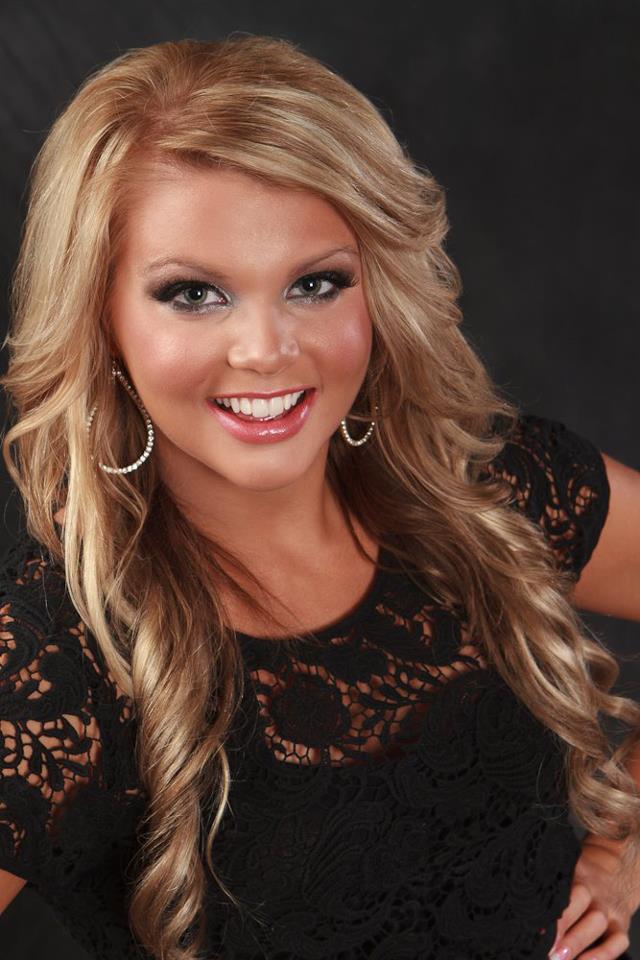 A few short years ago, Kelsie Neal's world consisted of riding four-wheelers, hiking, hunting, fishing, and camping in the hills and valleys of southern Illinois. A few short weeks ago, she took center stage at the Illinois Association of Cosmetology Schools student competition in Chicago, a remarkable transformation by anyone's account.
Neal, a soon-to-be graduate of Southeastern Illinois College's cosmetology program, freely admits she is a "daddy's girl" and enjoys the things most country girls do around her hometown of Equality. But her transition from country life to big city lights comes as no surprise when she tells her story.
Growing up, Neal lived with her father, who was very loving and supportive but had very little experience with "girl" things. "The only makeup I ever wore before the age of 16 was camo," jokes Neal.
"I eventually acquired an interest in fashion, cosmetics, and hair design from an older friend and from reading magazines, participating in tutorials, and watching YouTube. At that point, I was pretty much self-taught, you could say," explained Neal. "Equality is certainly far from New York, Paris, and Chicago, and there aren't many runway-related opportunities around here," she said, smiling.
Neal's interest in all aspects of fashion and design continued to grow. After working part-time at Estee Lauder in Marion as a beauty consultant, she knew, without question, that her career would revolve around the beauty industry.
In January of 2011, after receiving an associate in arts degree from Southeastern in 2010 and taking a fashion design class at Southern Illinois University, she enrolled in the cosmetology program at SIC and has never looked back.
Neal will graduate this month with a certificate in cosmetology and will return to SIC in January as a competition coach for the program.
Wendy Harris, cosmetology instructor at SIC, is absolutely thrilled to have Neal back as part of her team.
"I had the pleasure of instructing Kelsie in the preparation of her career in cosmetology during the last academic year. Kelsie has been a very dedicated and driven student," said Harris. "She was always willing to step in and ask questions, practice a skill she was trying to master, and admit when she felt frustrated. But she was quick to develop a different approach and try again. Kelsie was a very determined student."
Harris explained that it was this very quality in her character that made her the perfect choice to help coach the SIC cosmetology team and to assist with the annual SIC School of Cos Showcase, a performance that allows the students to show off their skills.
"The ability to continue under pressure, as Kelsie demonstrated at the Chicago competition in November, and the perseverance to keep pushing her own skill levels, as witnessed in the living art demonstration at this year's SIC Foundation fantasy auction, speak very highly of her talent," Harris said.
Harris went on to say, "I believe, not only as an instructor but also as a master stylist, that Kelsie has all of the qualities necessary to succeed in this industry. I am proud of her accomplishments thus far and am very excited to support her in her professional growth."
While coaching for Southeastern, Neal will work at Cheveux in Marion, where she interned as a student.
"Kelsie was an asset at Cheveux during her internship," said Sherry Almaroad, owner and operator. "The clients appreciated her expertise on makeup application and the lessons she offered them. She stepped right in like she was a professional in the industry."
Cheveux is an exclusive salon in Southern Illinois, featuring Keune color and hair products, Arrojo hair products, and The American Wave.
"I enjoyed having Kelsie as my intern, and she helped me tremendously with mixing color, applying color, and styling my clients; they all loved her," added Almaroad. "Kelsie also got to participate in our hands-on education with Keune during the internship. I routinely bring in an artist from the Arrojo Academy in New York City to launch the latest trends in hairdressing."
Over the years, Almaroad has been very impressed with the cosmetology students from SIC, including former student Katie Bebout from Harrisburg. Bebout also interned with Almaroad and began her career at Cheveux.
Most recently, Neal announced that she will be the beauty consultant for a new Fox 23 television series starting in January called The Spiel, a Saturday morning program co-hosted by local celebrities Angie Wyatt and Juli Ingram "This is a very exciting opportunity for me, and these amazing ladies are so much fun to work with," said Neal, who hopes to add formal and special events to her cosmetology repertoire in the near future.
Neal still enjoys riding four-wheelers and hiking, but she now sees the world differently because of her time and experience at SIC. "You could say I truly have the best of both worlds," expressed Neal.
###
Written by Archie Blair, SIC Public Information