SIC Hosts Spotlight Day to Inform Area High School Students of Technical Career Options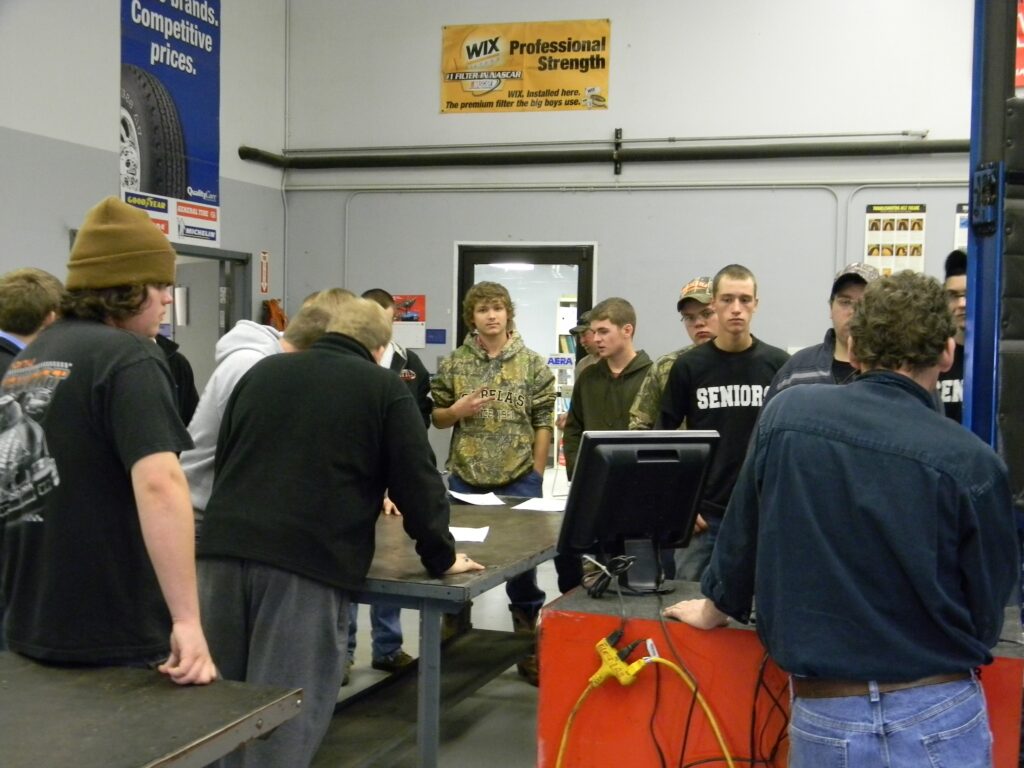 Southeastern Illinois College Career and Technical Education (CTE) Department hosted more than 100 high school students this month for the annual Applied Technology Spotlight Day event. Area high schools brought interested juniors and seniors to gain hands-on experience for the program of their choice from SIC's myriad of technical education programs.
"We want these students to get a true experience of what a college class is like," said Ralph Boots, diesel instructor. "In the diesel tech session, we demonstrate the computer system of a vehicle by hooking up a laptop computer to a 6-cylinder engine and break down the results for them. These students ask questions, talk with current students and begin to understand what our program is about."
Approximately 114 junior and senior high school students attended this year's event. The students not only enjoyed time with college instructors, they were provided lunch and had an opportunity to participate in various sessions with games and door prizes.
The students also listened to guest speaker, Todd Tracy, principal of Trusted Biz Solutions, as he spoke about the benefits and risks of using social media, i.e. Facebook, Twitter, Google+, and YouTube, as well as the legal issues associated with their use.
Gina Sirach, interim dean of academic services commented on the speaker. "Todd provided students with scenarios that included examples of employees being terminated from positions by posting specific types of information on social media sites. This is something all students should learn in this era of social media interaction, as they move toward a position in the workforce," she said.
Karen Weiss, CTE Dean for SIC, explained, "The purpose of Spotlight Day is to help students become more familiar with technical career options and empower them with the understanding that a college degree or certificate is something they can do for a better paying job in the field of their choice."
Additionally, Weiss commented that the event can also calm anxieties some students may have about higher education by giving them an opportunity to physically walk around a college campus with their peers.
And it seems to be working. According to one student's comment on the end-of-day survey, "I am definitely going to attend SIC for cosmetology now."
Registration for spring classes at Southeastern is still underway with the semester beginning on Jan. 9. Registration for the summer and fall semesters will begin in March. Financial aid and scholarship applications should be turned in by Feb. 15 for the best chance at gaining financial support. Nearly 80 percent of students at SIC receive some form of financial assistance. For more information, visit www.sic.edu or call a recruiter at 618-252-5400, ext. 2325 or 2245.
###
Written by Heidi Flannery, CTE Liaison & Transition Coordinator