Safari Coming to SIC Kids' Fair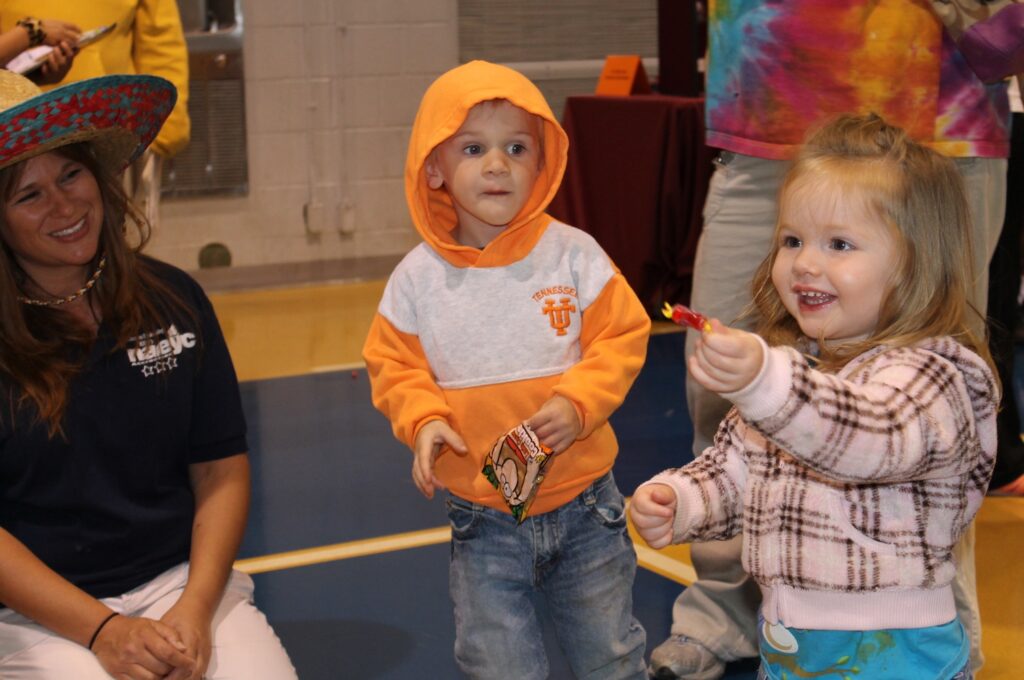 "Safari" is the theme for the 2013 Kids' Fair, slated for Tuesday, April 16 at Southeastern Illinois College. The free event will run from 4–6 p.m. for children from zero to fifth grade. Registration is in B-C lobby, located just outside Deaton Gym at the northeast end of campus.
The Patrice Heiken Puppets of Evansville will perform twice on the day of the fair. The performances are free and open to the public. Both shows, at 2:30 p.m. and 6 p.m., will be held on the college campus in room B126. The puppeteers will perform Dr. Dolittle – Endangered Animals. The 2:30 performance is primarily for pre-k and child care providers.
A favorite for kids of all ages, Little Obie will be chugging along again this year. Canadian National Railway sponsors Little Obie, a scale model of a real locomotive and caboose on which the children and adults can ride. Ambulance and fire truck demonstrations are also planned for the kids, as well as identification kits complete with fingerprinting and DNA swabs.
New this year to the Kids' Fair is the Science Center from Carbondale. In addition, the event will host a number of fun games and activities, both indoor and outdoor, for children: WEBQ Radio will feature its famous Wheel of Chance, SIC's Associate Degree Nursing students will do "Falcon Fitness," and University of Illinois Extension will have a "Capture the Gorilla" game. Others include Healthy Snacks Basketball, Good Hand Washing, and many more.
Free Safari Sack Lunches will be provided by WADI Head Start with chips donated by Harrisburg Medical Center, lemonade by SIC and other drinks provided by Pepsi MidAmerica.
According to event organizer Donna Hearn, the fair is designed to help promote reading, education, health, nutrition, and safety. Hearn serves as SIC's community outreach supervisor.
The 2013 Kids' Fair is made possible through a community partnership with WADI Head Start, Harrisburg Medical Center, Harrisburg District Library, and Egyptian Health Department. In addition, there will be approximately 25 area vendors in attendance representing public agencies, civic organizations, and local businesses.
Call 618-252-5400, ext. 3213 for additional information. Visit www.sic.edu/communityed for more community education classes and activities.
###