SIC Senior Adult Artists Showcase Their Work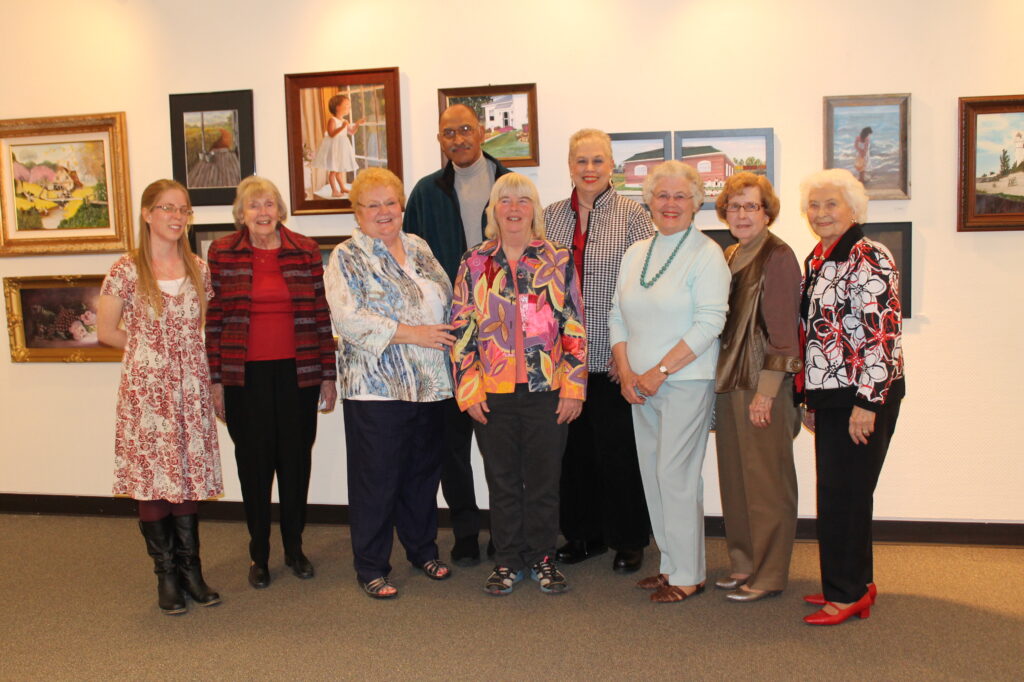 The senior art class of Southeastern Illinois College held their Senior Art Show Reception on April 4 in the art gallery of the George T. Dennis Visual & Performing Arts Center at SIC. Their instructor, Emily Elliott, is a recent graduate of the art programs at Southeastern and Southern Illinois University, Carbondale. Ages for the artists in the class range from 65-93.
Elliott said, "The class is really a lot of fun and it's great to learn from each other. With such a diverse group it's neat to see how everyone explores their creative endeavors differently."
The class uses a variety of media including oil, acrylic and watercolor paints, graphite, colored pencil, and pen and ink. They also explore new artists and techniques through PowerPoint presentations and demonstrations of topics such as palette knife painting, glazing, and cut-paper work.
"There's a lot of room for exploration. If the class is interested in something, we're happy to explore it!" said Elliott.
There will be two more art shows this month in the SIC Art Gallery. A children's art show will be open for Kids Fair on April 16 from 4-6 p.m. and a year-end student art exhibition will be on showcase with a reception on April 26 at 6 p.m., prior to the opening of Fiddler on the Roof in the SIC Theatre. Regular art gallery hours are Monday through Friday 8:30 a.m.-4:30 p.m.
Senior adult artists (and others) can register for summer and fall classes now by calling 618-252-5400, ext. 4120. For more information about the senior adult art classes, contact Donna Hearn at ext. 3213.
###