SIC and IEEC Speak to Eldorado Rotary About Local Coal Mine Training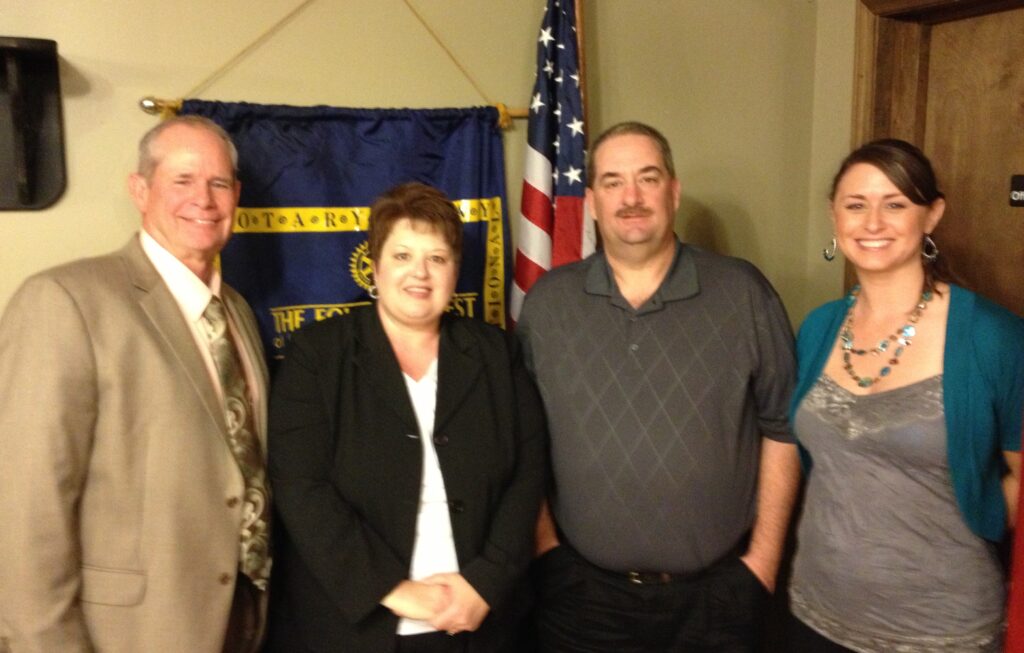 The Eldorado Rotary Club learned about coal mine training at Southeastern Illinois College during the club's April 16 meeting. Mike Thomas, Dean of Workforce Education for Illinois Eastern Community Colleges said that Southern Illinois has more coal than all the oil in Saudi Arabia, making it the perfect location for coal mine training. He spoke about the cooperation between IECC and SIC to train about 99 percent of miners in the state from Chicago to Hardin County. The instruction offered provides necessary elements of training in hydraulics, mechanical, electrical, equipment and safety.
Karen Weiss, Dean of Career and Technical Education at SIC added that the second coal mine rescue and skills competition at SIC will be held in June. The competition will draw miners from around the tri-state region and as far as Virginia. Winners from that competition will qualify for the national mine rescue skills competition.
Pictured (L-R) are Thomas; Weiss; Ryan Gray, Eldorado Rotary president; and Angela Wilson, Rotary program chair for the week. Eldorado Rotary meets every Tuesday at noon at Dad's Bar-B-Q in Eldorado.
###