SIC and RLC Prepare to Offer Oil and Natural Gas Training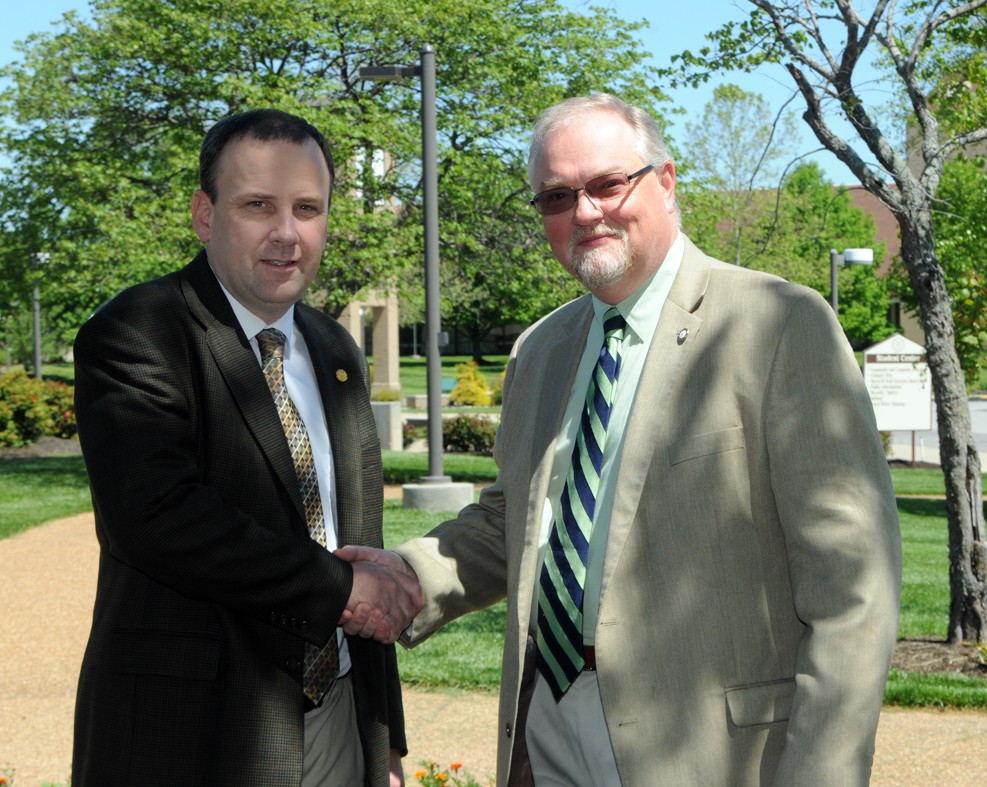 Responding to recent legislation, officials from Southeastern Illinois College (SIC) and Rend Lake College (RLC) announced that the two colleges have signed a cooperative agreement to provide an array of training opportunities for the emerging oil and natural gas industry. Combined, the two districts have more acreage under lease to the industry than anywhere else in the state.
"This is another example of a community college alliance that reaches across district boundaries and works to provide industry and residents of our region the training they need," said Terry Wilkerson, RLC president.
Officials said that as the industry takes root, workforce needs will have to be met. Workers will need custom training, as well as other possible credentials, such as certificate and degree programs.
"Since the state has passed legislation to regulate this energy sector, colleges like SIC and RLC will be asked to train our local workforce for a variety of jobs as this industry emerges in the region," said Dr. Jonah Rice, SIC president.
Both colleges will provide SAFELAND training, a custom safety program, as well as other special training needed by the industry. SIC has submitted a custom training certificate program to the state for approval. RLC plans on creating an associate degree program in oil and natural gas.
Related educational needs for associated jobs in the industry include truck driving, welding and diesel mechanics, among other programs each college offers individually.
The U.S. Energy Information Administration predicts shale gas will account for nearly half of the natural gas produced in the U.S. by 2035.
"Natural gas exports are a huge opportunity for our local economy," said Wilkerson. "Our job as a training provider is to meet that opportunity with programming that will provide a skilled workforce and put people to work."
Illinois legislation regarding the industry includes some of the toughest safety regulations in the nation, officials said.
"By partnering, we can provide the training and continuing education needed to make this a safe and reliable economic boost to the region," Wilkerson added.
Both SIC and RLC boast above-average completion records in the region and have industry respect in vocational and workforce education.
"The two colleges realized working together in a cooperative was better than working apart," said Rice. "We're both stronger because of the agreement."
###