SIC Student Ambassadors Participate in Recycling Project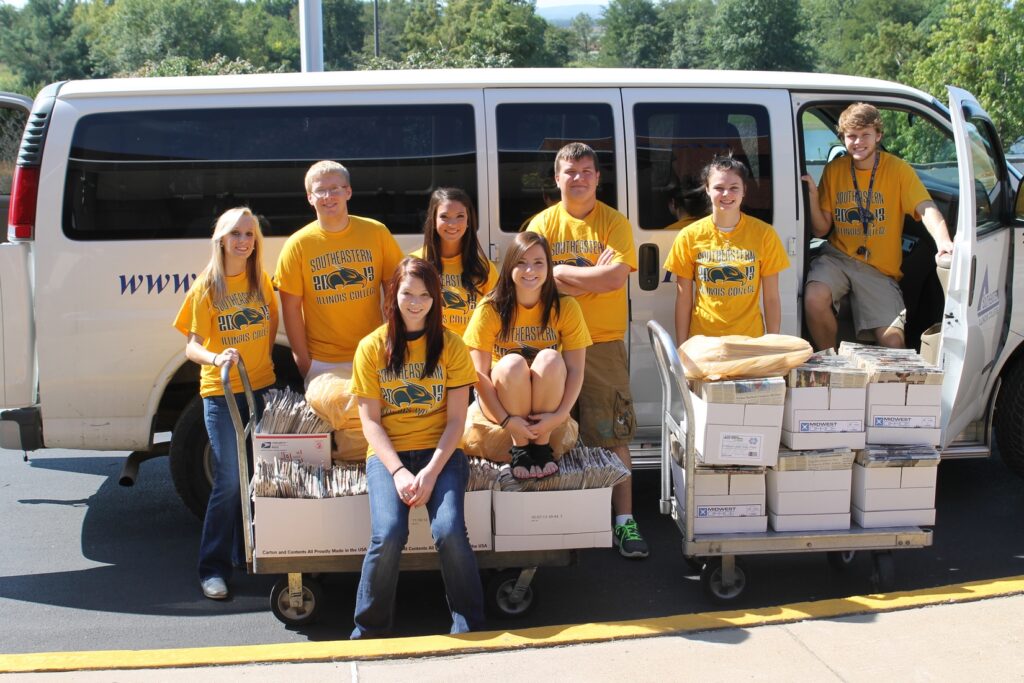 Student Ambassadors from Southeastern Illinois College participated in a recycling effort in cooperation with SIC's library last week.
SIC Learning Resource Center para-professional, Rhonda Smith, said, "The library had an accumulation of newspapers and magazines that were due for recycling, and the students, along with student activities director, Kellye Whitler, and events facilitator, DeeDee Droit, assisted in hauling them out to the van for loading. We certainly appreciated their help!"
The Student Ambassadors assisted in hauling the items to the Southern Recycling Center in Carbondale. Members (pictured L-R) include Whitney Brown of Galatia, Travis Bond of Galatia, Emily Healy of Norris City, Marcella Motsinger of Harrisburg, Tori Bradley of Norris City, Jose Durbin of Harrisburg, Sprite Pierce of New Burnside, and Dylan Butler of Harrisburg.
###