Milana Braslavsky's Photography Displayed in SIC's Art Gallery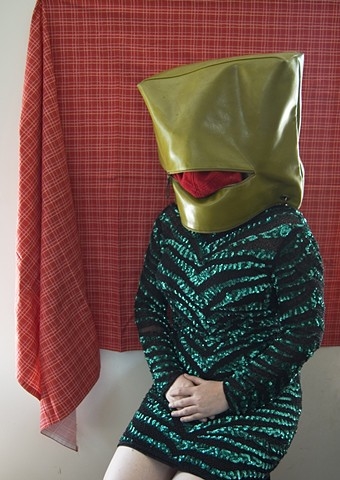 The Southeastern Illinois College Art Gallery in the George T. Dennis Visual and Performing Arts Center will showcase the photography of Milana Braslavsky now through Dec. 1.
Braslavsky is an artist living and working in Baltimore, Md. She grew up in Azerbaijan (a former republic of the USSR). She received her BFA at the Maryland Institute College of Art and her MFA at the University of Pennsylvania. She has exhibited her work nationally, and has received a Baker Artist Award and a Trawick Prize. She is currently represented by Hamiltonian Gallery in Washington, DC.
Her subject matter often includes "domestic settings and distorted figuration."
Braslavsky explains, "In my photographs, I aim to express the alienation, detachment, and desire to assimilate into a strange new society. . . I use commonplace objects, sometimes in combination with the human figure, to convey the desire to integrate and feelings of loneliness and comfort."
The SIC Art Gallery is open Monday through Friday, 8:30 a.m. – 4:30 p.m. and there is no admission fee.