SIC Massage Therapy Clinic Open for Business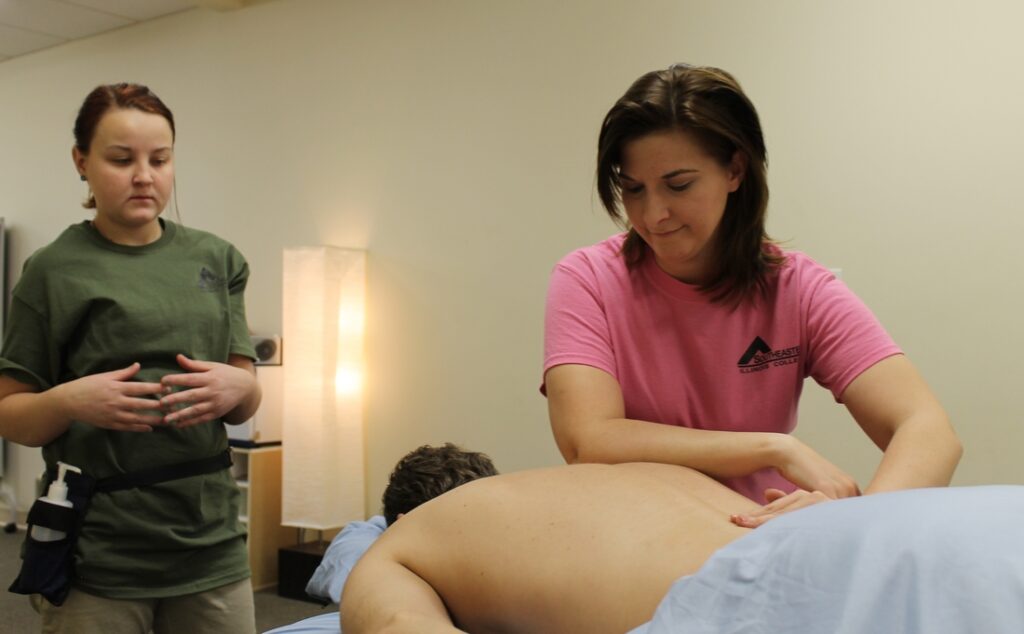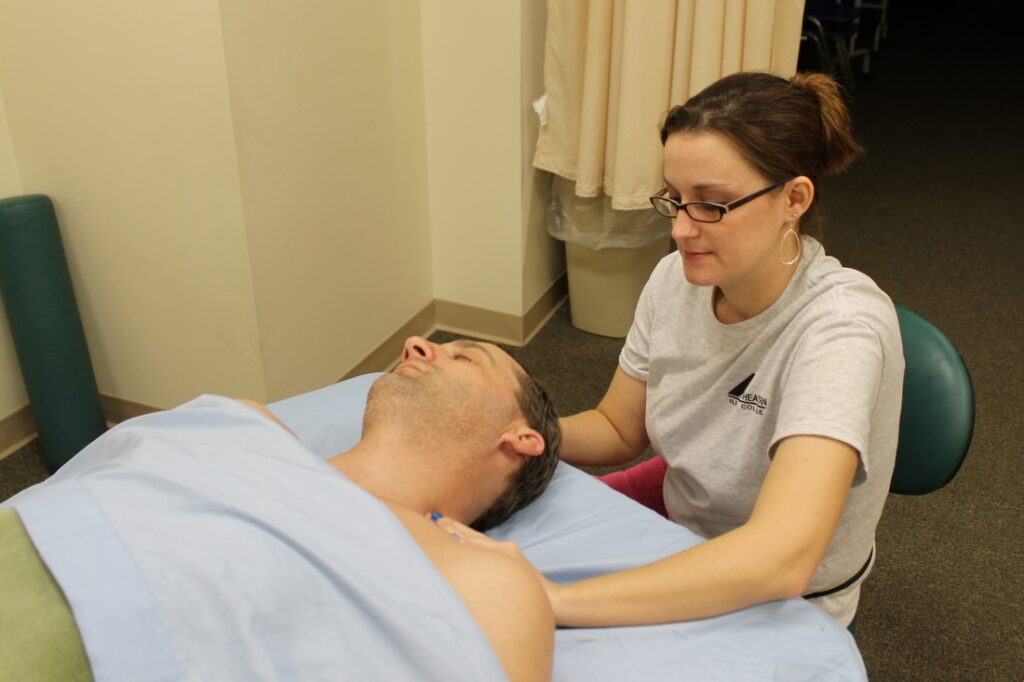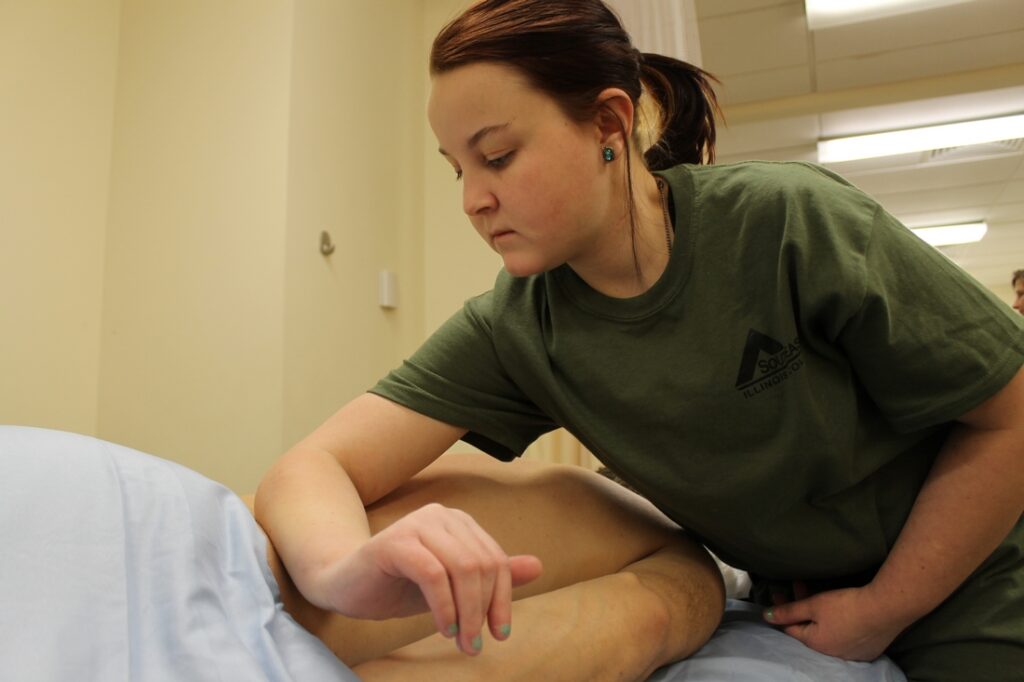 Southeastern Illinois College's massage therapy program doesn't just provide a path to those aspiring to a career in the field – it also provides a service to area residents, with its clinic services.
The massage therapy clinic opened up for the spring semester on Jan.9, and will remain open through July 11. Clinic hours are Thursdays each week from 9 a.m. to 6 p.m.
A basic full-body massage costs $25 for 60 minutes, and $35 for 90 minutes, with a hot towel included for additional muscle relaxation. For just $10 extra, those services can be expanded to a Shea Butter body scrub, in which the client is scrubbed with a sea salt and essential oil mixture, rinsed, and then massaged with shea butter massage oil, leaving the skin soft and hydrated.
Plans are also in place to start adding hot stones to any service, beginning in March. That addition will cost just $5, and will serve as a way to relax the tightest of muscles.
Students in the program do Swedish, pre-natal and deep tissue massages in the clinic. They also learn many other modalities during the program, such as myofacial, reiki, hot stone, Thai, craniosacral and many more, incorporating techniques from some of these into the services provided to the public.
Massage therapy graduates have a wide variety of employment opportunities, including: chiropractors, hospitals, therapy centers, spas and salons, fitness centers, and more. Students begin the program in the fall semester, and the program takes three semesters to complete, with classes meeting just two times a week.
For information about the program to set up an appointment for a session, call 618-252-5400, ext. 2316. Acceptable methods of payment for massage sessions include cash or check.
###