SIC Honors Hall of Fame Inductees, Sophomores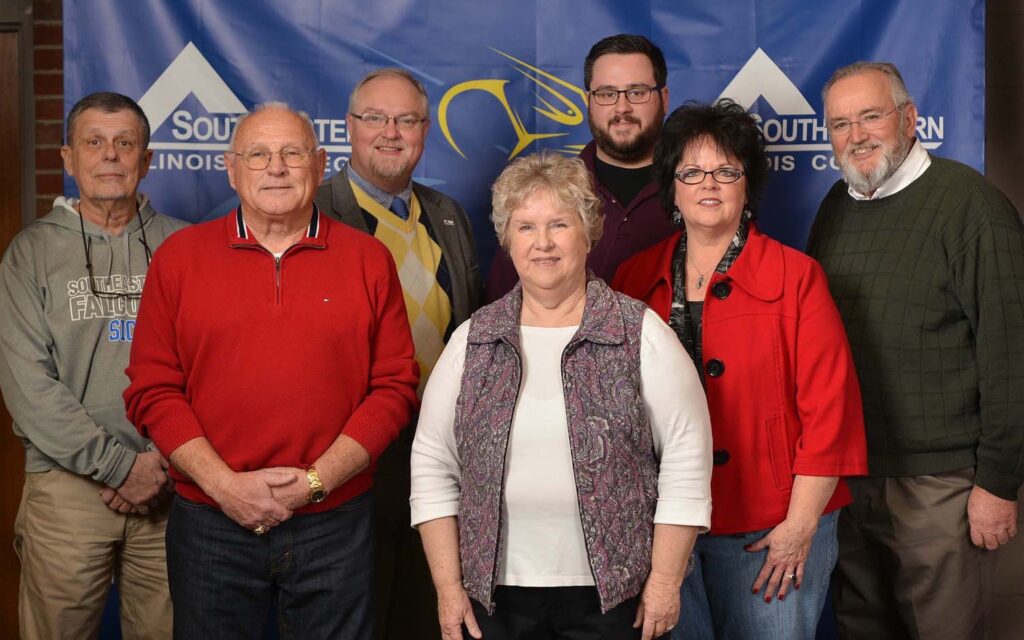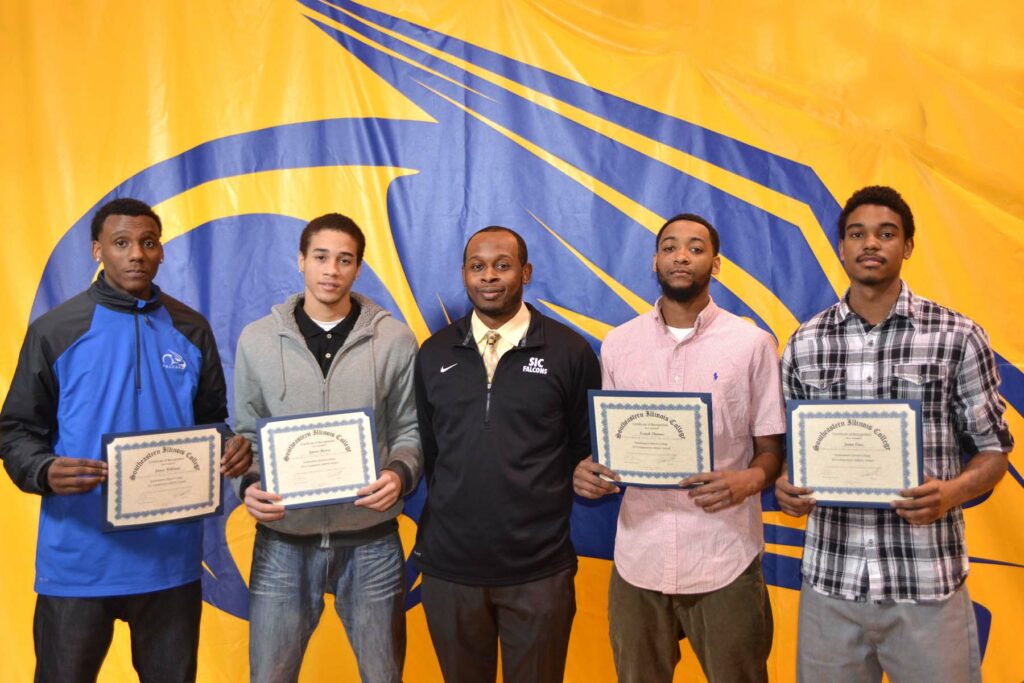 Southeastern Illinois College paid tribute to three of its past performers last Saturday, with its annual Hall of Fame Induction ceremony.
The late John Alexander was a two-year starter at center for the SIC men's basketball team from 1976-1978. He was selected to the all-state tournament team as a freshman, and as the most valuable player in the Southern Illinois Collegiate Conference as a sophomore.
Alexander was one of six double figure scorers for a Falcons team that finished 25-7, with three of those losses coming at the hands of eventual state champion Wabash Valley.
After SIC, Alexander attended and played at Southern Indiana University – Evansville (now known as University of Southern Indiana), earning a business degree. He started work in 1984 at Vienna Correctional Center, where he worked for 14 years.
Family members were on hand to accept the award on Alexander's behalf, including his mother, Janette Alexander of Harrisburg, his wife Cheryl of Harrisburg, and son Kyle of Harrisburg.
"Thank you so much for being here in support of and in remembering my son," said Janette Alexander.
Jim Collins was a two sport star at SIC from 1964-1966, and the leading hitter on the first Falcon team to win a conference title. He was named first team All-Conference and All-Region in 1965.
Collins, who resides in Harrisburg, also played point guard and was named most valuable offensive player on the first SIC basketball conference champion, and was All-Conference and All-Region in both sports in 1966.
After SIC, Collins earned a Master of Education degree from SIU, and spent 33 years in the education field, the final 17 at Harrisburg High School, where he served as athletic director, assistant principal, and later, principal.
Collins also had a long history as an official, working for 45 years for the IHSA, and for 25 years in the GRAC. He became the only official in IHSA history to work state final baseball, basketball and football games in four decades, and was elected to the Illinois Basketball Coaches Association Hall of Fame as an official in 1997.
"I'd like to thank SIC for the opportunity they gave me," Collins said. "The staff and faculty of SIC gave me the foundation to live a successful life."
Also inducted but unable to attend the ceremony was Kim Pinnegar-Odum, who played basketball for the SIC Lady Falcons from 1987-1989. As a sophomore she earned All-Conference and All-Region honors.
After SIC, Pinnegar-Odum attended Madisonville Community College and Lindsey Wilson College, where she continued her basketball career. She currently resides in Eddyville, Kentucky.
SIC also honored its sophomore men's basketball and softball players at halftime of the women's basketball game Saturday, and its women's basketball and baseball players at halftime of the men's game.
###