Area's Top Students Compete in Annual WYSE Competition at SIC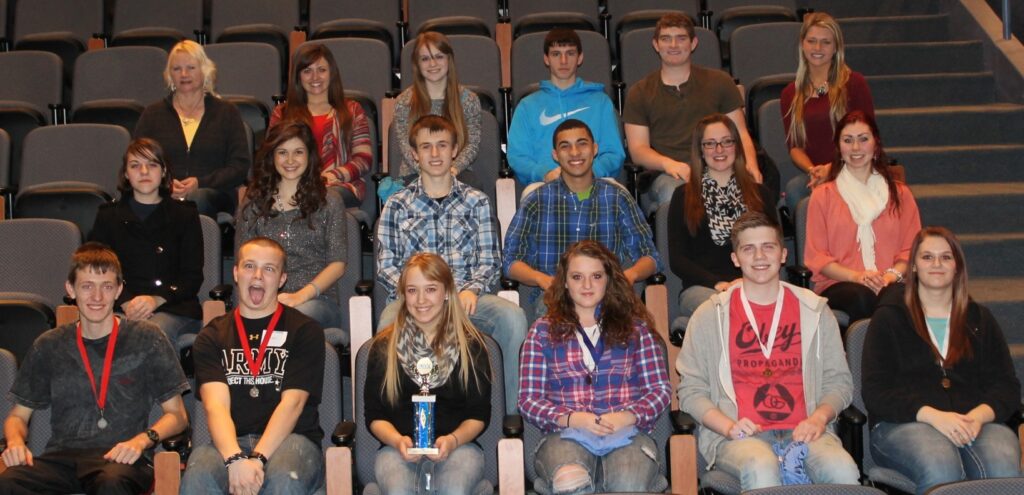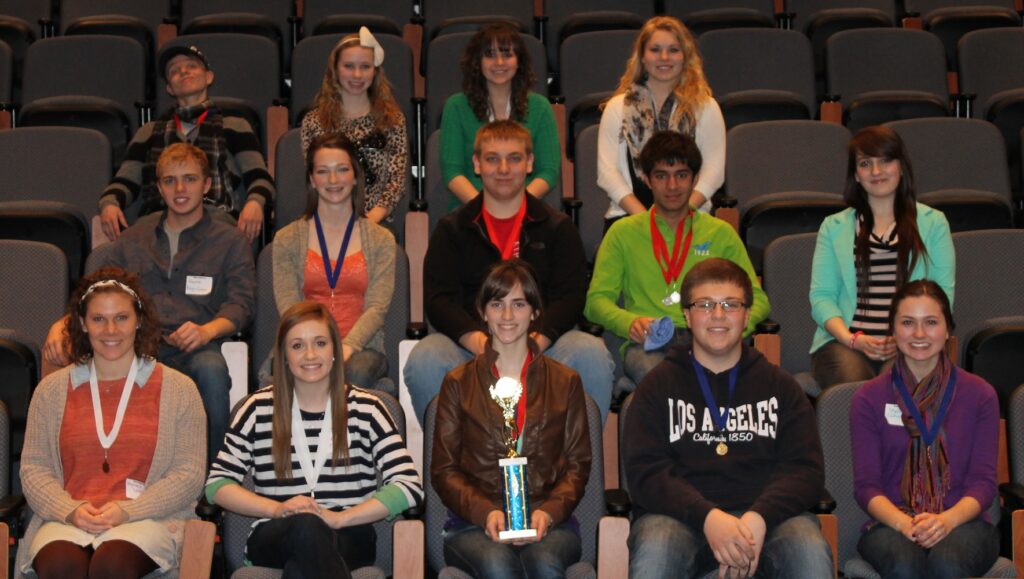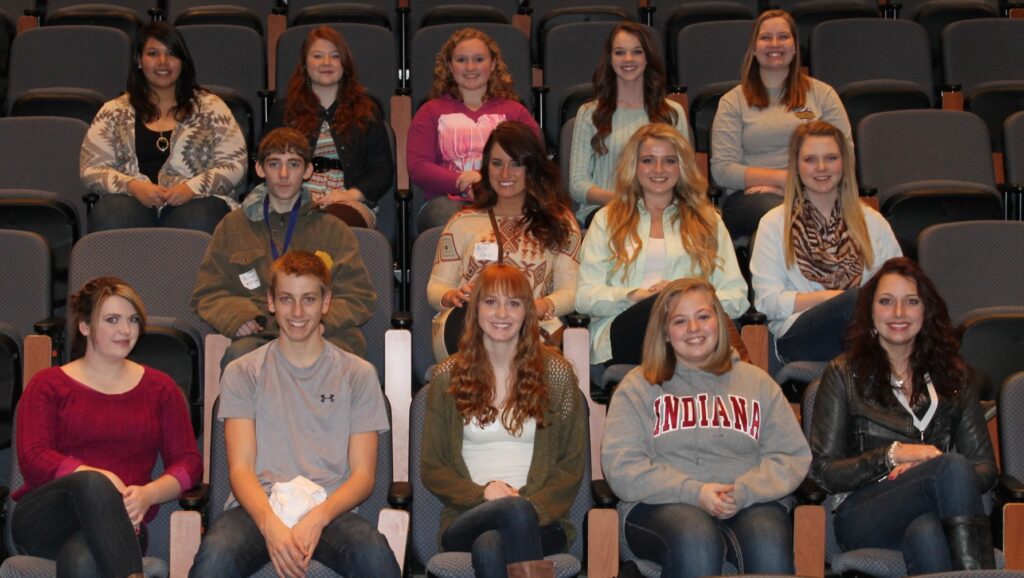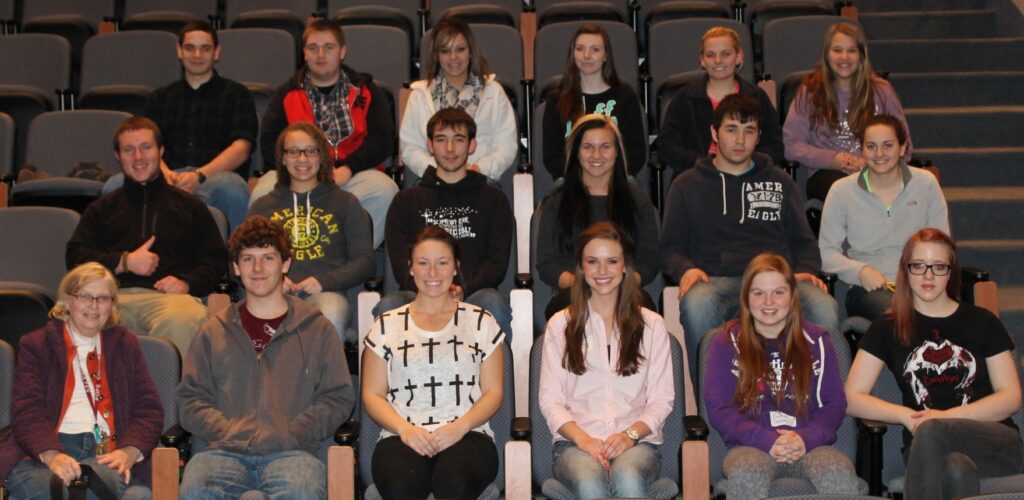 High school students from the area converged on the campus of Southeastern Illinois College last month to take a series of regional exams as part of the Worldwide Youth in Science and Engineering (WYSE) academic competition. 
Exams administered during the three levels of WYSE competition are designed to test students' knowledge of biology, chemistry, computer science, engineering graphics, English, math, and physics.
Jason Fitzgerald, chair of the Math and Science Division at the college, along with Dr. Mila Maring-Sims, anatomy and physiology instructor at SIC and regional WYSE director, hosted the event.
"This event may be the first time that some of these students visit the campus of SIC," said Fitzgerald.  "The math and science faculty as well as staff from other areas such as media services go above and beyond to ensure that it is a very positive, enjoyable and memorable experience for the high school students."
Fitzgerald noted that many of the Math & Science Club students who volunteered their time to help with the event are former WYSE participants and they look forward to the time when they  can again be part of the WYSE competition by proctoring and grading exams, handing out awards, and helping out in any way.
"The WYSE competition is an important part of the academic experience of  area high school students, one that provides memories that they will keep with them for many years.  We are honored and excited to be able to be such an integral part of that experience," said Fitzgerald.
Regional winners, both in team and individual competition, qualify for sectional exams, which will be held March 12 at Southern Illinois University Carbondale (SIUC).  Illinois state finals are scheduled for April 7-10 at I-Hotel and Conference Center in Champaign.  The 300 division (or small school division) will compete on the seventh and the 700 division will compete on the eighth.
Team and individual results are listed below.  Teams marked with an asterisk move on to the sectional competition at SIUC, and individuals marked with an asterisk, who are not members of an advancing team, are allowed to take the sectional exams as individual competitors.
Small School (300 Division) Team Winners:
*NCOE –First Place
*Gallatin County High School – Second Place
Hardin County High School – Third Place
Larger School (700 Division) Team Winners:
*Harrisburg High School – First Place
*Carmi-White County High School – Second Place
Eldorado High School – Third Place
Small School Division Individual Winners:
Biology
Gallatin County High School – *Marcus Wargel – First
Gallatin County High School – *Candace Lindsay – Second
Galatia High School – Sydney Tate – Third
Chemistry
Norris City-Omaha-Enfield High School – *Tyler Lamb – First
Norris City-Omaha-Enfield High School – *Drake Carter – Second
Gallatin County High School – Dustin Oldham – Third
Computer Science
Norris City-Omaha-Enfield High School – *Brantley Neal – First
Galatia High School – *Dylan Williams – First
Hardin County High School – *Dakota J. Crider – Second
Carrier Mills-Stonefort High School – *Brooklyn Fugate – Second
Hardin County High School – *Jeremy W. Hicks – Second
Norris City-Omaha-Enfield High School – Stephanie Johns – Third
Engineering Graphics
Gallatin County High School – *Zackery Belford – First
Gallatin County High School – *Dustin Oldham – Second
Gallatin County High School – *Jacob Watson – Second
Gallatin County High School – Mason Koester – Third
Pope County High School – Brittany Noel – Third
Norris City-Omaha-Enfield High School – Katie Walker – Third
English
Norris City-Omaha-Enfield High School – *Brittney Suits – First
Gallatin County High School *Candace Lindsay – Second
Hardin County High School – Crystal R. Dunstan – Third
Math
Norris City-Omaha-Enfield High School – *Tyler Lamb – First
Gallatin County High School – *Zackery Belford – Second
Norris City-Omaha-Enfield High School – Drake Carter – Third
Carrier Mills-Stonefort High School – Nick Cofield – Third
Hardin County High School – Jasie T. Owen – Third
Gallatin County High School – Mitchell Ramsey – Third
Gallatin County High School – Marcus Wargel – Third
Physics
Hardin County High School – *Jasie T. Owen – First
Norris City-Omaha-Enfield High School – *Jacob Tyler – Second
Galatia High School – McKenzi Ratliff – Third
Hardin County High School – Peyton Z. Robinson – Third
Norris City-Omaha-Enfield High School – Whitley Verble – Third
Large School Division Individual Winners
Biology
Harrisburg High School – *Madeline Douglas – First
Harrisburg High School – *William David Higgs – First
Harrisburg High School – *Adarsh Manawa – Second
Carmi-White County High School – *Eva Nelson-Ochs – Second
Carmi-White County High School – Chance Hamblin – Third
Chemistry
Harrisburg High School – *Trenton Holloway – First
Harrisburg High School – *Jillian Wallace – Second
Harrisburg High School – Mychaela Colbert – Third
Computer Science
Eldorado High School – *Jacob Garrison – First
Eldorado High School –  *Dakota Meents – Second
Eldorado High School –  Christian Stanley – Third
Engineering Graphics
Carmi-White County High School – *Griffin Hart – First
Carmi-White County High School – *Seth Gross – Second
Eldorado High School – *Dakota Meents – Second
Carmi-White County High School – Eva Nelson-Ochs – Third
English
Harrisburg High School – *Skylar Edmister – First
Carmi-White County High School – *Rachel Fleming – First
Carmi-White County High School – *Chance Hamblin – Second
Harrisburg High School – *William David Higgs – Second
Harrisburg High School – Ashton Lee – Third
Carmi-White County High School – Cassie Mick – Third
Math
Carmi-White County High School – *Jamey Steed – First
Carmi-White County High School – *Mitchell Masterson – Second
Eldorado High School – *Dylan Phelps – Second
Eldorado High School – Taylor Goodley – Third
Harrisburg High School – Hannah Hefner – Third
Carmi-White County High School – Christian Purcell – Third
Physics
Eldorado High School – *Nick Schimp – First
Harrisburg High School – *Ryan Dennison – Second
Harrisburg High School – *Adarsh Manawa – Second
Eldorado High School – *Sam Mings – Second
Harrisburg High School – Hannah Hefner – Third
Harrisburg High School – Hannah Walker – Third
###