Community Invited to Bring Unwanted Electronics to SIC April 11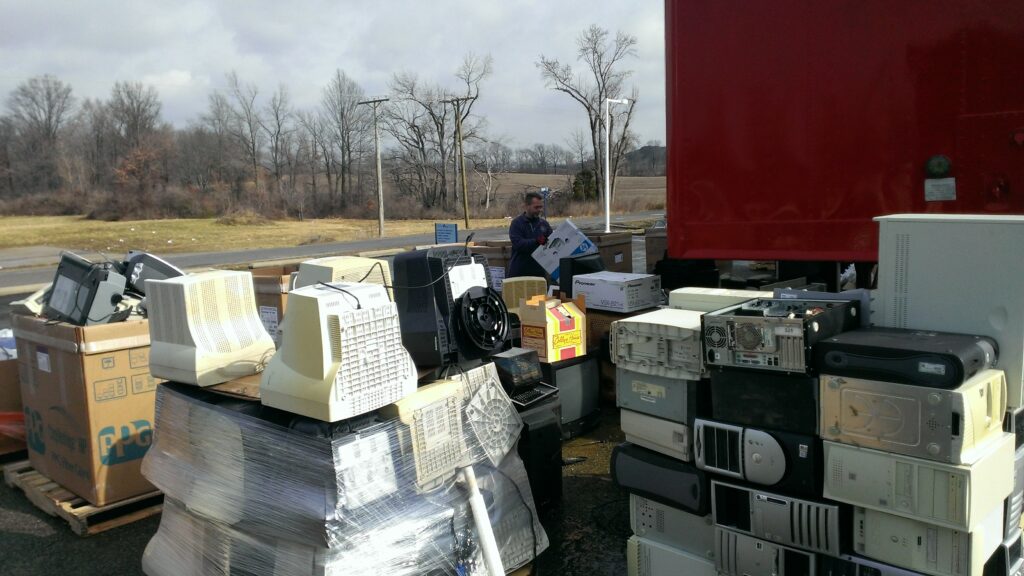 –Recycling Event Will Help Clean the Environment–
On Friday, April 11 from 9:00 a.m. to 2:00 p.m., Southeastern Illinois College will host a campus- and community-wide electronics recycling event.
Illinois Public Act 97-0287, effective January 2012, banned many electronics from landfills, including TVs, computers, monitors, printers, computer peripherals, VCRs/DVD players, gaming systems, MP3 players, scanners, and fax machines.
Sponsored by the college's Environmental Services and Information Technology offices, the April 11th event is designed to provide a centralized and convenient depository for these banned and unwanted electronics devices and to help promote environmental stewardship.
To date, the college has collected nearly 20,000 lbs. in recyclable electronics.
The following list of materials will be accepted:
Computer Monitors, Computers, Laptops, Tablets, Keyboards, Mice, Printers
Fax Machines, Telephones, Cell Phones, Scanners
Cables, Circuit Boards, Connectors, Electrical Equipment
IT Equipment: Hubs, Switches, Servers, Routers, Racks, UPS (uninterruptible power supplies)
Telecommunications, Laboratory Equipment, Medical Electronics, Industrial Electronics
Audio Video Equipment, Digital Cameras, VCR, CD, DVD Players, Video Games Systems
Stereos, Turntables, Speakers, Radios
Floppy Disks, CDs, DVDs
Televisions, Satellite TV Equipment
Washers, Dryers
Most everything with a cord – except unaccepted items mentioned below
A complete list of what can be accepted is available by going to the following website: http://www.candielectronics.com/accepted_materials.html.
Items that will not be accepted include the following:
Office Copiers
Microwave Ovens
Florescent Light Bulbs
Lead Acid Batteries with the exception of UPS Batteries
Other Loose Batteries (batteries within the electronics ok)
White Goods: Refrigerators, Stoves, Vacuum Cleaners, Dehumidifiers etc.
Paper, Wood, Loose Plastic
Aluminum Cans, Scrap Steel
"Given the closest electronics recycling facility is about an hour's drive, we are pleased to provide a more convenient alternative for area residents" said event coordinator Greg McCulloch.
To alleviate traffic congestion, McCulloch asks those planning on bringing items to the event to please enter the campus from the north off Muddy Road. Unloading will take place on the lower level of the North C Parking Lot. SIC is located at 3575 College Road, five miles east of Harrisburg and four miles south of Eldorado.
The community is encouraged to participate, and there is no charge.
For additional information, please contact Greg McCulloch greg.mcculloch@sic.edu or 618-252-5400, ext. 2520.
###