Forensic Falcons Show the Community Why They Are Champions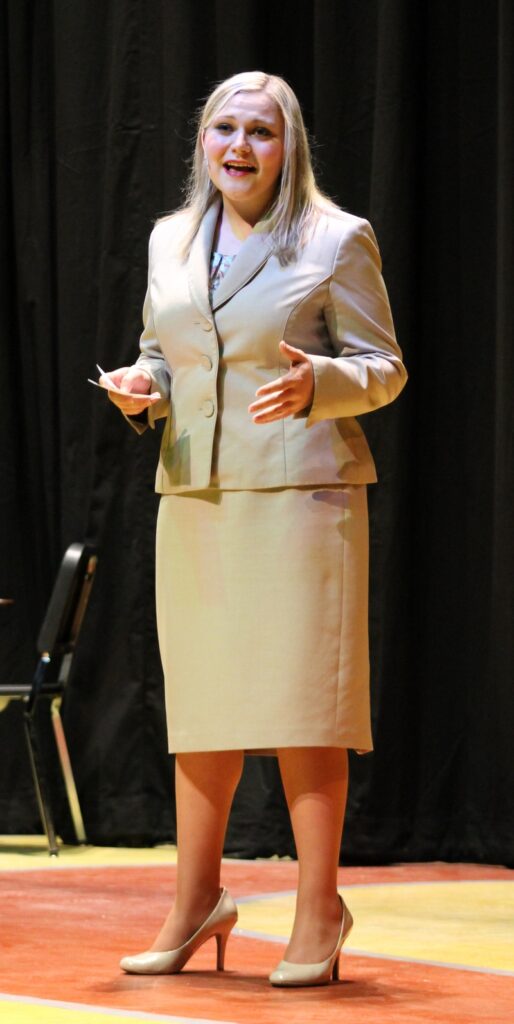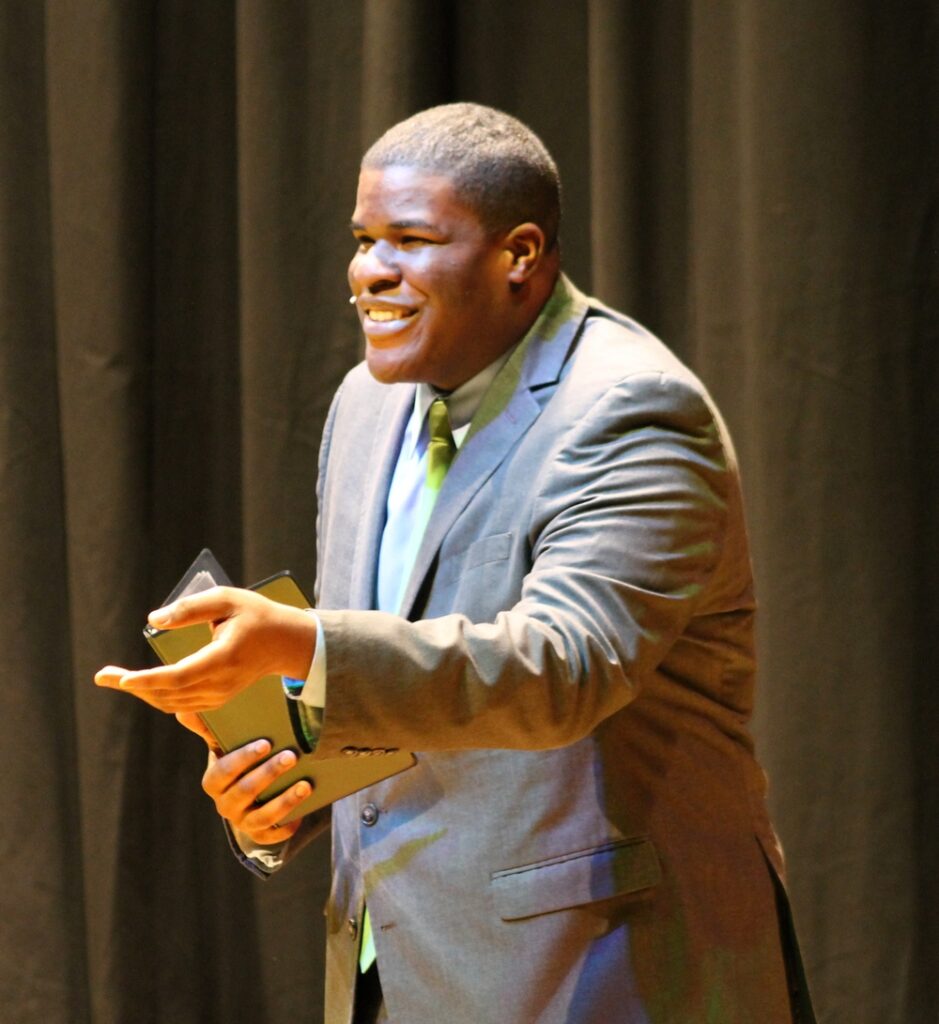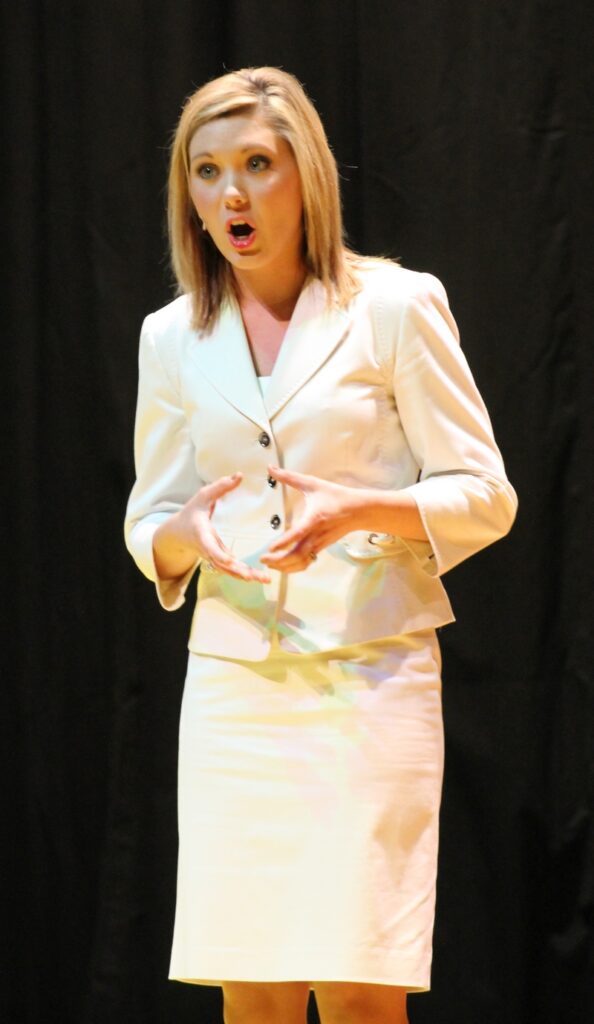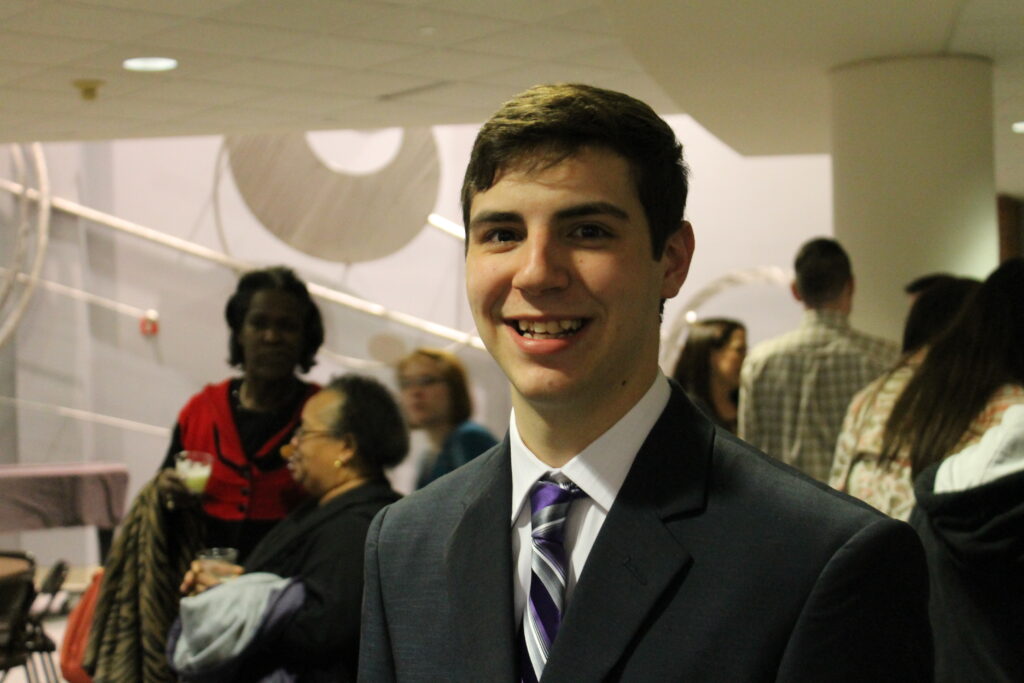 More than 75 spectators filled the George T. Dennis Visual and Performing Arts Center at Southeastern Illinois College on Thursday night to help send the Regional Champion Forensic Falcons speech team to the Phi Ro Pi national tournament. The event raised more than $1,500 for the trip.
Zachary Hanks, a second-year competitor from Harrisburg, introduced a sampling of six of the 30 events the team plans to perform at nationals.
Sarah Birkla (a first-year student from Crossville) gave the first performance: a program oral interpretation. The performance contained poems, stories, and comedy skits that pointed out the negative consequences of the stigmatization of plus-sized girls.
The second performer was Hannah Rogers (a second-year student from Harrisburg) performing a persuasive speech that convinces audiences that we must reprimand malpracticing doctors and implement rules to restrict them. She was introduced by second-year competitor Jeremiah Brown of Harrisburg.
Next, was Nicole York ( a second-year competitor from Gallatin County) performing an impromptu speech. She took quotations from the audience with the help of Benjamin McGuire (a second-year student from Raleigh) and formed a seven-minute speech in under two minutes.
First-year competitor, Hannah Rudin of St. Louis introduced the next event – a prose performed by second-year student from Harrisburg, Tre Ingram. His performance told the story of a father who blames himself for the loss of his daughter.
Next up was Corrine McDaniel, a second-year student from Harrisburg. McDaniel gave an informative speech that left the audience wiser on the topic of dissolvable and disintegrating electronics that have major implications on the consumer electronic industry, as well as the medical field.
Finally, first-year competitors, Dylan Comer of Carrier Mills and Meredith Wolf of Harrisburg performed a duo interpretation. Their selection was based on the film, Dr. Horrible's Sing-Along-Blog, which tells the tale of a wanna-be super villain and his love for his laundry buddy, Penny.
The team travels to Denver, Colo., April 7-12 for the national competition.
###