Mayor Crank Proclaims Child Abuse Prevention Month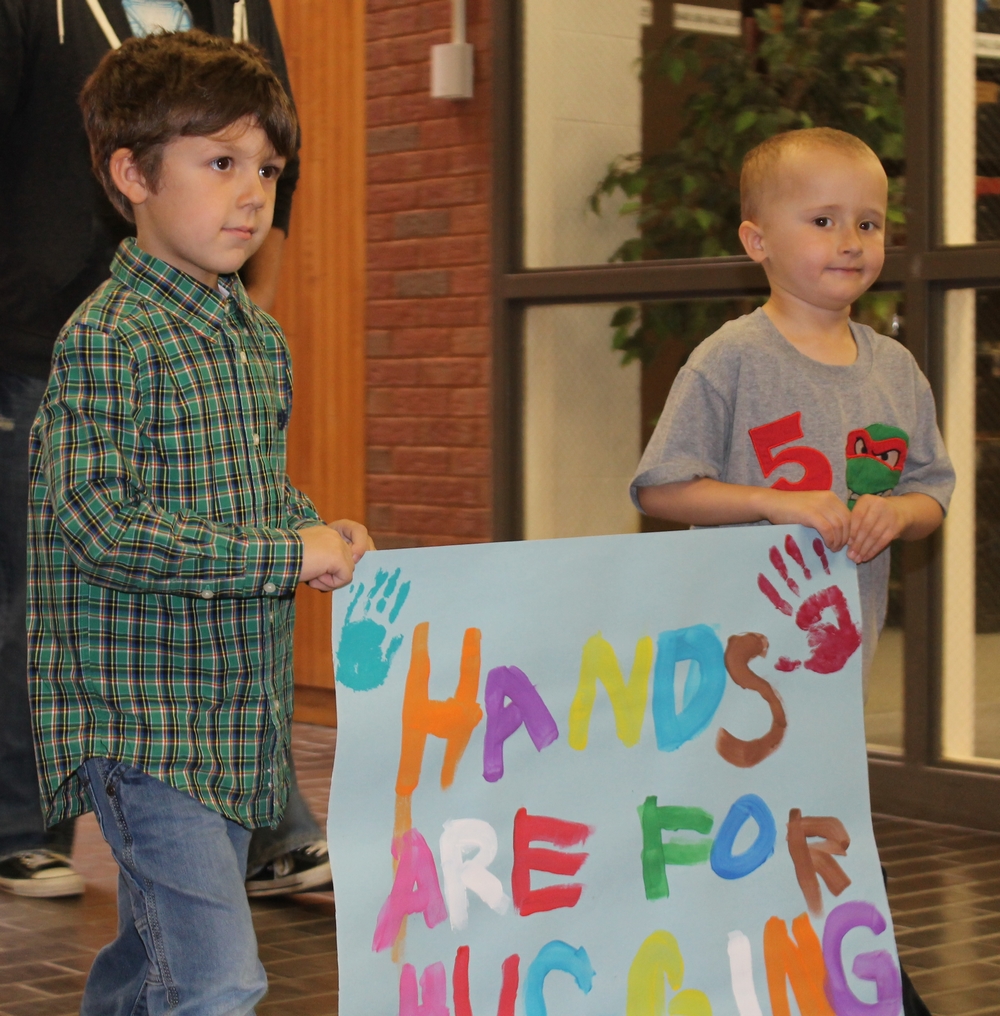 April is Child Abuse Prevention month in Harrisburg thanks to a proclamation signed by Mayor Ron Crank on Tuesday, April 8, in cooperation with The Guardian Center at the Mary Jo Oldham Center for Child Study at Southeastern Illinois College.
The child care providers would like it noted that this day was also "Nerd Day" as part of their Week of the Young Child celebration. The proclamation signing was followed by a parade throughout the SIC campus by the children, who chanted "Be sweet to children!" as they marched to encourage awareness of child abuse.
The Guardian Center, Inc. is a not-for-profit child advocacy center providing confidential services to children and families affected by sexual and severe physical abuse in Edwards, Gallatin, Saline, Wabash and White Counties. The organization is committed to the protection and healing of children and families through prevention, education, advocacy programs, facilitating cooperation, and collaboration among child abuse professionals. For more information visit www.theguardiancenter.org.
###