SIC Recycling Event Brings in Nearly 19K Pounds of Unwanted Electronics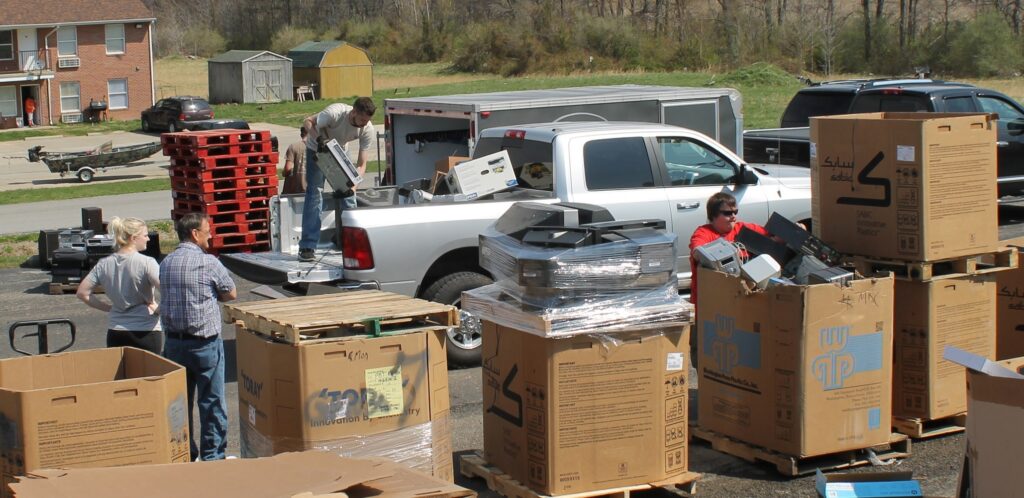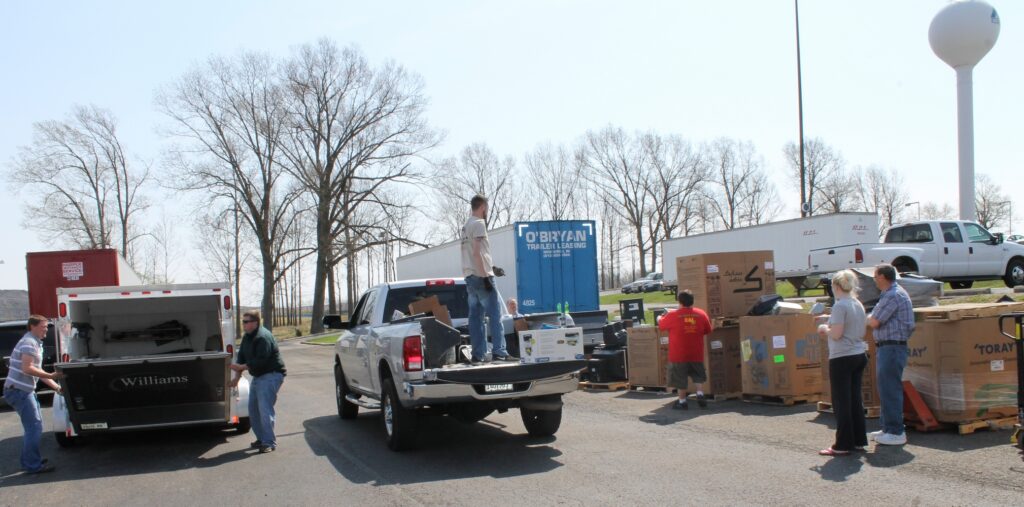 Southeastern Illinois College hosted its second campus and community-wide electronics recycling event on April 11, which brought in 18,860 pounds of unwanted electronics, beating last year's total by about 3,000 pounds. C&I Electronics Co., Inc., in Evansville, providing the recycling service.
"C&I Electronics is an R2 IOS 14001 certified electronic waste recycler with over 20 years of experience. Everything we collected will be recycled down to the screws — nothing will be landfilled," said Doug R. Jessell, business development manager of C&I.
Sponsored by the college's Environmental Services and Information Technology offices, the event was designed to provide a centralized and convenient depository for unwanted electronic items banned from landfills last year and to help promote environmental stewardship.
"Given the closest electronics recycling facility is about an hour's drive, we are pleased to provide a more convenient alternative for area residents and hope to continue this event each year" said event coordinator Greg McCulloch.
###