"America, A Musical Celebration" — May 4 at Southeastern Illinois College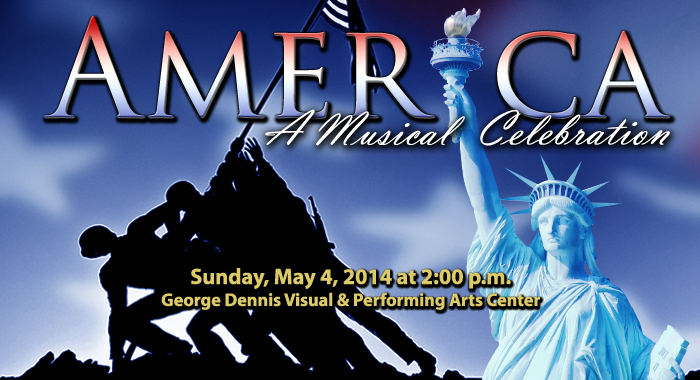 America, A Musical Celebration — May 4 at Southeastern Illinois College
HARRISBURG, Ill. (April 30, 2014) — Southeastern Illinois College's Community Choir presents America, A Musical Celebration at 2 p.m. on Sunday, May 4 at the college's George T. Dennis Visual and Performing Arts Center.
"In America there seems to be turmoil and division everywhere we look. But on this afternoon we will sing together to honor our incredible nation and those who have fought, sacrificed, and even died protecting and defending her," said Tim Green, SIC Community Choir director.
Patriotic songs to be performed will include You're a Grand Old Flag, This Land Is Your Land (accompanied by a children's choir), Battle Hymn of the Republic and a fantastic new song titled Blades of Grass and Pure White Stones.
Special fifth grade guests from the East Side Choir under the direction of Kathy Hanrahan will be performing in this patriotic celebration.
Tickets for the performance are $5. Veterans will be admitted at no charge and are encouraged to come in uniform, as they will be recognized during the performance. For tickets, or more information, call 618-252-5400, ext. 2486.
###