SIC Participated in See You at the Pole Wednesday, Sept. 24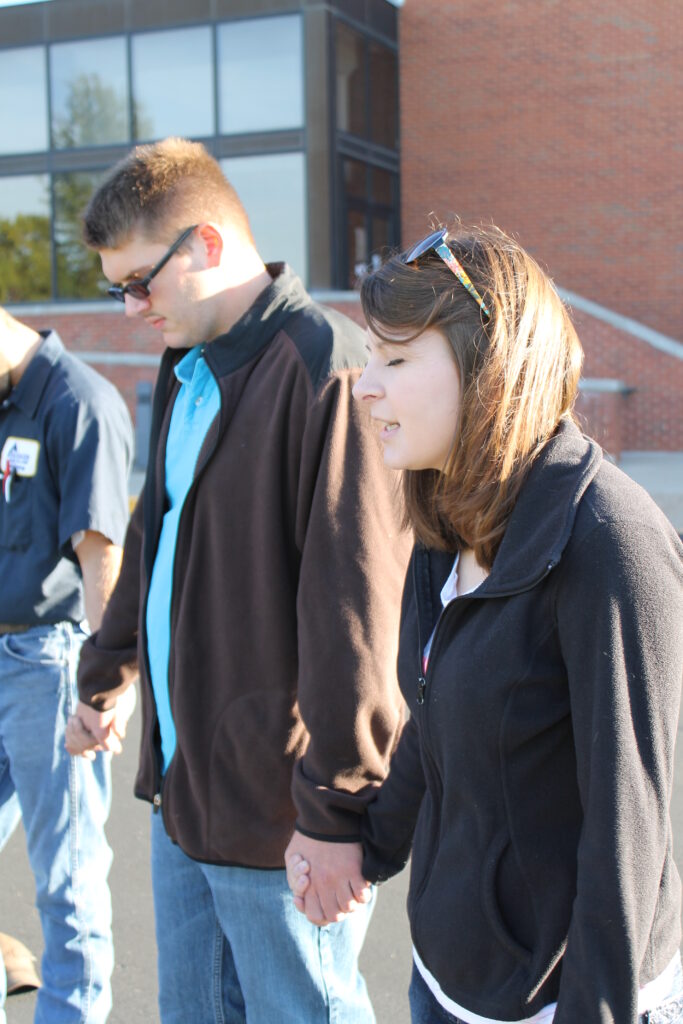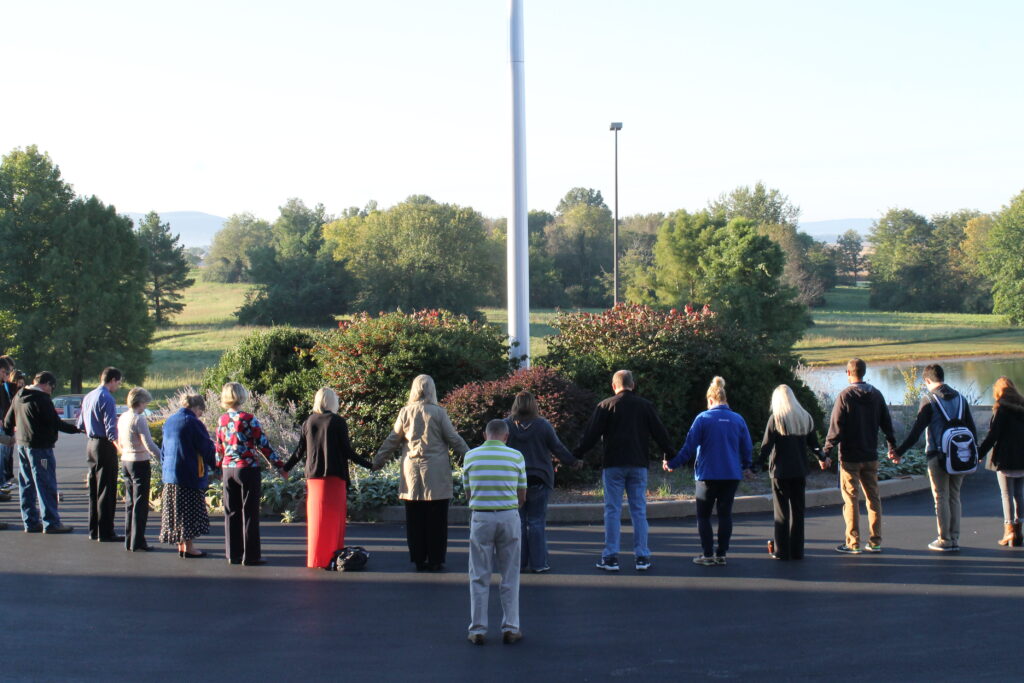 Students, faculty and staff participated in the 24th annual "See You at the Pole" prayer and devotion service held Wednesday, Sept. 24.
Freshman student, Haleigh Beers of Harrisburg, helped lead the devotional time of See You at the Pole, reading Ephesians 6:18a.
"'See You at the Pole' is something that is important for our college," said Beers. "It's a great way for students to pray for one another, the school, our community and nation. It was a wonderful experience to help lead See You at the Pole with my friend Beth Ellen McCormick."
"See You at the Pole" attracts more than two million students from over 20 countries meet at their school flagpole to pray for their friends, families, schools and leaders. This year's theme was "Never stop praying, especially for others".
The ceremony was sponsored by SIC's student organization, Brothers and Sisters in Christ (BASIC). BASIC is student led and meets as a group every Wednesday on campus.
"BASIC keeps growing and it is so wonderful to be able to meet as a group and fellowship together," said Beers.
For further information about BASIC contact BASIC club sponsor, James Carlton, at 618-252-5400 x2254, or james.carlton@sic.edu.
###