SIC's Pampered Princess Party a Success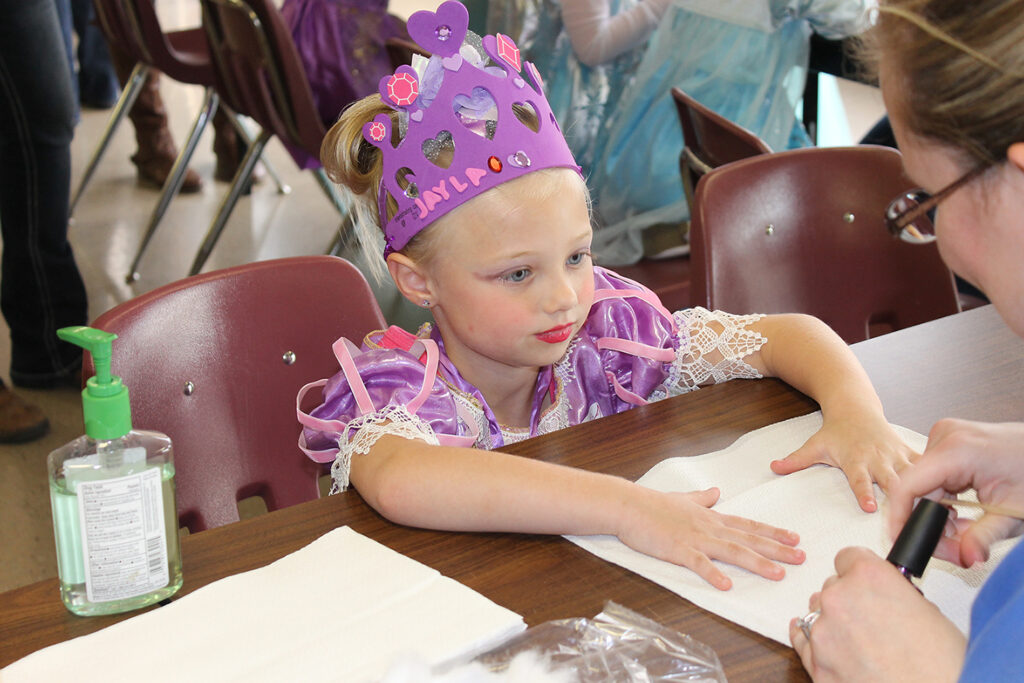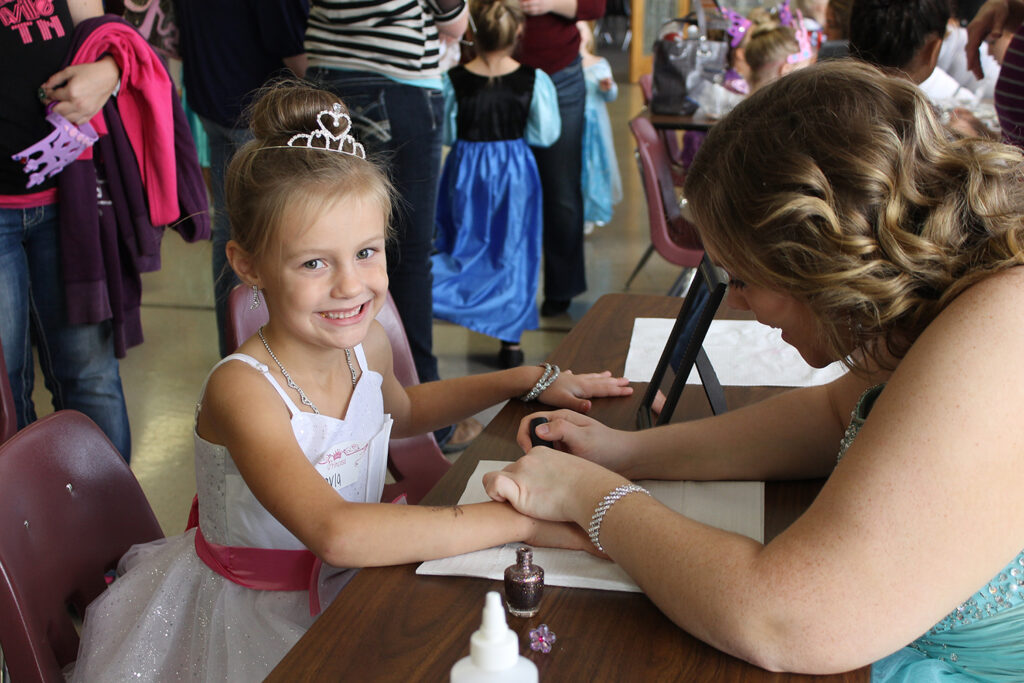 Southeastern Illinois College held a Pampered Princess Party Saturday, Oct. 18 in conjunction with SIC's production of Rodgers and Hammerstein's Cinderella.
The event hosted 75 girls ages 3 to 8 years old. First, the girls were welcomed and heard the story of Cinderella read to them by SIC Education alumna and Pre-K and Kindergarten Teacher at Carterville Christian Preparatory Academy, Kellyn Sirach of Carbondale. This got them excited for the events of the day, especially getting to meet and take a picture with Cinderella herself.
"I loved reading and interacting with 75 little princesses," exclaimed Sirach. "Being a teacher, I am very passionate about children's literature and I love reading to any child who will listen. I loved being a part of such a magical experience for the girls and of course loved being back at my alma mater, SIC."
The girls where then "pampered" by having their hair, nails, and make-up done by the SIC Cosmetology and Nursing clubs. The SIC Education Club helped them design princess crowns and they also attended a "royal" tea party. The girls also had a manners lesson taught by retired SIC Counselor, Marilyn Ellis.
"Parents teach manners and etiquette at home, but often it makes more of an impact when they hear it again from someone else," said Ellis. "I could tell they enjoyed learning how to stand, smile, and sit like a princess."
Ellis, who has taught manners and etiquette for years, showed them how to sit with their hands clasped in their laps with their ankles crossed. Before the tea party she talked to the girls about taking small bites and chewing with their mouths closed and not drinking all of their drink at one time.
"It was so cute to hear one little girl say 'I'm a real princess. I just took one sip'," said Ellis.
All 75 girls got to meet and have a picture taken with Cinderella and Prince Christopher in front of a backdrop created by the SIC Art Club. They were seated to watch the play performed that evening.
Numerous other sponsors and volunteers were involved with the success of the Pampered Princess Party including, Academic Services, Auxiliary Services, SIC Foundation, President's Office, Student Ambassadors, Student Activities, Student Government, Theatre and several SIC alumni.
"The princess activities were fun for the children, parents and volunteers," said Gina Sirach, Dean of Academic Services and organizer of the event. "It was nice to see Southeastern's students, alumni and faculty from various program areas come together to work with children from the community. The best part of the event was observing the excited expressions on the faces of the children as they received the 'royal treatment' provided by the student volunteers. The princess party was absolutely a great success!"
###