Mayor Fowler Proclaims Child Abuse Prevention Month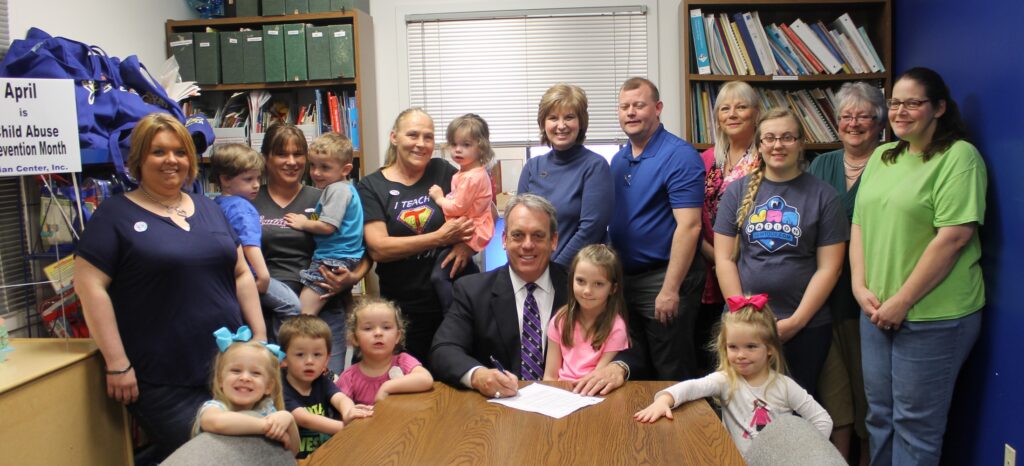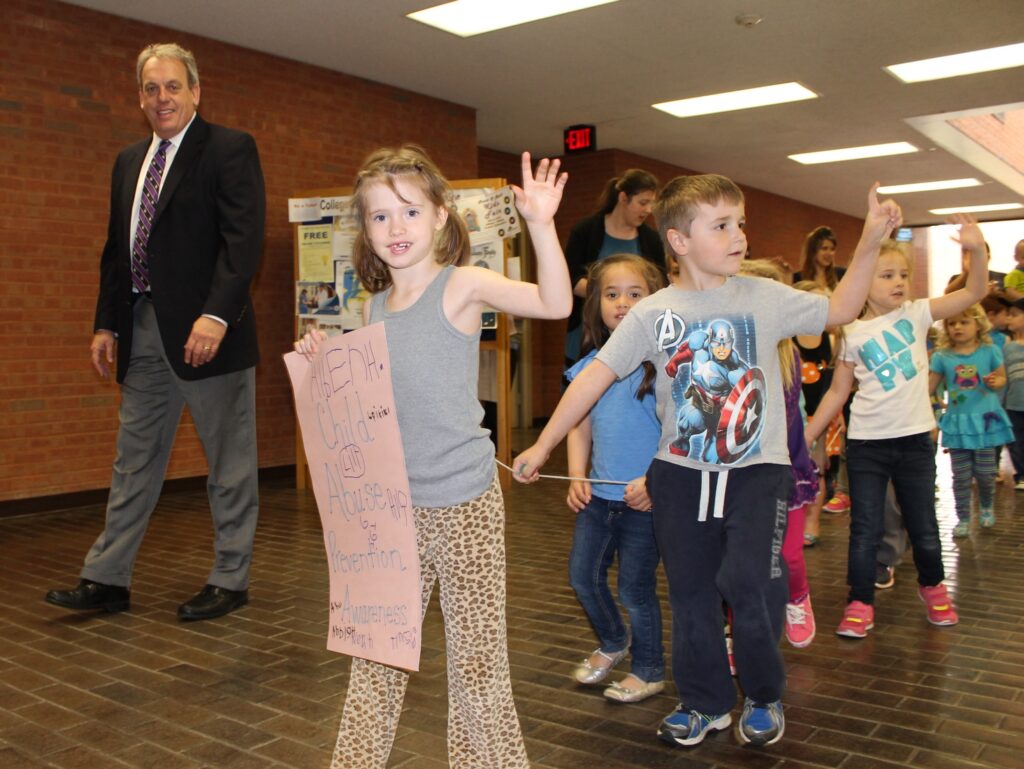 April is Child Abuse Prevention month in Harrisburg thanks to a proclamation signed by Harrisburg Mayor Dale Fowler on Tuesday, April 7, in cooperation with the Child Abuse Prevention (CAP) Coalition of Southern Illinois and SIC instructor Dr. Diane King's early childhood education students at the Mary Jo Oldham Center for Child Study (MJOCCS) at Southeastern Illinois College.
After signing the proclamation, Mayor Fowler led the children on a mini-parade through the SIC campus to encourage awareness of child abuse.
"We are happy to participate in this annual activity to help raise awareness of child abuse in the communities we serve," said Nancy Reach, director of the MJOCCS. "And we appreciate that Mayor Fowler took time out of his busy schedule to be here, as well."
She says the children at MJOCCA are taught to be "sharing, caring friends."
"Teachers help children learn what hands are for such as helping and hugging and keeping their hands and feet to themselves," Reach said.
The purpose of the Prevent Child Abuse Illinois CAP Coalitions Project, according to their website is "to prevent child abuse and neglect by assisting communities throughout the state to establish and maintain strong and effective local coalitions making a positive impact on the children and families in their communities."
There are currently 12 CAP Coalitions throughout the state.
The MJOCCS is accredited by the National Academy of Early Childhood Programs, a division of the National Association for the Education of young Children. The center currently serves approximately 120 area children.
SIC's Early Childhood Education Program offers online and face-to-face degrees, as well as continued training through the Illinois Gateways to Opportunity Credentials for Early Childhood. They take a leading role in childhood education by offering coursework to address the state's newest standards. For more information about SIC's education programs, contact Dr. King at 252-5400 x2221 or diane.king@sic.edu. Registration is underway.
###