Mine Rescue Teams Converge for Competition at SIC June 9-10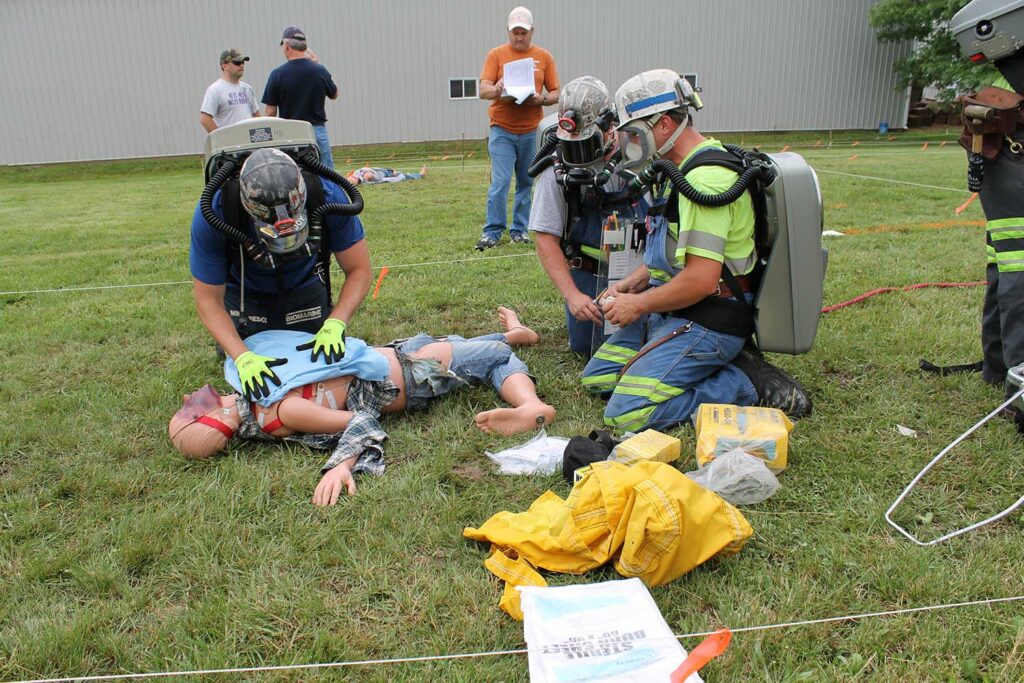 Rescue teams at area coal mines train in a variety of skills they hope to never have to use, readying themselves for fires, cave-ins, and various other potential underground disasters. Miners from around the region will converge for a happier display of those skills at Southeastern Illinois College's fourth annual Mine Rescue Skills Competition, slated for June 9-10 in Harrisburg, Illinois. Approximately 100-120 competitors are expected, and the competition runs from approximately 7:30 a.m. – 4 p.m.
This year's teams competing on Tuesday, June 9 include American Coal Company of Galatia, Illinois; Foresight Energy North from MaRyan/Patton Mine in Hillsboro, Illinois; Gateway Mine in Coulterville, Illinois; Kentucky Coal Academy's Madisonville Community College Mine Rescue Team from Madisonville, Kentucky; Knight Hawk Coal in Cutler, Illinois; and Lively Grove Mine in Marissa, Illinois.
Competing on Wednesday, June 10 will be Foresight Energy North from MaRyan Patton Mine in Hillsboro, Illinois; Foresight Energy South from Vicking-Mach Mine in Marion, Illinois; Patikki Mine in Carmi, Illinois; Sunrise Coal Mine Rescue Team in Carlisle, Indiana; White Oak Resources in McLeansboro, Illinois; and Wildcat Hills Mine in Harrisburg, Illinois.
The event features competitions in first aid scenarios, equipment use, burn tower search and rescue, hose management, field search and rescue, and fire suppression in the college's state-of-the-art burn tunnel facility. Trophies will be awarded each day to the top three teams upon completion of the competition.
"We have a total of 12 teams competing in the fourth year of this contest, and again we have representation from the tri-state region," said Karen Weiss, Southeastern's Dean for Career and Technical Education. "SIC is honored to continue to serve as a host site for this great event that provides valuable hands-on skills training to prepare for potential underground emergencies, and to potentially help save lives."
In addition to scores of volunteers from SIC, officials from Illinois Eastern Community Colleges – which administers all coal mining classes offered at SIC – as well as the Illinois Department of Natural Resources' Office of Mines and Minerals and the Mine Safety and Health Administration will all serve together as judges, guides and more to make this a successful event.
Competition rules can be found at www.sic.edu/miningcompetition. For more information, contact Karen Weiss at 618-252-5400, ext. 2300.
###