Southeastern Illinois College Celebrates Top Scholars at Honors Night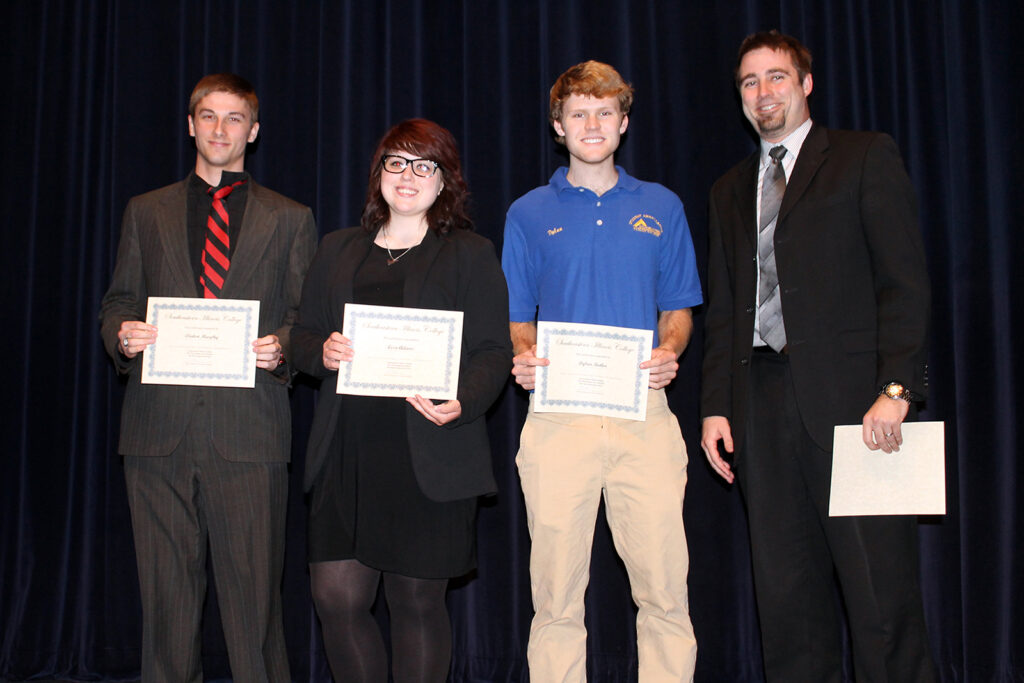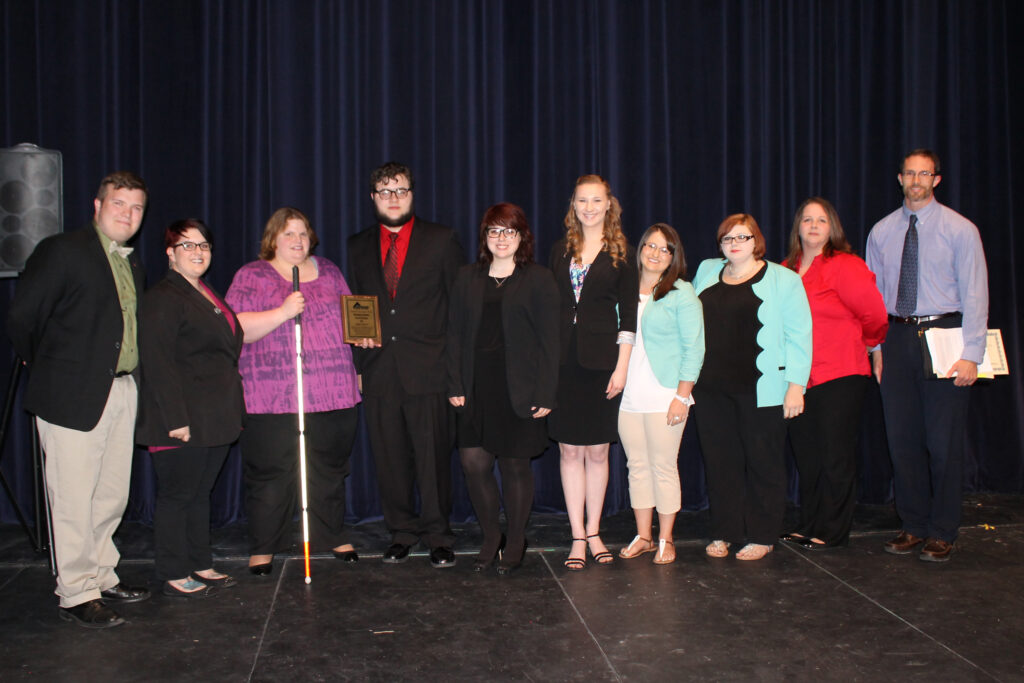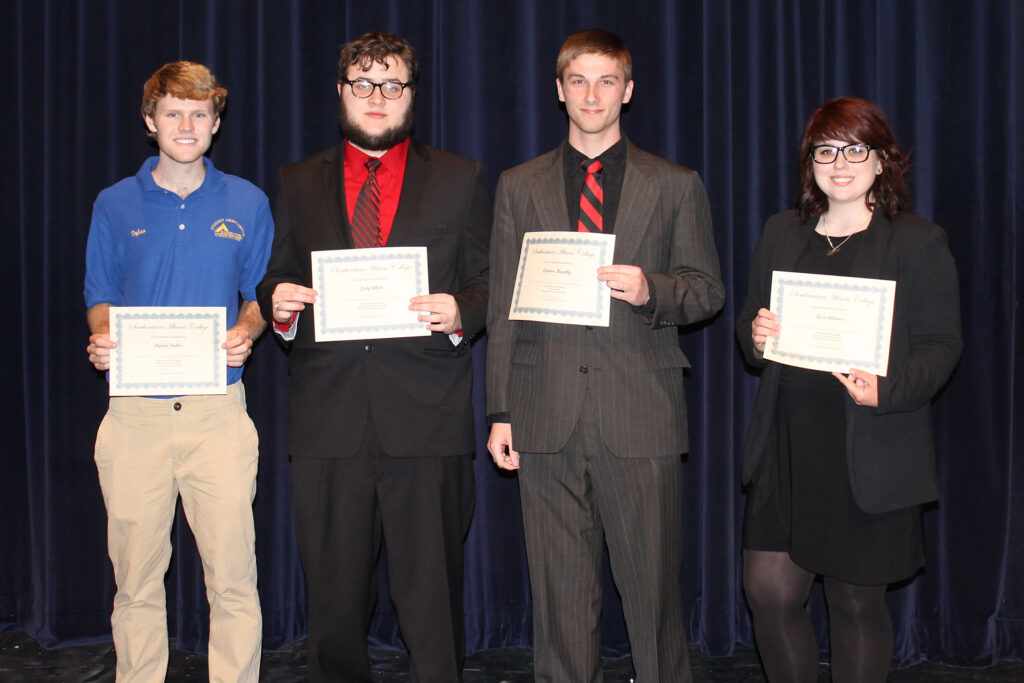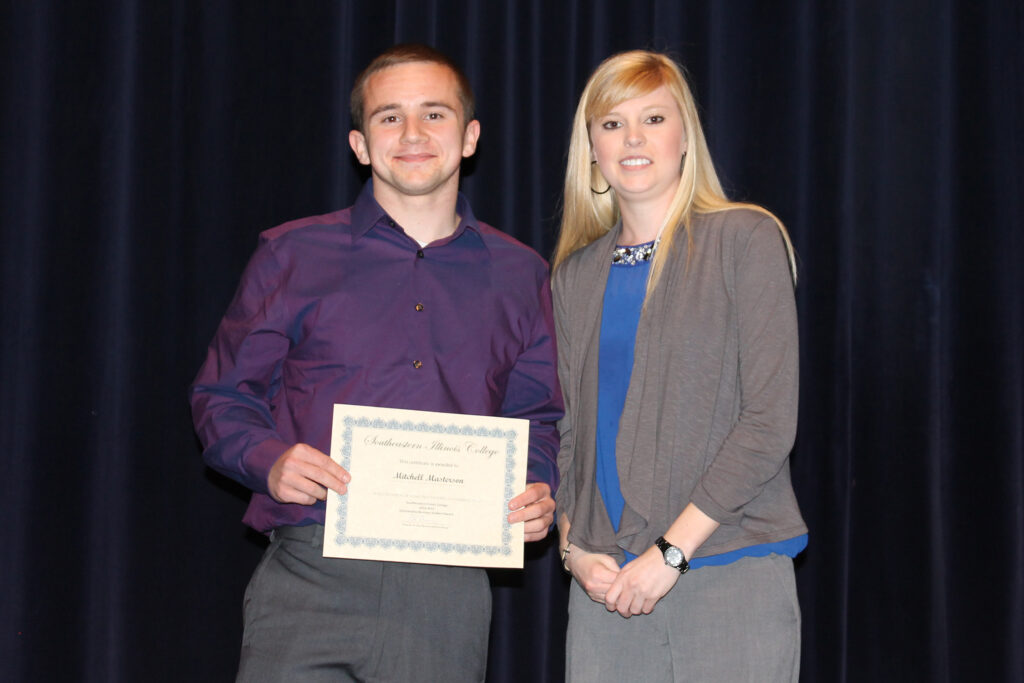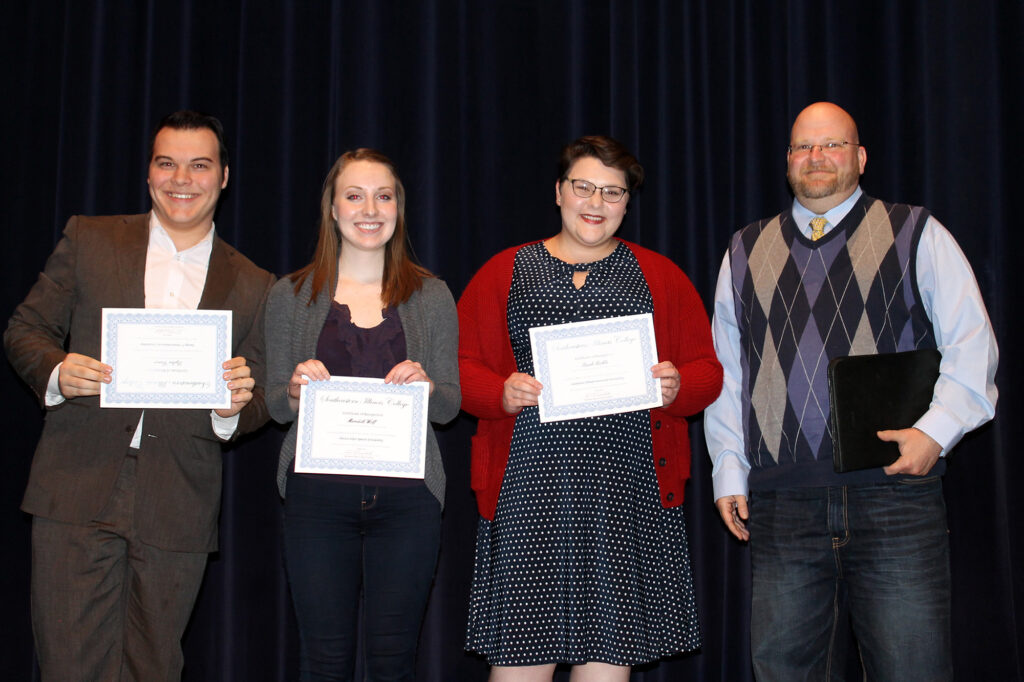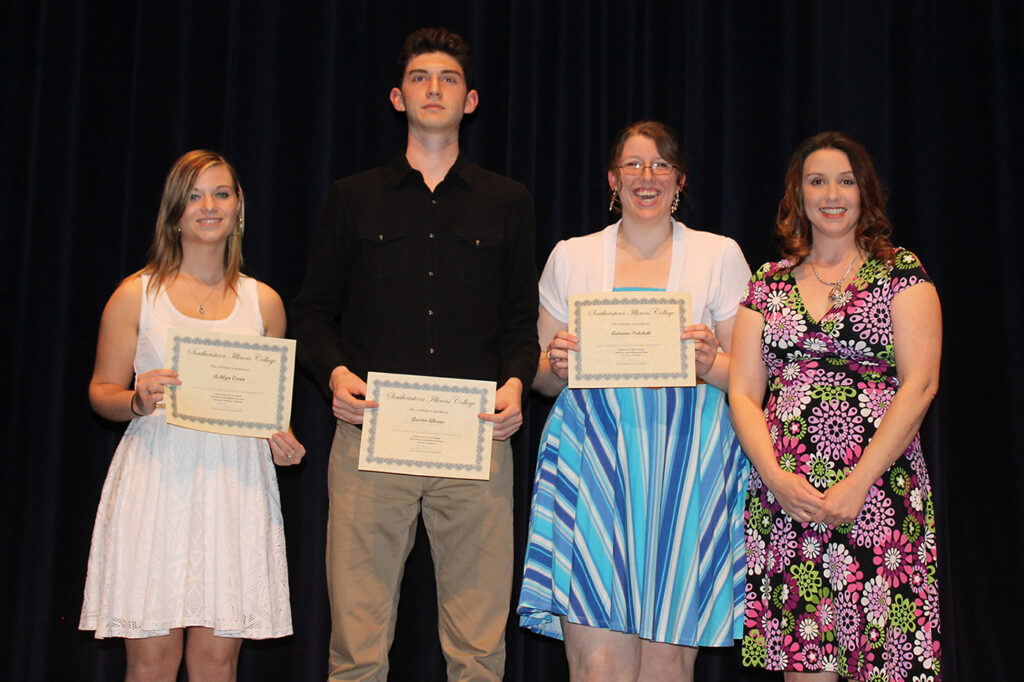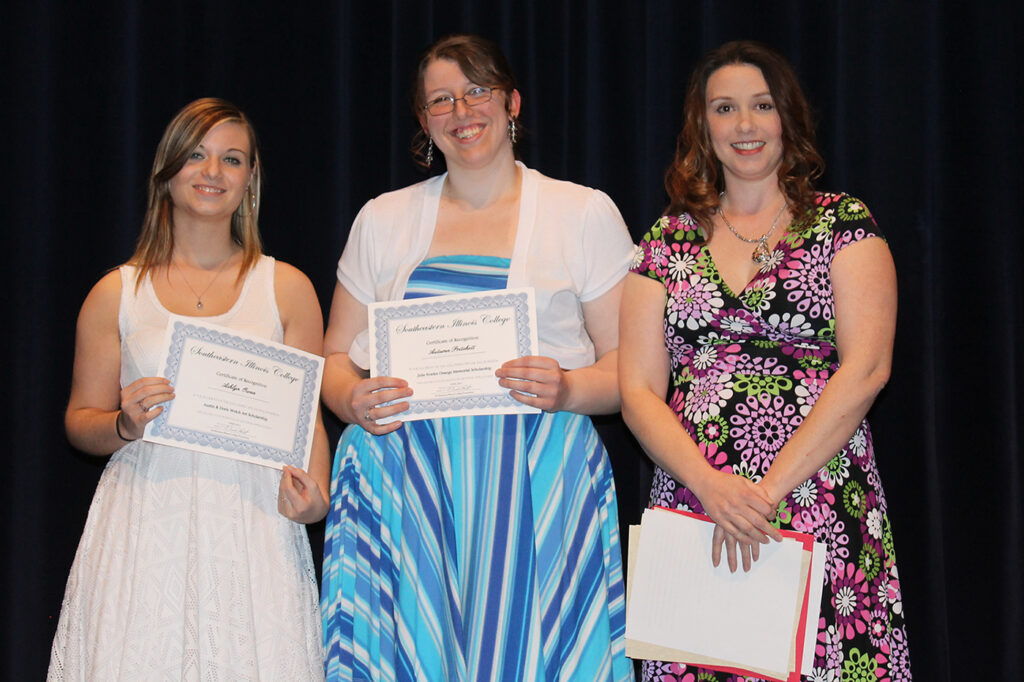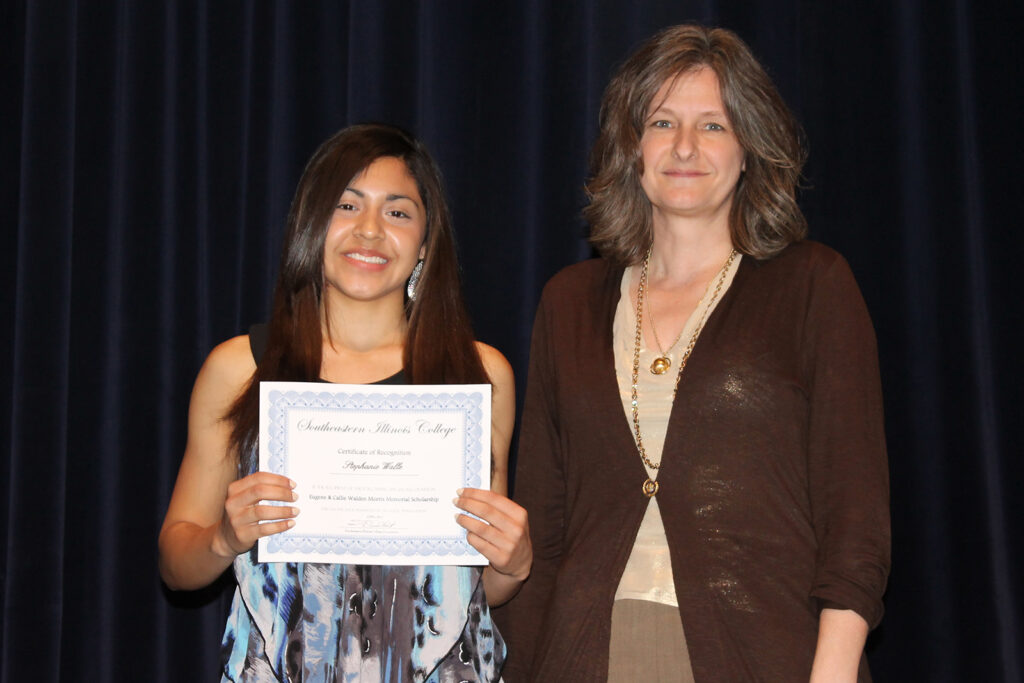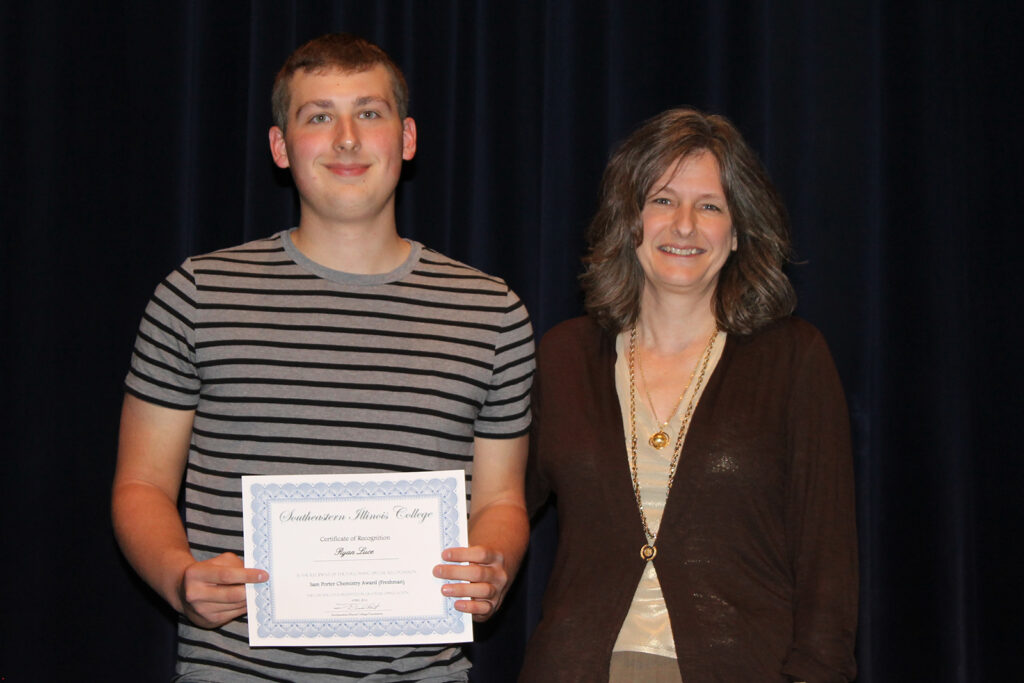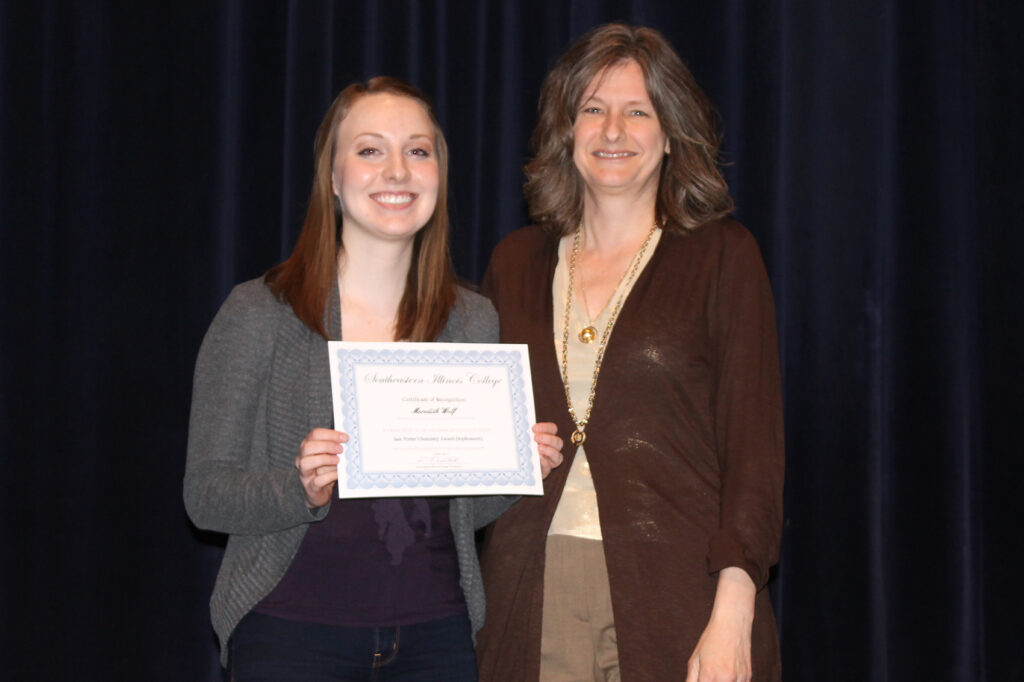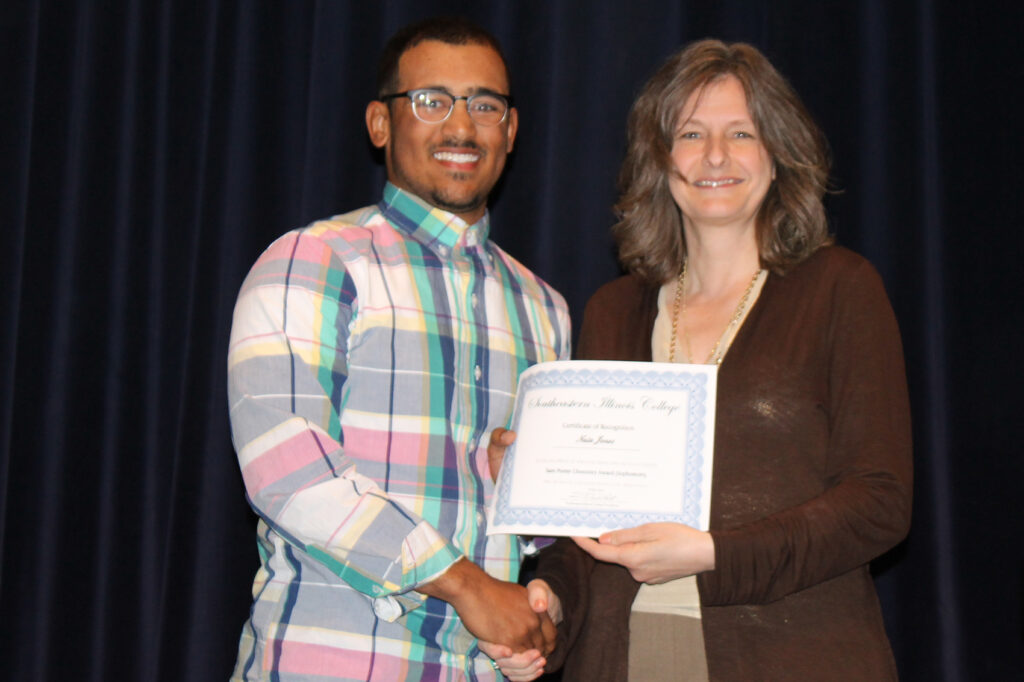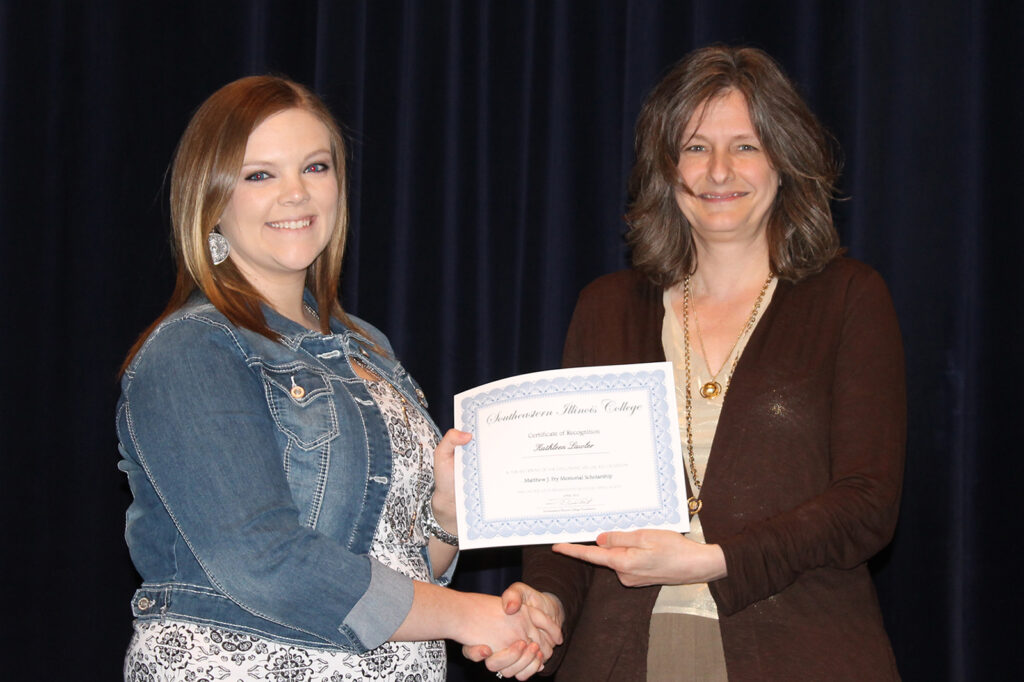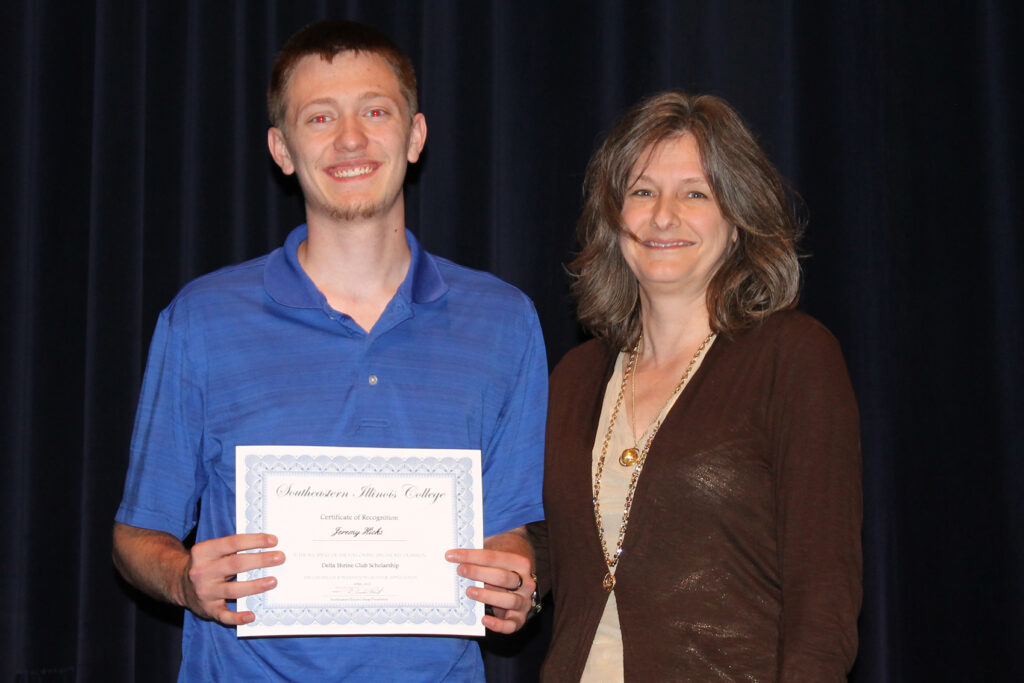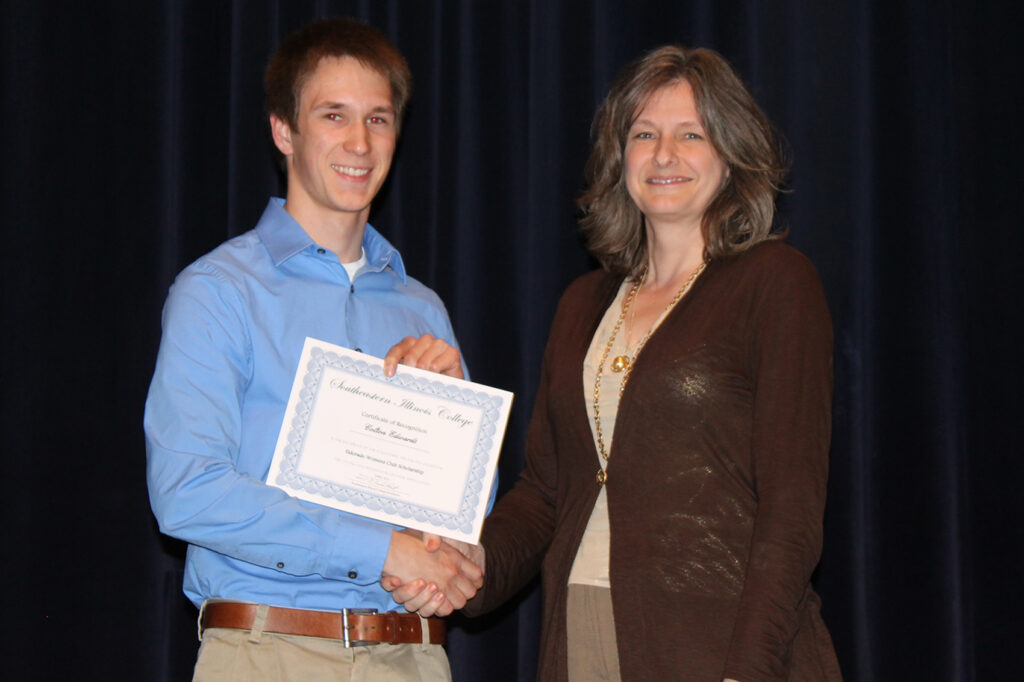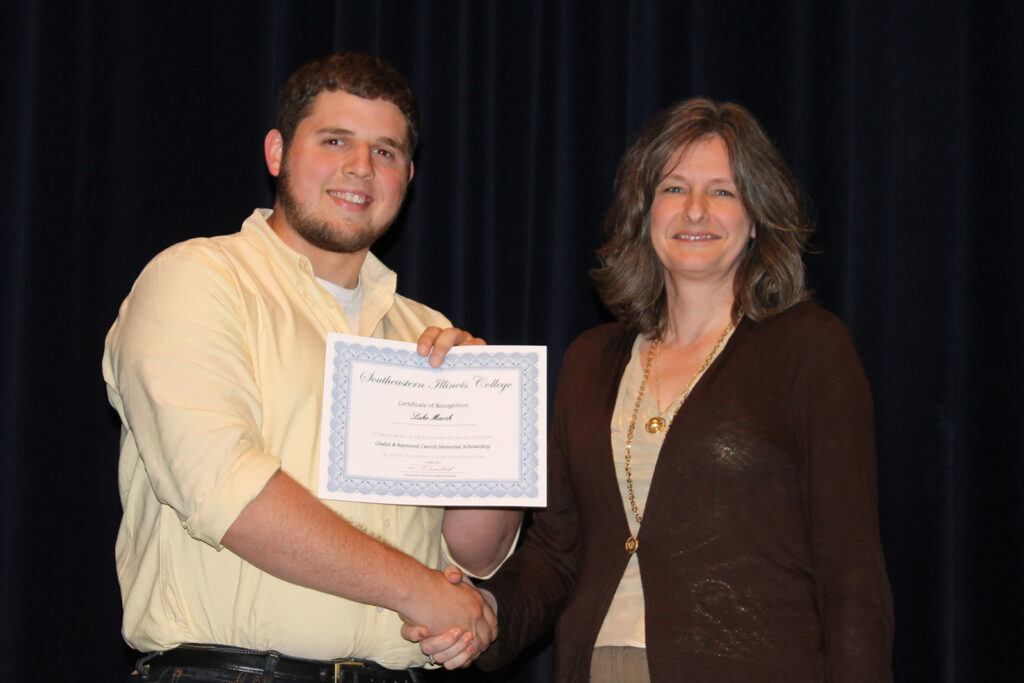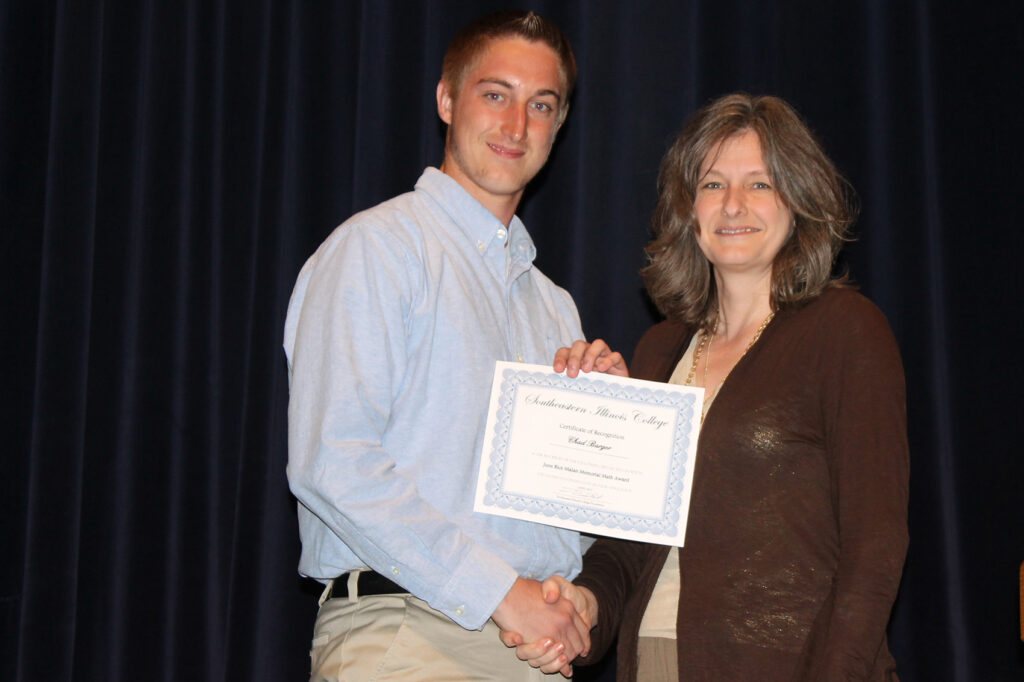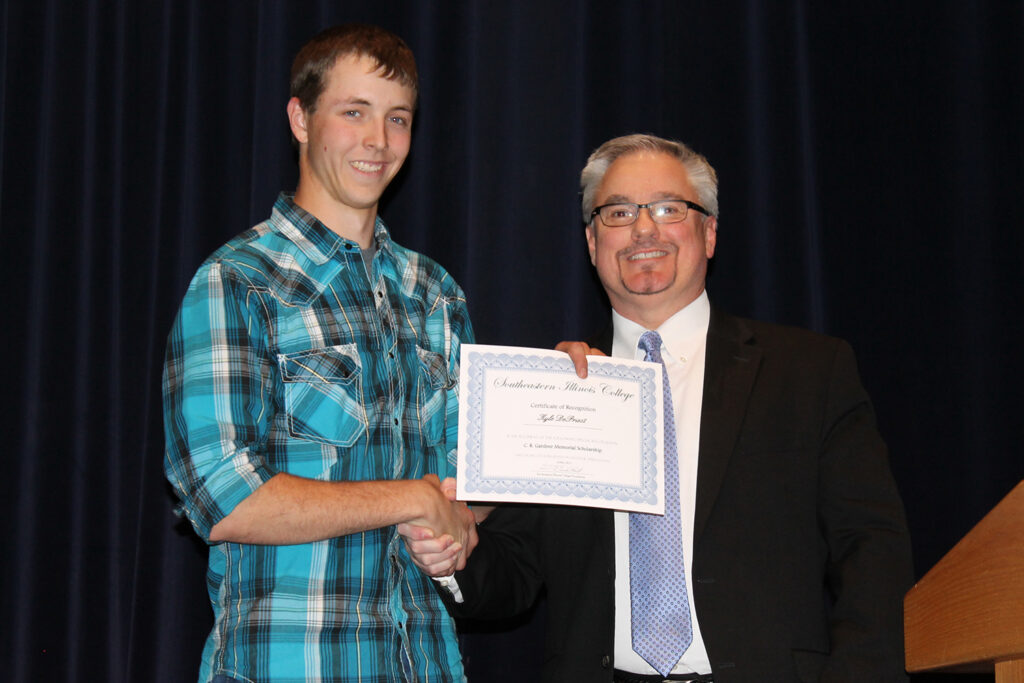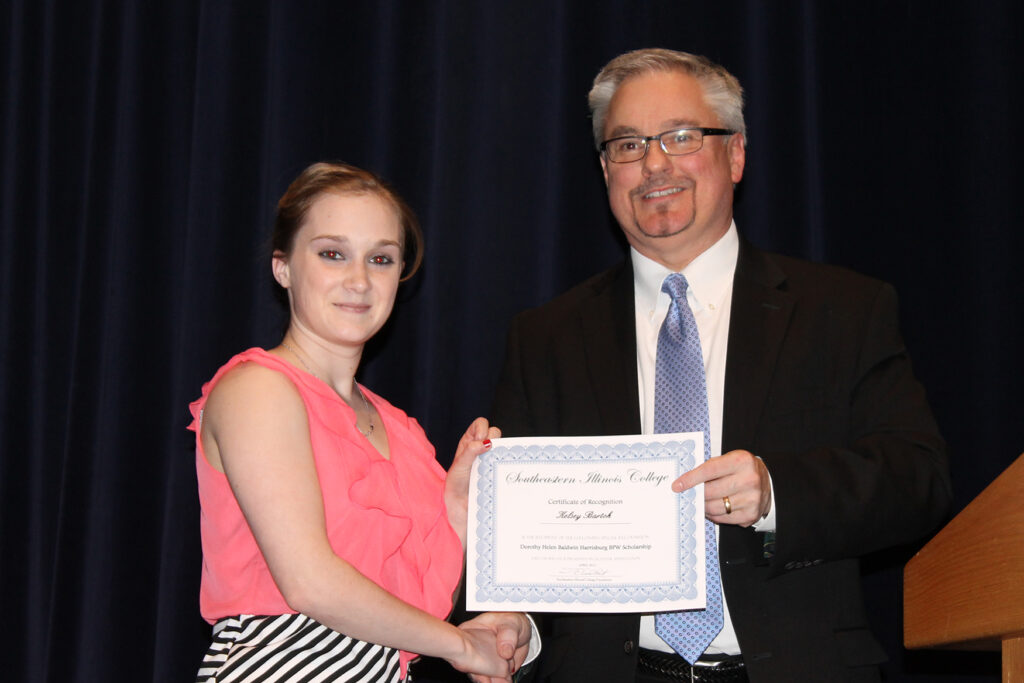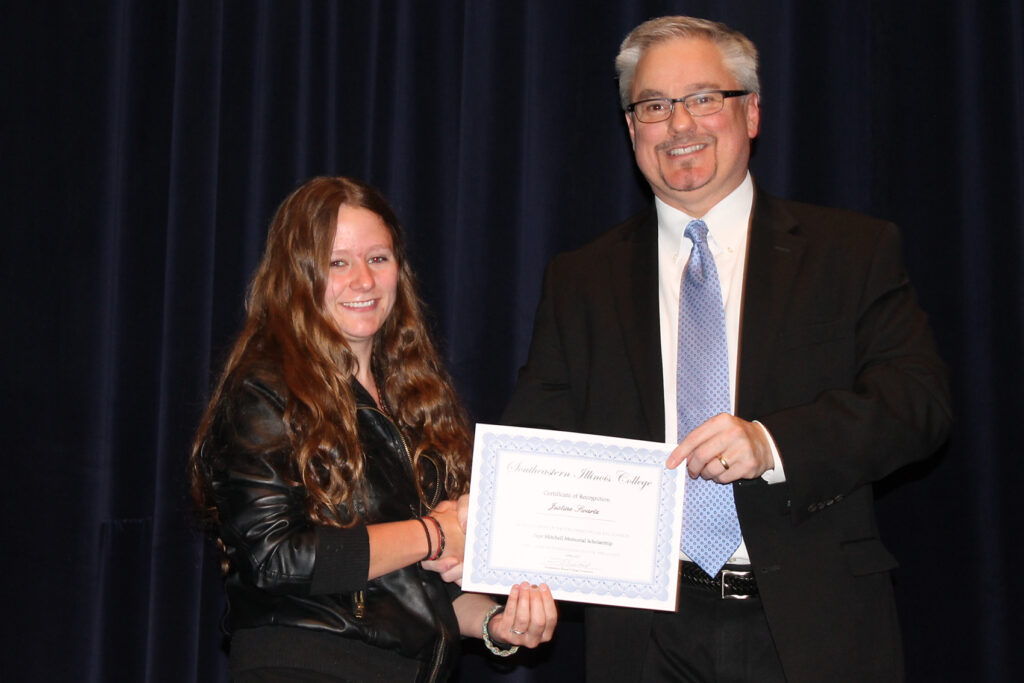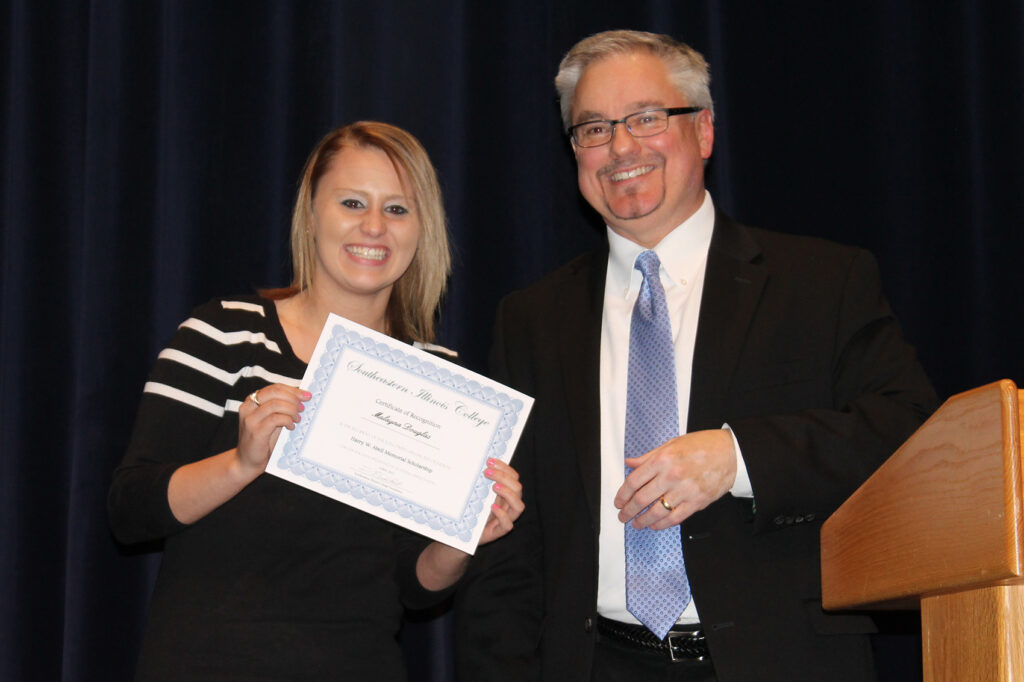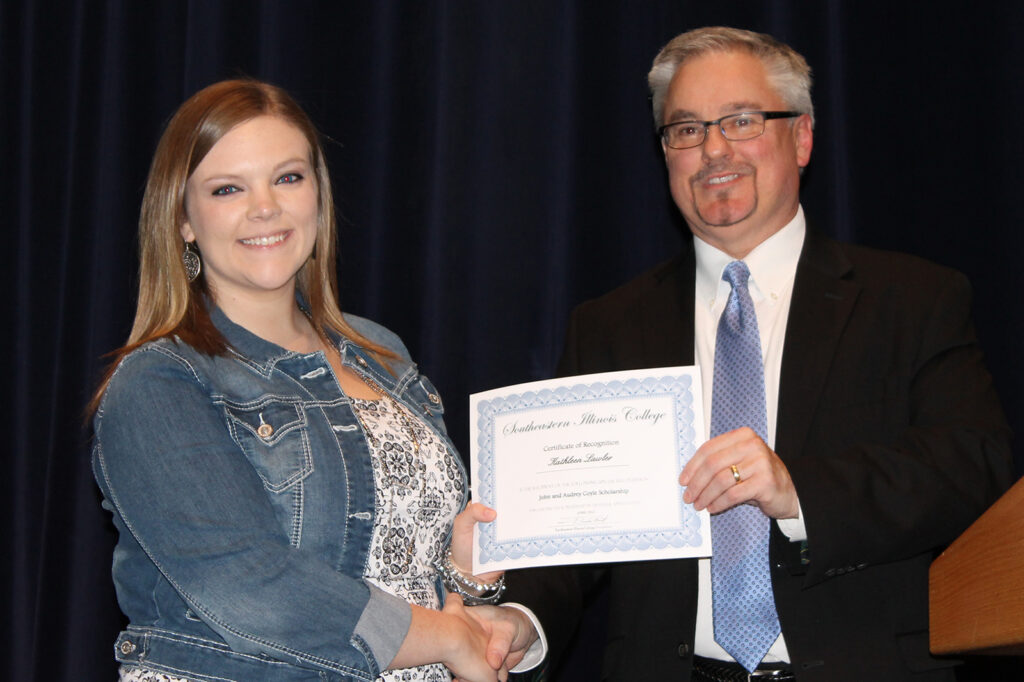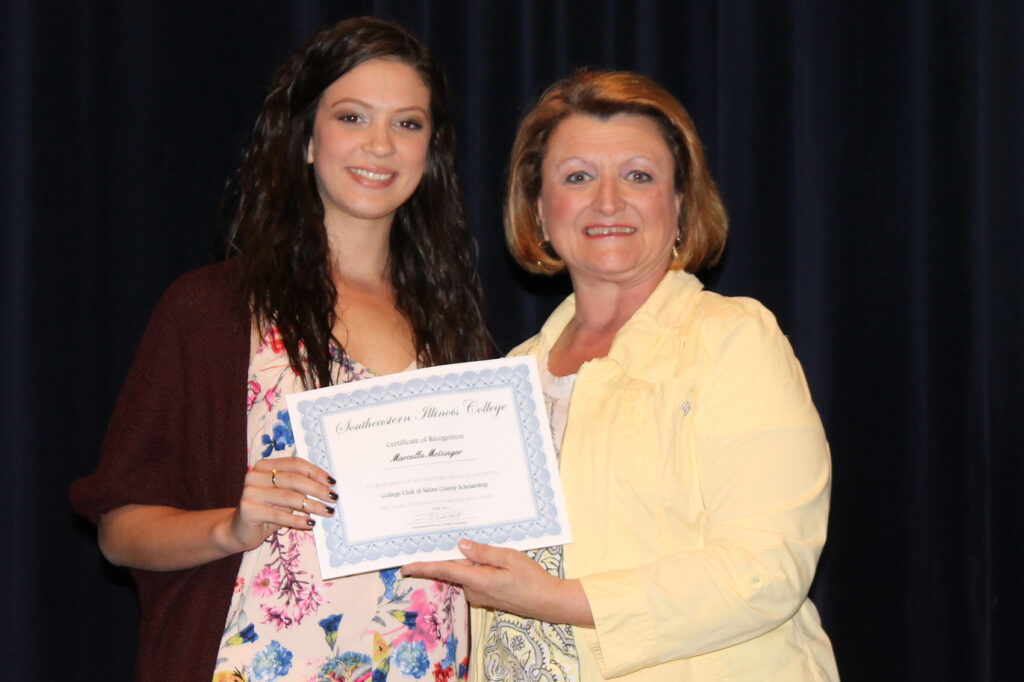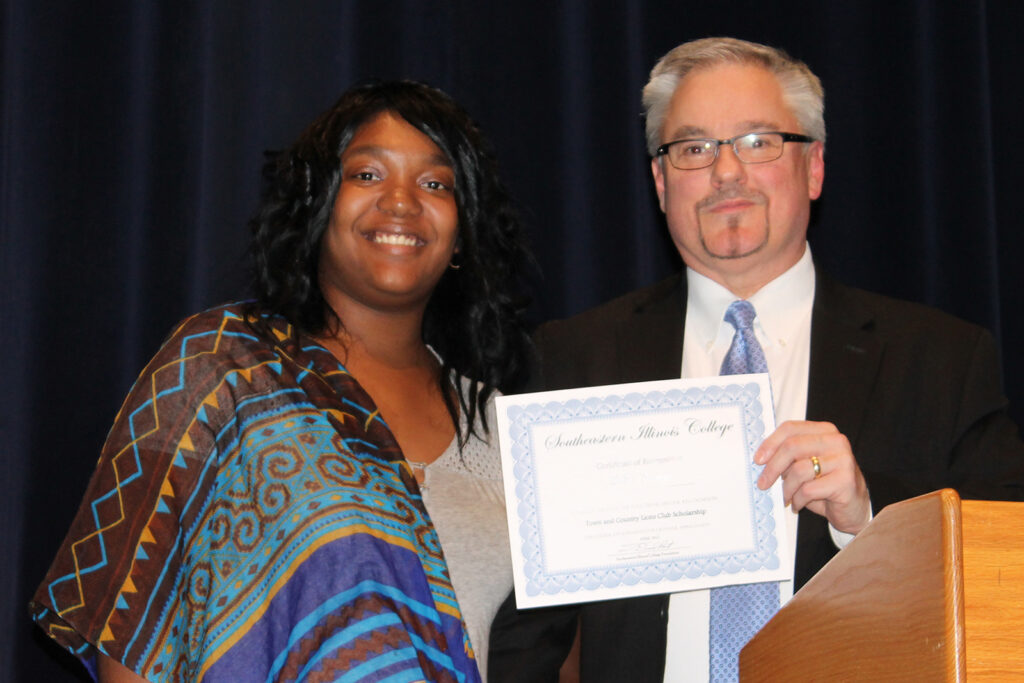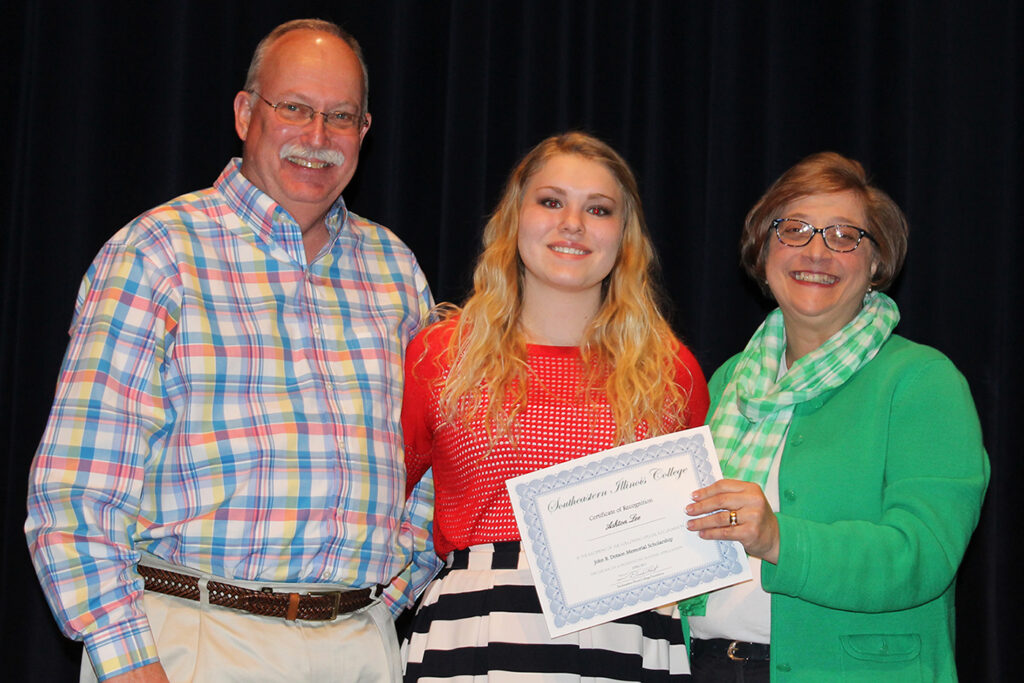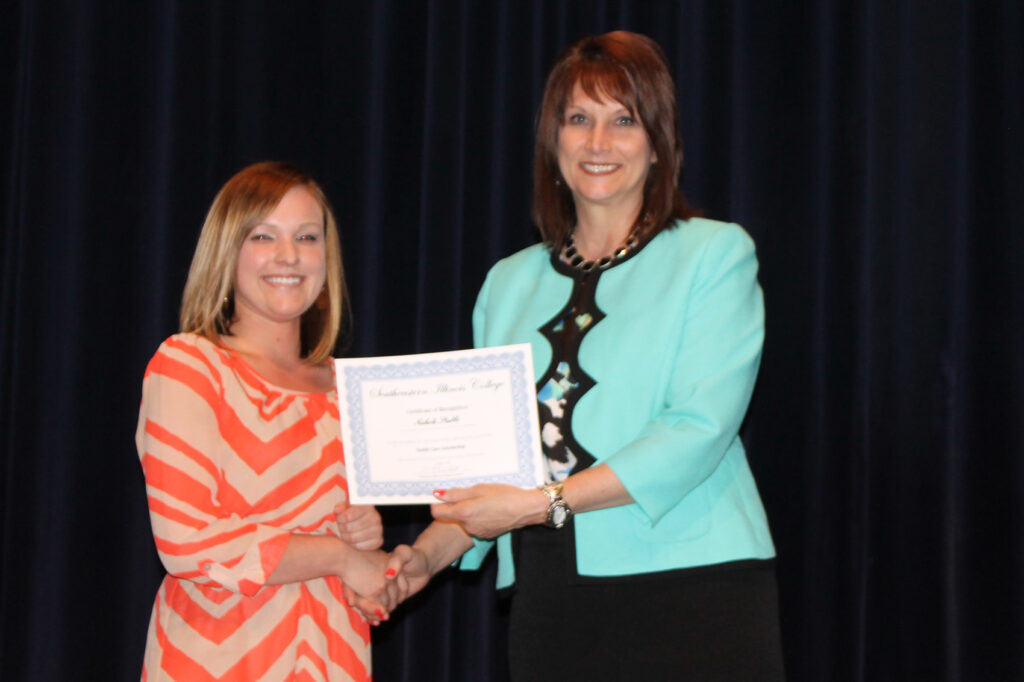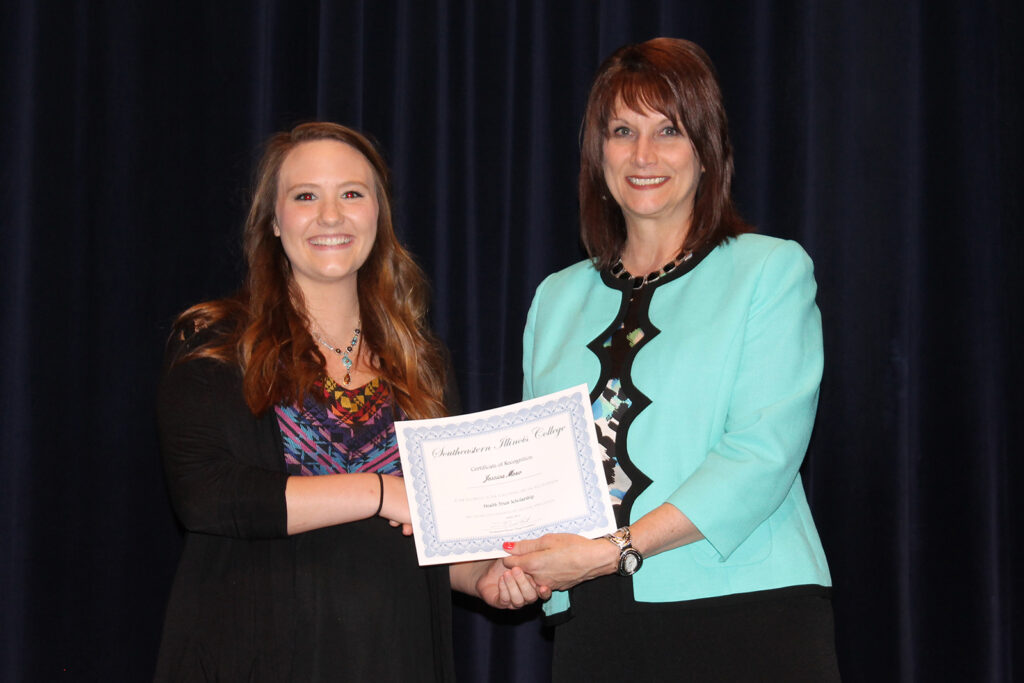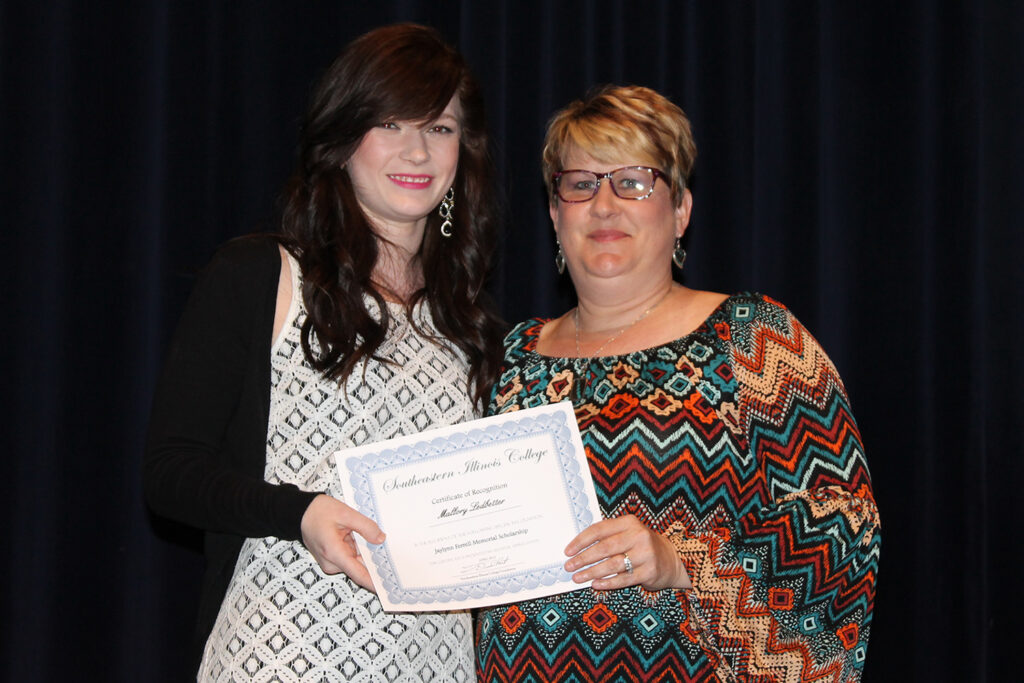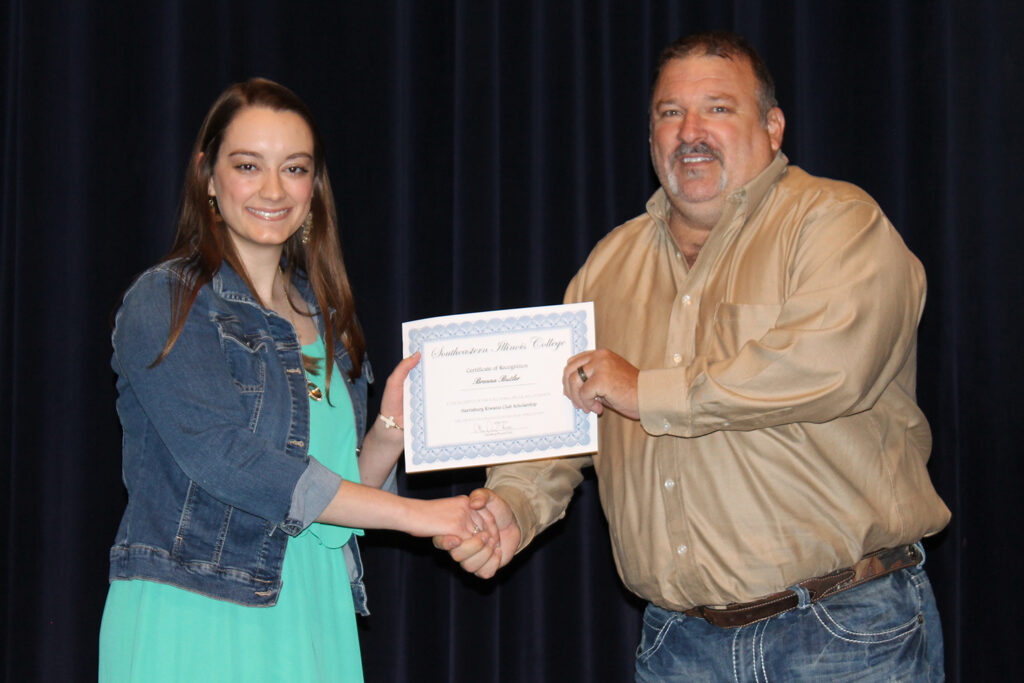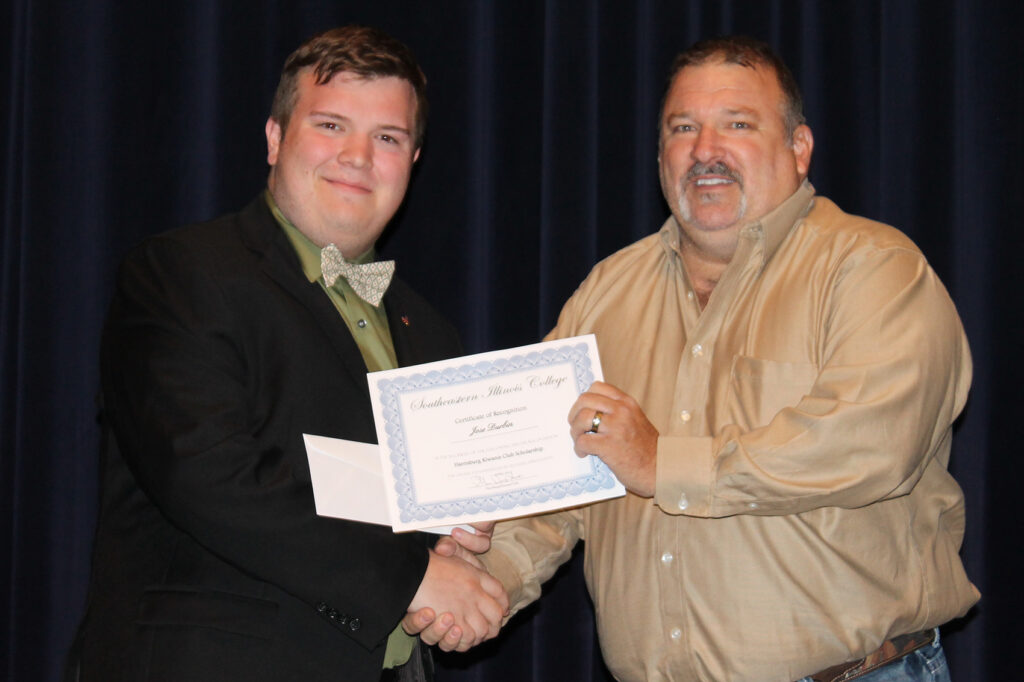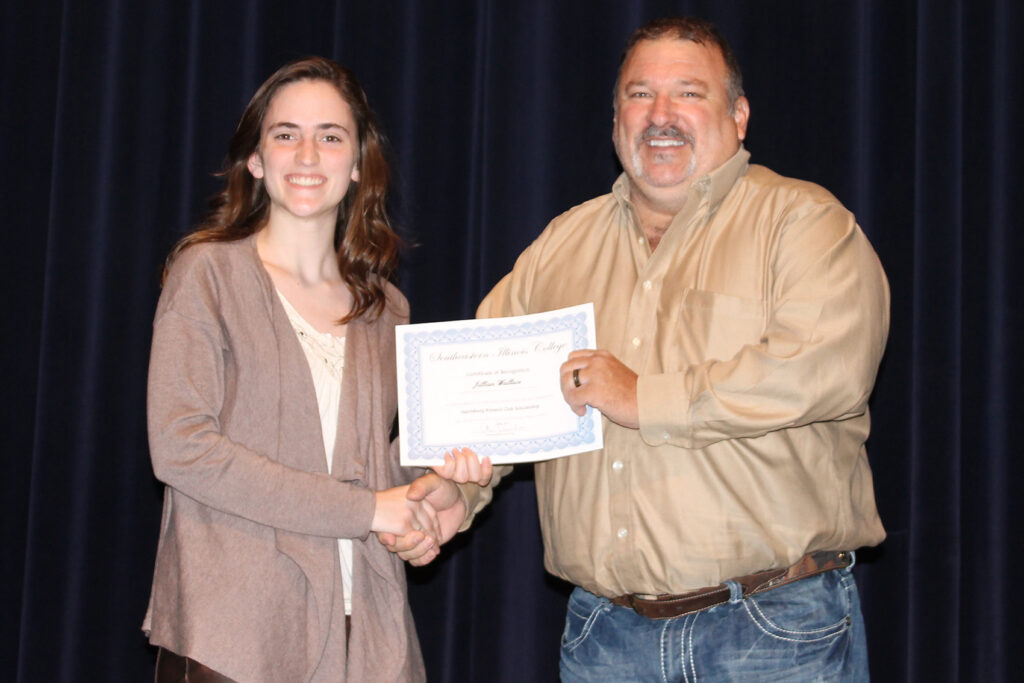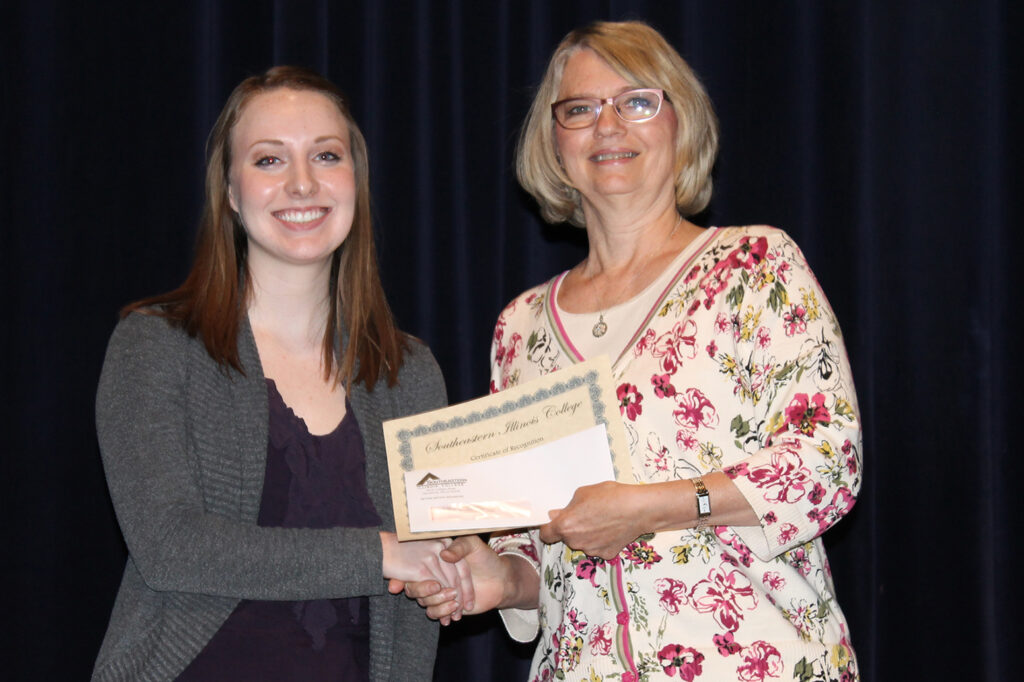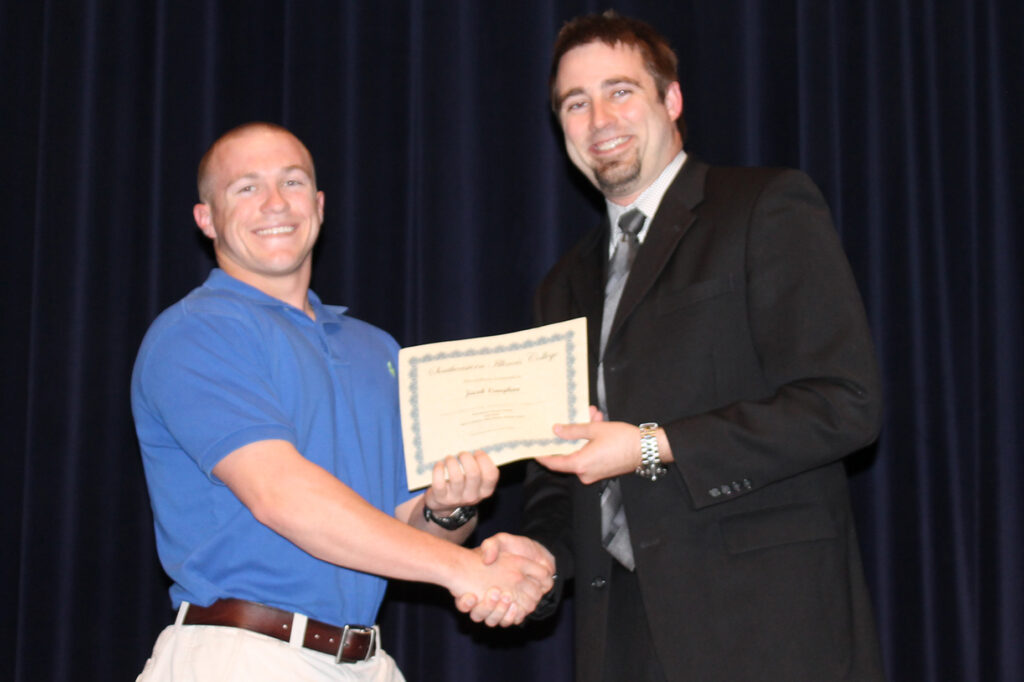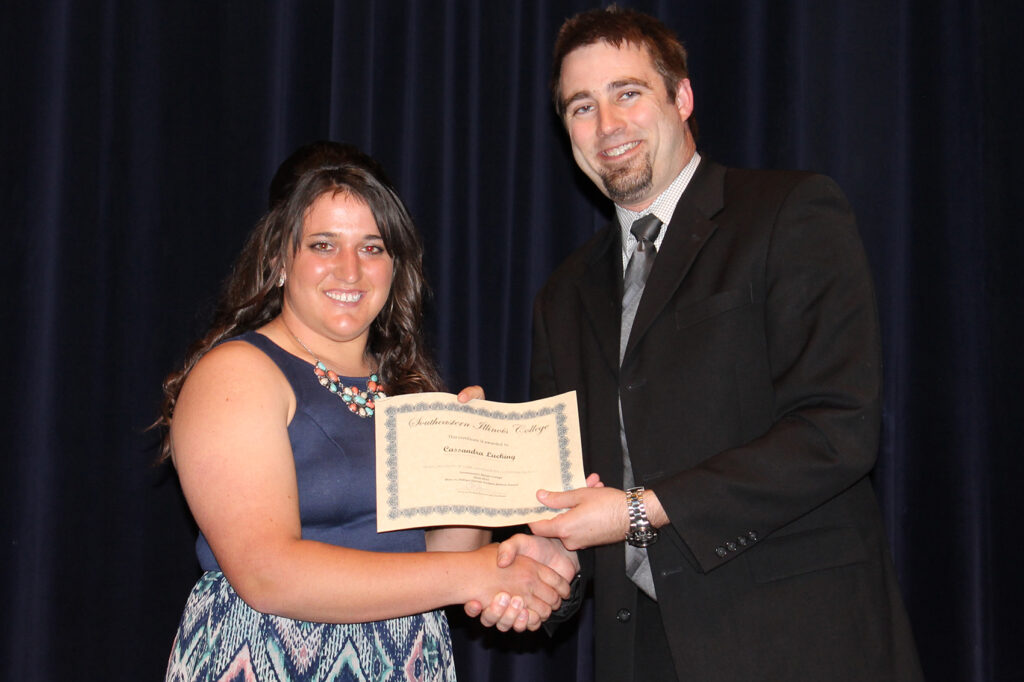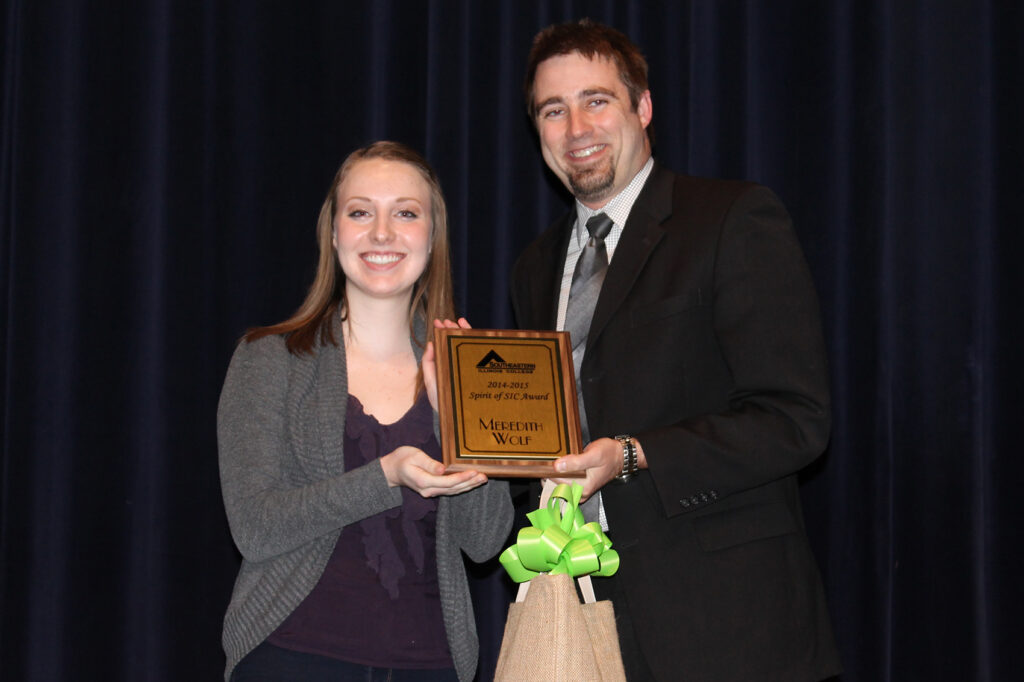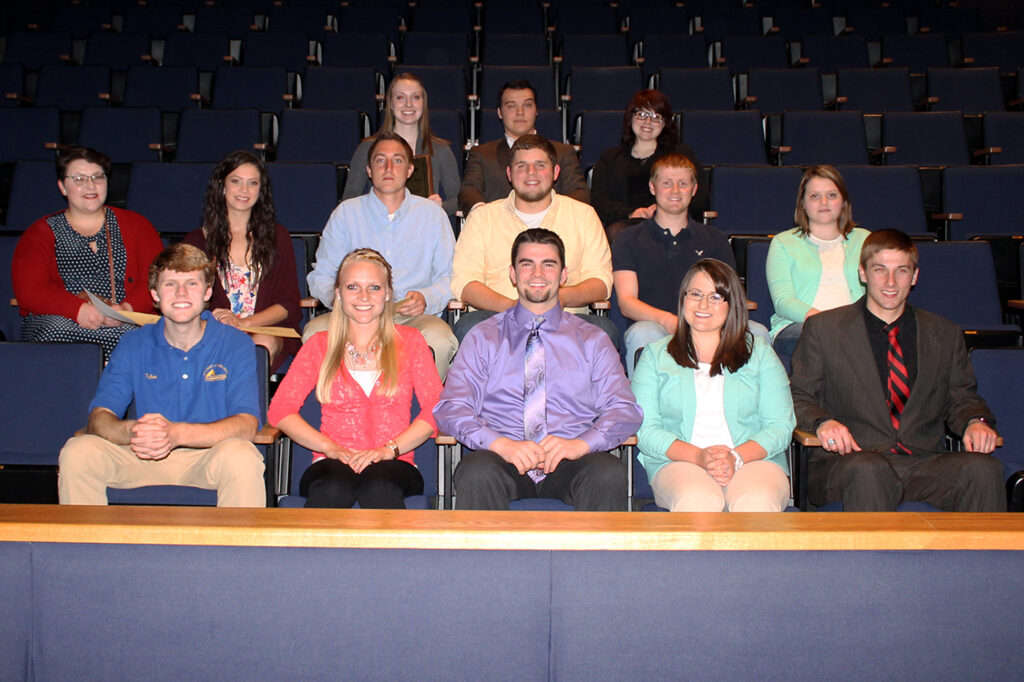 Southeastern Illinois College held its annual Honors Night in the George T. Dennis Visual and Performing Arts Center. Hundreds of students, family and friends along with SIC faculty and staff converged to celebrate academic and extra-curricular achievements of the student body.
Not present to accept their awards were Peyton Robinson of Elizabethtown who was selected for the Rosiclare Chapter #971 Order of Eastern Star Scholarship, Brittny Banks of Harrisburg who earned the Michael Hillegas Chapter D.A.R. Scholarship, Lexie Hopkins of Elizabethtown who received the Harold Bauman Memorial Scholarship, Audrey Harris of Golconda who was awarded the Rodney J. Brenner Memorial Scholarship, Brennan Street of Harrisburg who was selected for the Wilma Hunter Memorial Scholarship, Jessica Owens of Golconda who was awarded the Dr. Warren Tuttle Memorial Scholarship and Peyton Boyd of Elizabethtown who earned the Maxine Theresa Hobbs Memorial Scholarship.
Students Graduating with Honors (45 credit hours, GPA 3.25 or greater) include (not in order and many are not pictured):
BELLEVUE, NEB. – Christine Brockington
BENTON- Braden Downs
BLUFORD- Michael Carnes
BUNCOMBE- Christopher Barahona
CARBONDALE – Niesha Anthony
CARMI – Danielle Chrockrem, Sydney Clark, Chayce Cowling, Susan Deain, Jordan Knight, Savannah Matz, Devin Phipps, Jacob Russell, Gilbert Santos-Astorga, Ryan Shepard, Jeremy Ward and Jackie Welch
CARRIER MILLS – Chad Barger, Dylan Comer, Allison Donofrio, James Milligan, Devona Morales and Shayla Wells
CROSSVILLE – Dustin Weasel
EDDYVILLE- Kyle Wise
EFFINGHAM- Crystal Wilson
EL RENO, OKLA.- Joseph Allen, Donnie Armstrong, Jeremy Helton, Clifford Marquez, James Rincon and Osvaldo Vasquez-Ochoa
ELDORADO – Olivia Brown, Michelle cook, Dylan DeMars, Starlea Grisham, Andrea James, Amber Kuebar, Megan Lowe, Ronda Marcadante, Anthony Partridge, Cameron Shelton, Jayse Thaxton and Lynsey Vaughn
ELIZABETHTOWN – Janice Goolsby, Michael Kasch and Dalton Vaughn
EQUALITY – Dallin Aydelott, Cassandra Deneen and Terri Quertermous
FAIRFIELD – Sabrena Isles
GALATIA – Alexa Jenkins and Kate Thompson
GOLCONDA – Jillian Carter, Ashlyn Haner, Cassandra Harris, Jennifer Isaacs, Sarah Maynor, Rachel More, Dalton Ohse and Tyler Thompson
HARRISBURG – Dustin Brown, Blaine Bundren, Dylan Butler, Alicia Denbo, Jose Durbin, Danny Fowler, Shauna Gholson, Valerie Goff, Daniel Hankins, Brandi Hanson, Janice Hull, Riley Jones, Nathan Koller, Mallory Ledbetter, Judy Logan, Cassandra Lueking, Nicholas Madison, Pamela Marcum, Derek Marshall, Amber McCulloch, Kristen McCulloch, Savanna McVay, Drake Miller, Taylor Morris, Marcella Motsinger, Jenny Murrie, John Okerson, Robert Orange, Cassie Rea, Elizabeth Rice, Robert Shelton, Brandon Thom, Chelsea Van, Jacob Vaughan, Ryan Watson, Meredith Wolf, Walter Wysynski and Justin Younger.
HEROD – Amanda Cox and Brennen Pritchett
JUNCTION – Zackery Belford
LANACASTER, CALIF. – Stacia Bryant
MARION – Rhea Korte, Gabrielle Nappier, Ryan Phillips and Scott Schluter
NEW BURNSIDE – Aaron Ford
NORRIS CITY – David Dodd, Luke Marsh, Aaron McVay and Braden Webb
OMAHA – Stephanie Halfacre, Judy Robinson and Danielle York
OZARK – Lacy Guard and Letasha Napier
PITTSBURG – Justin Balley
RALEIGH – Gabriel Oglesby
RIDGWAY – Kathleen Lawler, Wesley McGuire, Dustin Newton, Heather Price and Amanda Seely
ROSICLARE – Brittany Oxford
SHAWNEETOWN – Alexis Prince and Logan Vinyard
SIMPSON – Dallas Cockrum and Racheal Sullivan
STONEFORT – Sydney Hancock, Rebecca Odle and Troy Winchester
TAMAROA – Jessica Farthing and Amanda Waggoner
TUNNEL HILL – Pyola Doroscan and Cassidy Stout
VIENNA – Douglas Blackman
WAVERYLY, KY – Taran Biggers
Students earning the distinction of Who's Who Among Students in American Universities and Colleges as outstanding campus leaders of the year include (not in order and many are not pictured):
CARMI – Lesa Adams, Chayce Cowling and Clinton Murphy
CARRIER MILLS – Chad Barger and Dylan Comer
CROSSVILLE – Sarah Birkla
EDDYVILLE – Kyle Wise
ELDORADO – Olivia Brown
GALATIA – Baylee Blackburn and Kate Thompson
GOLCONDA – Jason Green
HARRISBURG – Dylan Butler, Samantha Cockrum, Brooke Dodane, Roberto Ferrera, Marcella Motsinger, Elizabeth Rice, Jeremiah Wells and Meredith Wolf
HEROD – Amanda Cox
NEW BURNSIDE – Sprite Pierce
NORRIS CITY – Luke Marsh, Hannah Mitchell and Brady Webb
SIMPSON – Dallas Cockrum and Racheal Sullivan
###