Royal Oaks Chevrolet Cadillac in Paducah Donates to SIC Archery Team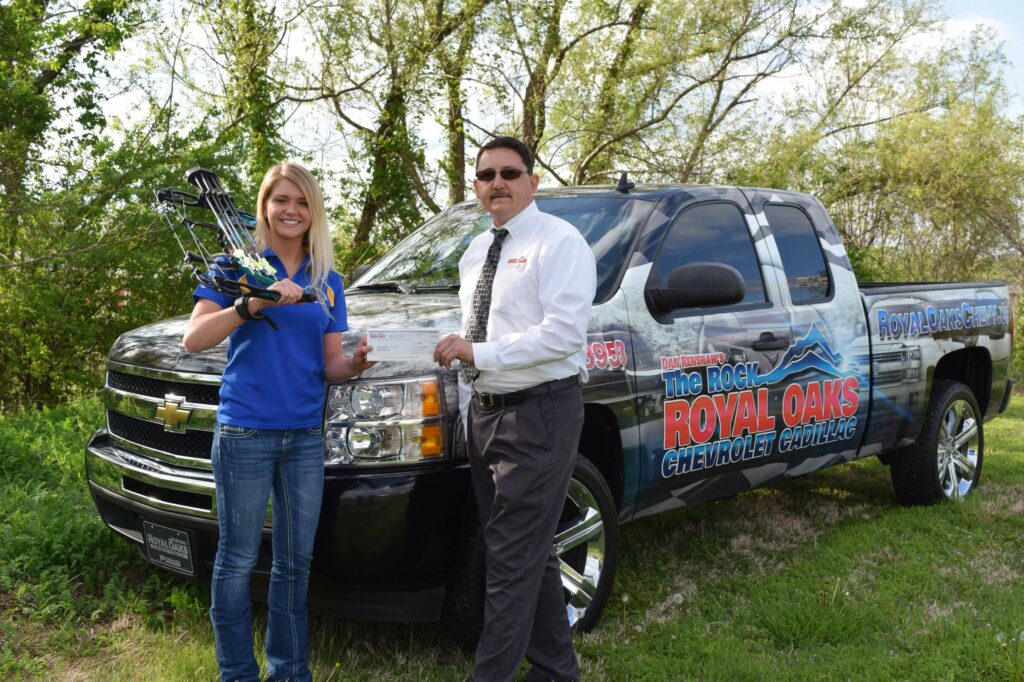 Earlier this year, Royal Oaks Chevrolet Cadillac in Paducah, Kentucky, was recognized by the Southeastern Illinois College Archery Team as the official sponsor of its 2015-16 uniforms.
Team member Alli Armstrong of Elizabethtown, Illinois, accepts a donation of $1,500 from Royal Oaks representative Rich Reasner to purchase team jerseys and caps for the upcoming US Collegiate Archery (USCA) season.
In just three years, Southeastern Illinois College has won eight national championships and claimed 12 All-Americans in 3D archery while competing against such Division I giants as Michigan State University, Penn State, University of Missouri, Purdue, and University of Wisconsin.
According to SIC archery coach Archie Blair, Royal Oaks' support is critical to the team's success, and he is proud of the partnership between the college and Royal Oaks.
"Given the limited resources of small community colleges across the country, it takes the generosity of businesses like Royal Oaks to build a program capable of competing on the big stage in collegiate archery. Strict uniform specifications are required to compete in USCA events and come with some degree of expense. This donation gives us the resources necessary to comply with those requirements," Blair said.
###