Hardin County Students Earn SIC Ambassador Scholarships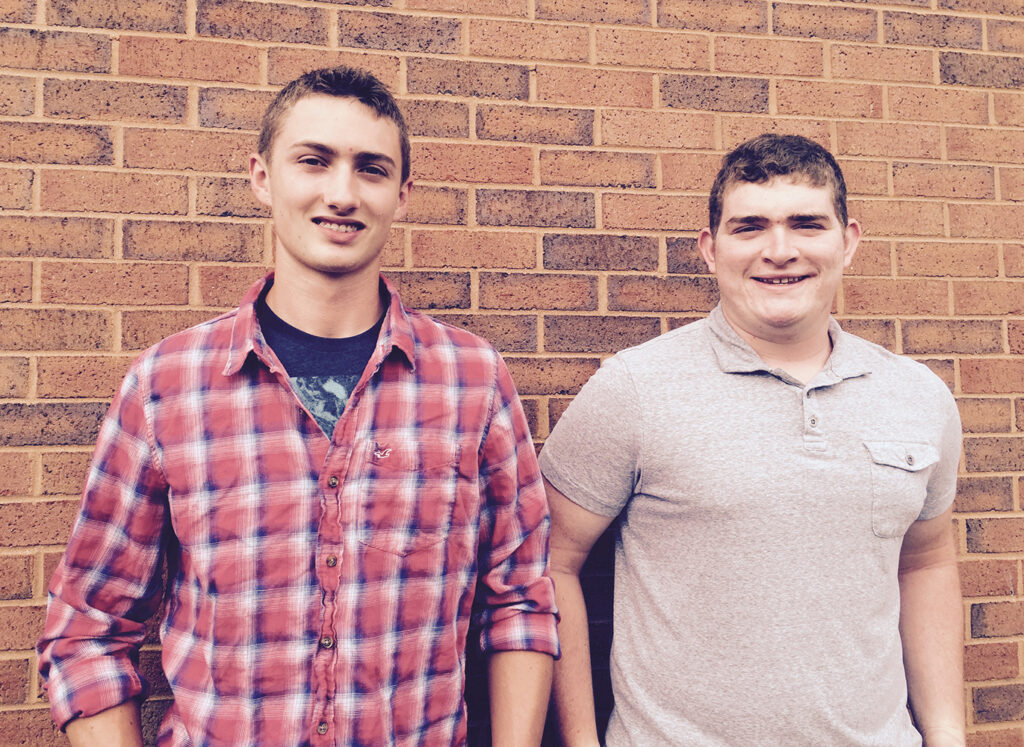 Friends and classmates, B.J. Austin and Tanner Dutton, who recently graduated from Hardin County High School are two of this year's 10 recipients of the Southeastern Illinois College Ambassador Scholarships.
Similar to an Athletic Scholarship, in which the students are expected to attend practices and play on a team, students who receive an Ambassador Scholarship are a team of school representatives who act as liaisons between the College, the community, and prospective and current students. Ten Student Ambassador Scholarships are allocated yearly, with the objective of awarding at least one from each high school in the college district. Ambassadors give campus tours, help host a variety of on-campus events and participate in numerous community events.
"We are very pleased to have these two representing the college", said Kellye Whitler, Events Coordinator at SIC. "Our first big event will be the annual Back to School Bash under the big tent with a live band and free food. Campus clubs and organizations will have booths and the purpose of this event is for students to learn about those clubs and organizations."
B.J. is the son of Joe and Sharon Austin of Elizabethtown, Illinois, and plans to attend SIC to complete coursework to transfer to a college or university for a degree in Physical Therapy. Tanner is the son of Tommy and Lisa Dutton of Rosiclare, Illinois, and is attending Southeastern to complete coursework to transfer to a college or university for a degree in Business Administration.
###