SIC Secures State Art Exhibit: Junior Duck Stamp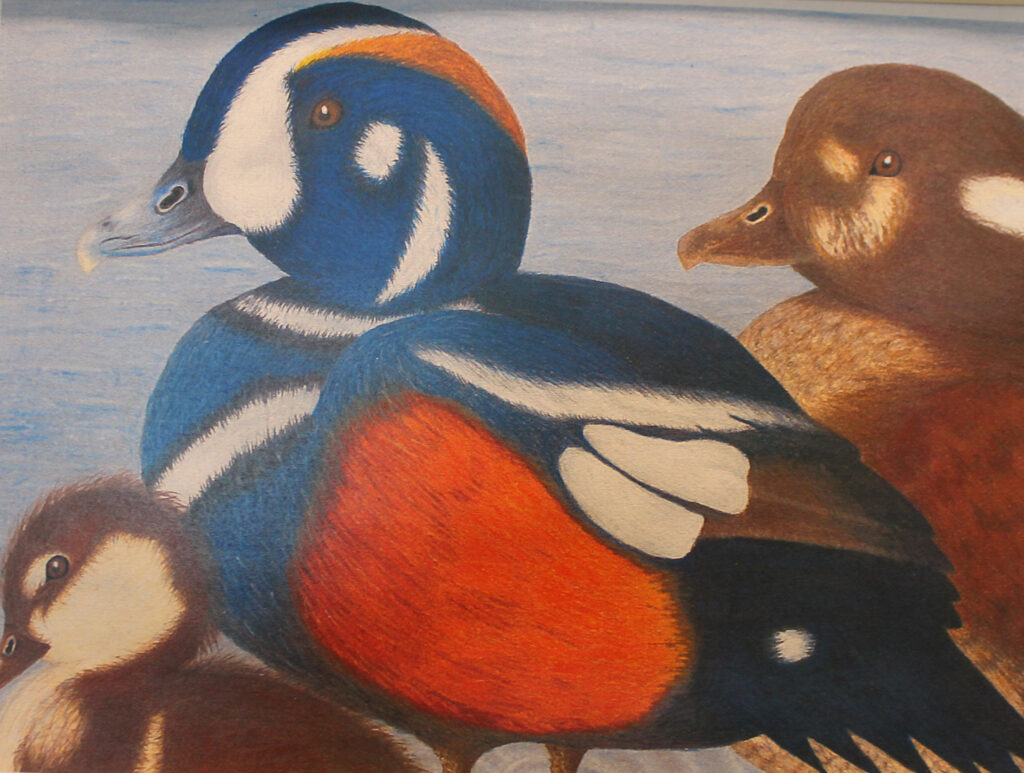 Now through the end of August, the national Junior Duck Stamp Illinois Exhibit will be on Display in Southeastern Illinois College's George T. Dennis Visual & Performing Arts Center Art Gallery.
The exhibit is a compilation nearly 100 waterfowl artist submissions by Illinois students from kindergarten through twelfth grades provided by the Federal Duck Stamp Office.
According to the U.S. Fish & Wildlife Service website, the winning artwork from this national contest serves as the design for the Junior Duck Stamp, which the organization produces annually. More than 24,000 students from all 50 states entered this year.
The contest began in 1993 and the $5 stamps have become collectors' items through the years. According to the website, "one hundred percent of the revenue from the sale of the Junior Duck stamps goes to support recognition and environmental education activities for students who participate in the program."
"We are excited to have a state traveling art exhibit stop in our own gallery!" said Sara Deneal, SIC Art Instructor. "It gives our students and community a chance to see the work of young artists from all around the state, and it fit in so well this year with the children's summer musical about the Ugly Duckling."
Summer art gallery hours are Monday-Thursday, 8:30 a.m.-4:30 p.m., with special showings during the Junior Falcon Productions' Musical Honk on July 24-25 at 7 p.m., and July 26 at 2 p.m. For more information about either event, contact Kellye Whitler at 618-841-4649.
Students interested in entering the 2016 Junior Duck Stamp Contest or those who wish to purchase this year's stamp can learn more at www.fws.gov/birds.
###