SIC Alumnus Shares Exciting Career with Nursing Students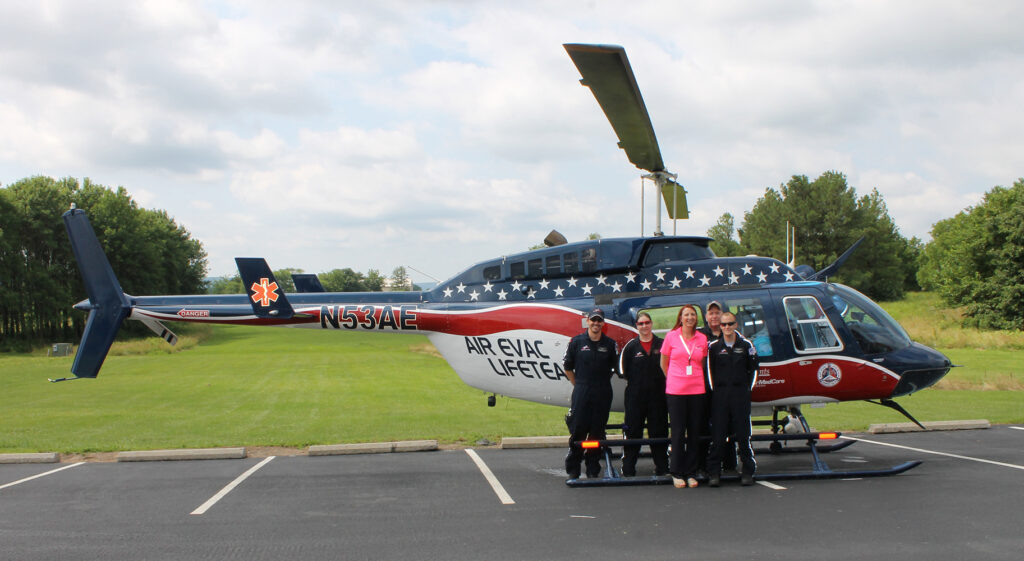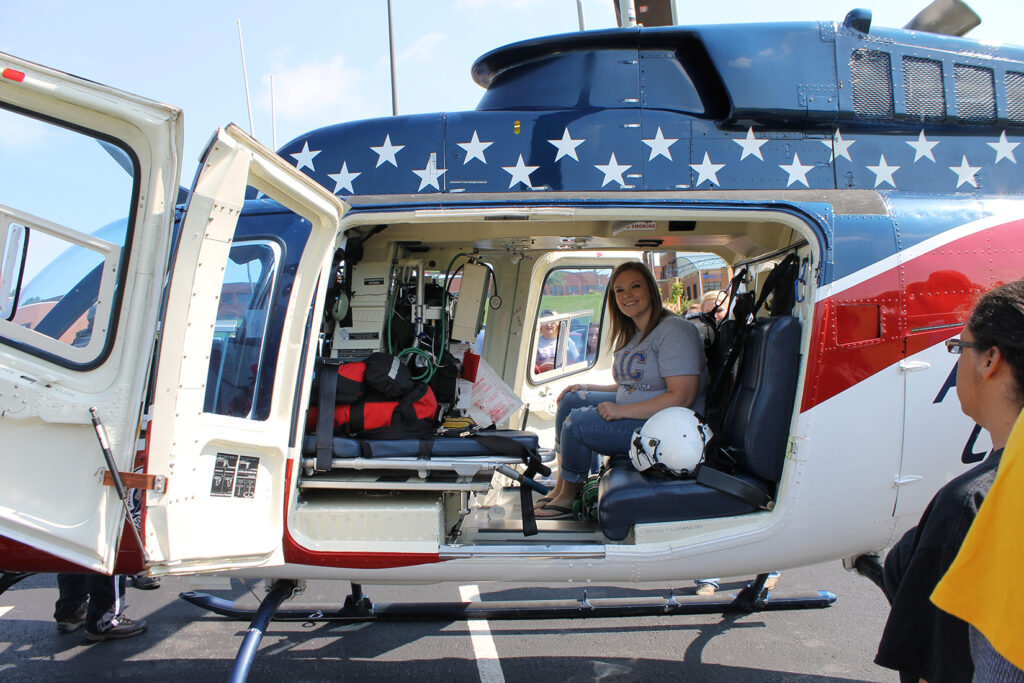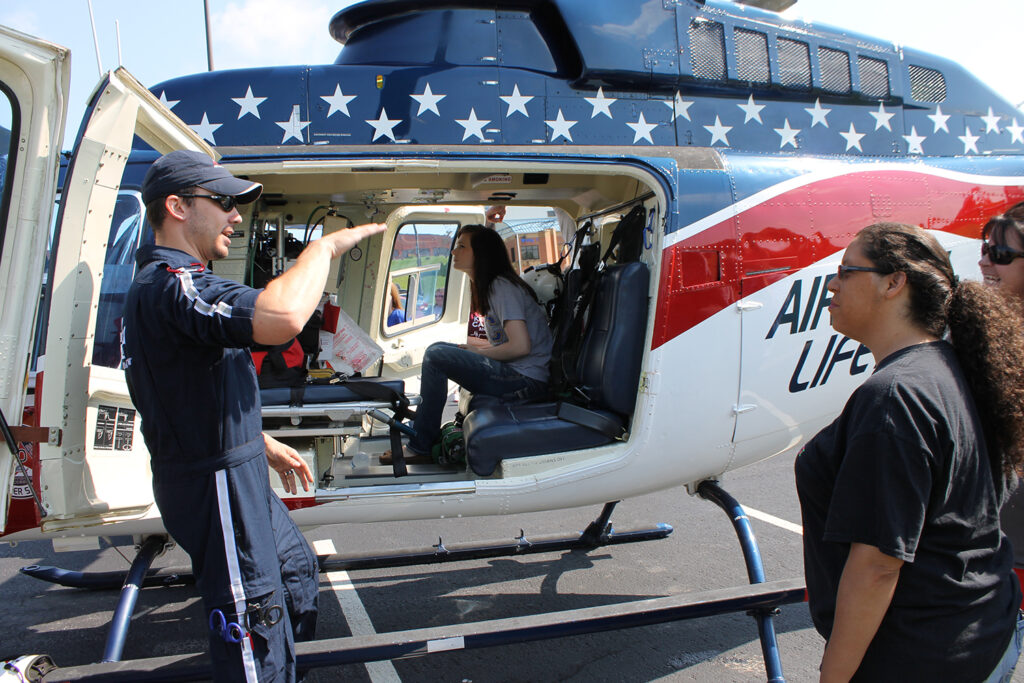 Nursing students at Southeastern Illinois College got to see firsthand how exciting and challenging the life of a flight nurse can be.
Nicholas Shockley, native of Rosiclare and a 2011 graduate of SIC's Nursing Program spoke with current Nursing students about being a flight nurse with Air Evac Lifeteam, and brought with him an Air Evac Helicopter and medical flight crew.
"Air Evac Lifeteam is the nation's largest independently owned and operated air ambulance service, and its crews provide on-the-scene medical care, rapid medical transport, and transfers between medical facilities. An Air Evac Lifeteam crew, which includes a registered nurse, paramedic and pilot, is on call at each base 24 hours a day, seven days a week," according to the Air Evac Lifeteam website.
Based out of Marion, Shockley explained that there was never a "typical" day in this line of work, as every day brings different challenges.
"To do this job, you have to love all aspects of nursing – obstetrics to geriatrics, you will see it all," said Shockley.
Students got to tour the Bell 206 Long Ranger helicopter and even sit inside to get a feel for the space they could potentially be working in, if interested in a career as a flight nurse.
Shockley explained that the flight nurse and flight paramedic can do anything in the helicopter that can be done in a traditional emergency room or intensive care unit, including starting IV's, monitoring and CPR, amongst other processes.
Heather Morse, Air Evac Lifeteam program director and a 1992 graduate of SIC says that she enjoys watching the crews, and that they are all truly like a family.
"The crews are all very passionate about what they do," said Morse. "Without them rural America may not be able to receive the medical attention that they need."
SIC director of nursing, Amy Murphy, spoke very highly of Shockley.
"One of my early memories of Nicholas is his stating a desire to become a flight nurse and complete his Bachelor of Science in Nursing," said Murphy. "He was always so studious and motivated. He was also known to participate in a few hijinks and create a few laughs. His clinical instructors had nothing but positive things to say of him, of his knowledge, his careful attention to detail and kindness to the patients in his care. I am so proud of Nicholas. He provides a wonderful example of SIC's ADN graduates. I'm sure he will continue to progress and excel throughout his career."
Shockley attributes his success to the Nursing Program and instructors at SIC.
"The nursing instructors were very helpful and it was obvious that they all really cared and wanted everyone to succeed," said Shockley. "They gave me the knowledge, confidence, and courage I needed to pass my nursing boards and successfully work as a competent nurse. Thanks to the great instructors and nursing program at SIC, I was able to achieve my goal of becoming a flight nurse with Air Evac Lifeteam."
The Southeastern Illinois College nursing program began in 1955 with a class of 13 students in what is now Harrisburg High School. It was the only program of its kind in Illinois, south of St. Louis, at that time. Since then, it has grown to approximately 100 students each year and includes online and traditional classes, as well as full- and part-time options. For more information on nursing, contact Amy Murphy, director of nursing, at 618-252-5400, ext. 2330 or nursing@sic.edu, or visit www.sic.edu/nursing.
###