SIC Shotgun Team Takes Second Place in National College Championships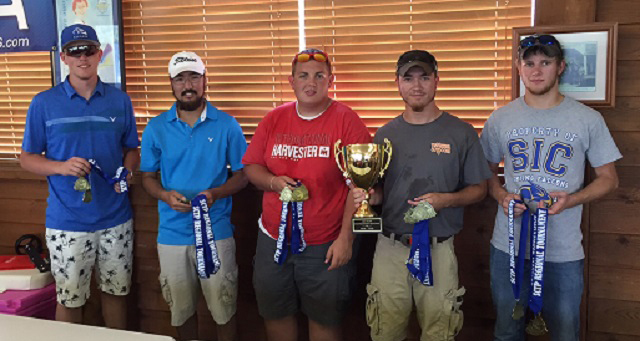 Southeastern Illinois College's nationally ranked shotgun team competed in the 2015 Scholastic Clay Target Program's (SCTP) National College Team Championships held at Cardinal Shooting Center and Black Wing Shooting Centers in Marengo, Ohio, Oct. 30 – Nov. 1.
Coached by Bruce Hering, the SIC Falcons won the SCTP Collegiate Division III Runner Up National Championship in High Overall Average (HOA). More than 200 college athletes representing 18 teams from 13 states competed in the tournament in three different divisions.
"The team performed well given the weather, which was rather taxing the first and second day. Wind was a real factor," said Hering. "I am quite proud of how we did."
In team events in Division III, SIC won silver in Sporting Clays; silver in 5-Stand; bronze in Skeet; and bronze in Trap.
Southeastern competed as a Division III school against Purdue, Eastern Kentucky University, University of Alabama, Hillsdale College in Michigan, Roane State College in Tennessee, University of Wisconsin; Platteville, and Concordia University in Nebraska.
A cake reception will be held in the SIC Shotgun Team's honor on Dec. 2 at 12:30 in the Harry L. Crisp Conference Center Cafeteria at SIC's Harrisburg campus.
###