MIG Wins Outstanding Small Delegation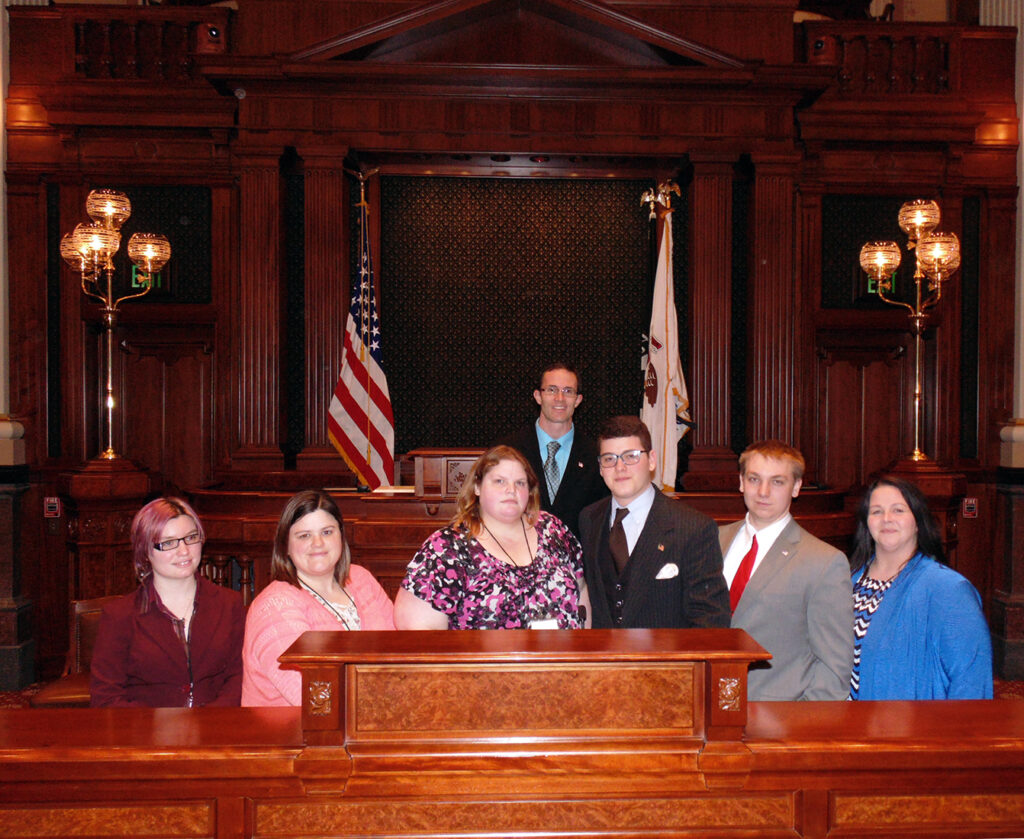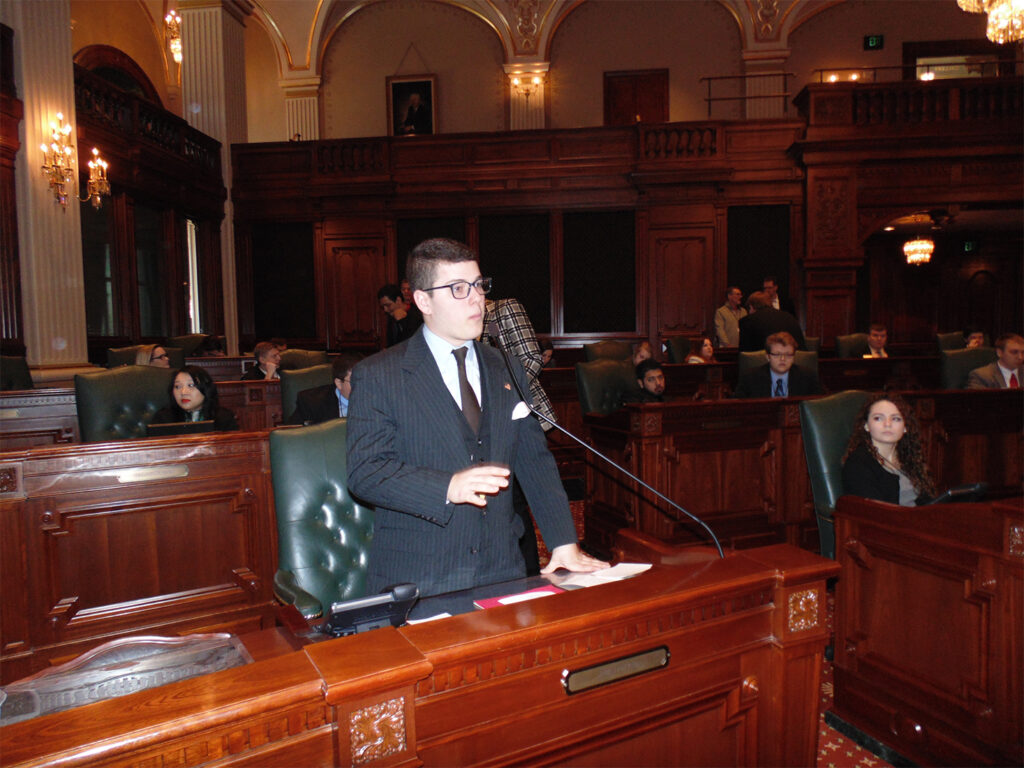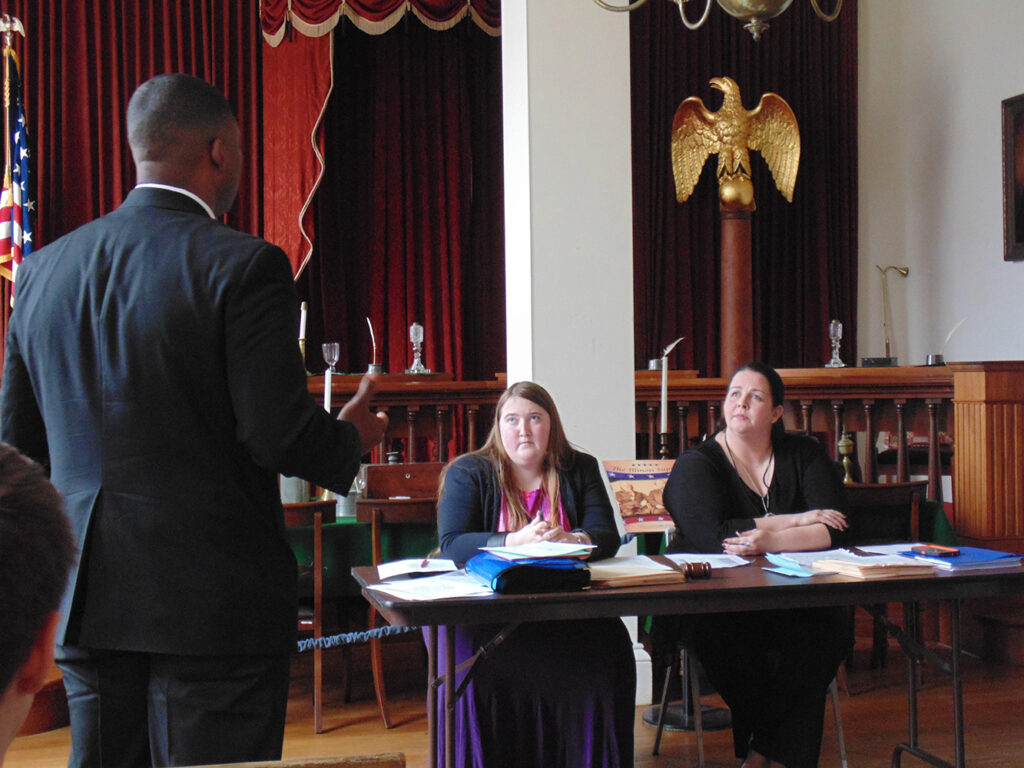 The news from Springfield has not changed much in the last year. The budget standoff between legislative leaders has continued. So too has Southeastern Illinois College's dominance of the Model Illinois Government (MIG) legislative competition at the state Capitol.
SIC clinched its record third consecutive MIG championship on Sunday, Feb. 28, marking its first three-peat in school history when it was named Outstanding Small Delegation at the simulation.
"MIG has been around for almost forty years," said SIC political science instructor and advisor Matt Lees. "It is one of the oldest and most prestigious intercollegiate competitions in the country. This is the first three-peat I have seen in my 15 years as advisor."
During competition, students have the opportunity to debate bills in the actual House and Senate chambers in Springfield. This year, more than 300 students competed from 21 colleges and universities across the state.
Southeastern Illinois College led all small schools in total points, leadership positions, and major awards.
"What is particularly impressive is that not only is SIC the smallest school in terms of enrollment at the simulation, but the team is the third smallest in number of competitors," said Lees. "To score ten points with just six students is truly impressive."
Returning delegates on the SIC team include Jenny Pruitt of Broughton and Dana Hooven of Harrisburg. First-year delegates are Ryan Dennison of Harrisburg, James Eversole of Norris City, Stephanie Johns of Omaha, and Tracy Stokich of Galatia.
Pruitt served as head delegate and lobbyist and won the Robert Kent Award for Outstanding Lobbyist. As a returning team member, Pruitt has won a total of three major awards during state competition, making her the most awarded delegate in SIC team history.
Hooven was selected as a committee chair and later won the David Hunt Award for Outstanding House Committee Chair.
In acquiring two positions and one award, she acquired three composite points leading the entire simulation in individual points and tied a school record. She also crafted her own original legislation, and successfully guided it from committee all the way to the governor's desk.
Eversole was elected House Minority Leader, making him the first freshman in school history to secure a central floor leadership position. He also won the Outstanding First Year Delegate Award and was a finalist for the Donna Lennon Award for Outstanding Member of the House.
"There is no other club or organization I have been affiliated with that I value as much as my experience with MIG," said Eversole.
Delegates securing committee whip positions included Dennison, Johns, and Stokich. Hooven and Stokich were additionally elected as floor whips. Stokich was also a finalist for the Outstanding Person in a Committee Award.
When asked about her experience at the competition, Johns said, "It is always good to see other young people like myself that are interested and informed in state politics."
In other exciting news for SIC, former team member, Jose Durbin, now a member of the Eastern Illinois University MIG team was elected governor at the simulation.
"I couldn't be any more happy for Jose," said Lees. "It is always a joy to see former students go on to accomplish great things."
###