SIC Business Club Members Participate in State Leadership Conference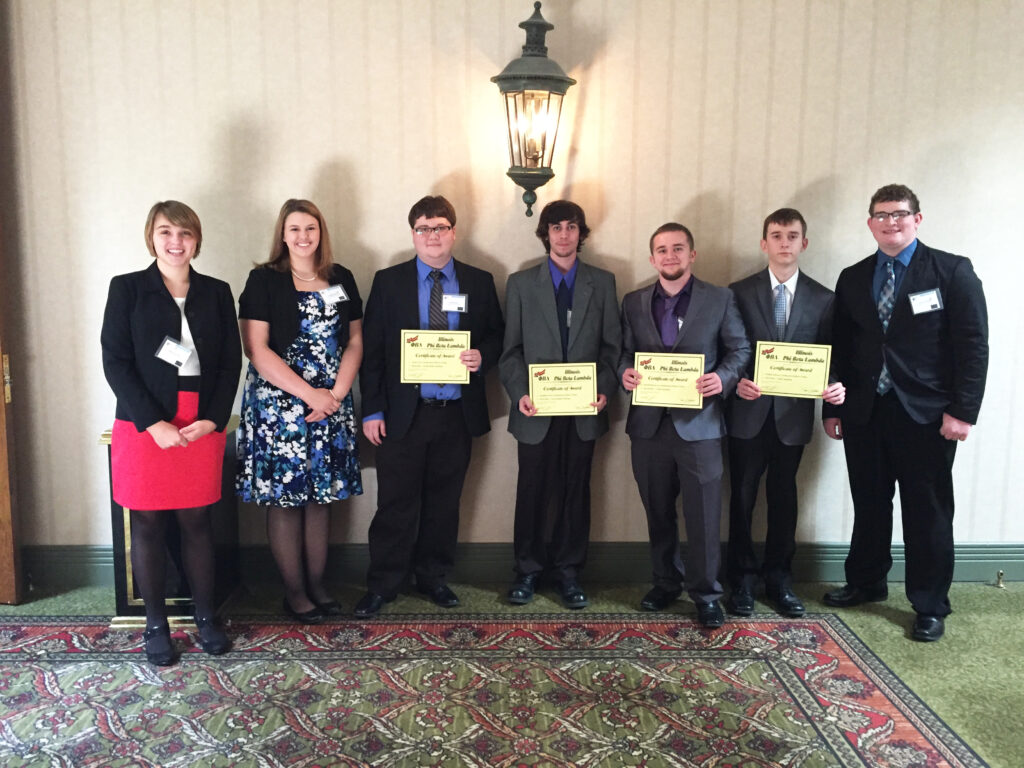 After a five year hiatus, Southeastern Illinois College business club students had an opportunity to show off their expertise during the State Leadership Conference earlier this month.
Nine Illinois schools participated this year, with two of them being teams from local community colleges. Southeastern had a team of nine, each competing in up to five events, only three of which could be performance or interview events. The over 50 events at the competition included testing events, such as contemporary sports issues, macroeconomics, microeconomics, project management and sports management & marketing; production and objective test events such as, business communication, computer applications and cost accounting; job interviews, impromptu speaking, public speaking and social media campaign, amongst others.
Two SIC students placed in the public speaking event. Earning second place in the state and advancing to the National Leadership Conference is Mitchell Masterson of Carmi, while third went to William Johnson of Eldorado.
A team of three placed third in the state for the social media challenge. These students, Austin Cisco of Broughton, Tanner Dutton of Rosiclare and Jonathan Fricks of Raleigh put together faux Facebook, Twitter and Instagram accounts for the college and have a presentation at the conference.
"The State Leadership Conference was a great way for SIC students to compete against other colleges in Illinois," said Kelsie Bond, SIC business instructor. "SIC students also had the opportunity to attend workshops, listen to guest speakers, and connect with other members. I'm very proud of all nine students and all the hard work they put in."
The 51st annual State Leadership Conference for Illinois Phi Beta Lambda members, the collegiate division of Future Business Leaders of America (FBLA), was held at the Keller Convention Center in Effingham and is the first level of the national competition program. Those taking first and second place during this event advance to the National Leadership Conference June 24-27 in Atlanta.
For further information on SIC's business program contact Kelsie Bond at 618-252-5400 ext. 2322 or at kelsie.bond@sic.edu.
###