Senator-Elect Shows Early Interest in Higher Ed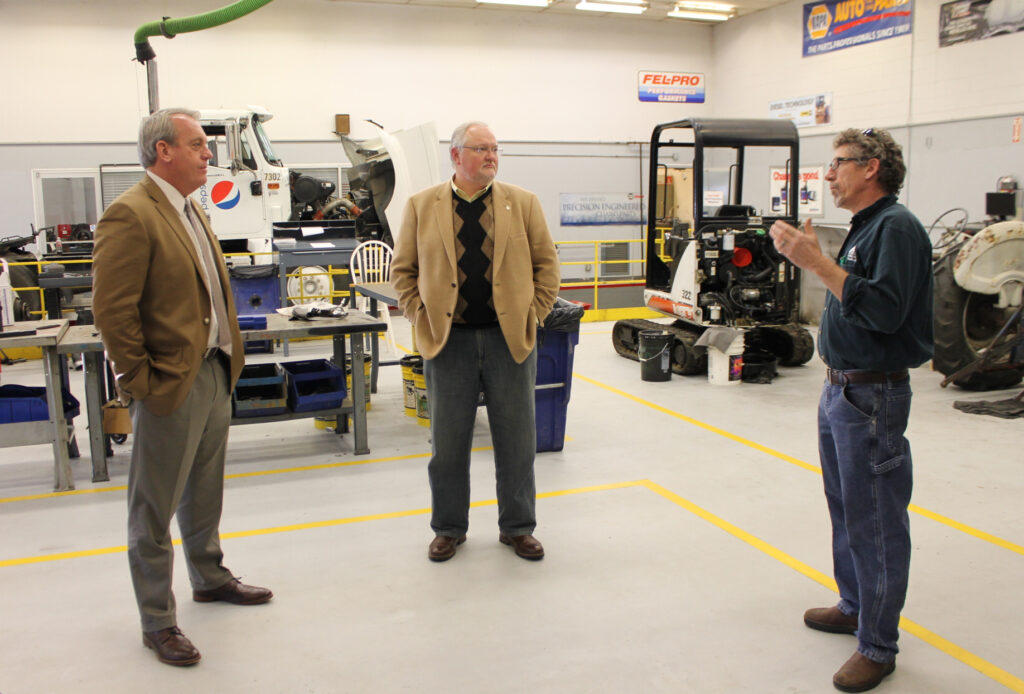 Senator-Elect Dale Fowler visited the Southeastern Illinois College Harrisburg campus on Monday, Nov. 21, to learn more about the college, its programs and its students' needs. After meeting with faculty and administrators, he was given a tour of campus, visiting the Diesel Technology classroom space, as well as the under construction mine simulation facility.
President Jonah Rice, Ph.D., discussed with Senator-Elect Fowler community college finance and the heavy reliance colleges in the southern part of Illinois have on state funding. The two also discussed the importance the college has for the area.
"We look forward to working with Senator-Elect Fowler as he understands SIC and community colleges. He knows the importance of community colleges to the region for crucial training in industry and healthcare, as well as for quality transfer education," said Rice.
The senator-elect, showed interest in the current and future opportunities of students in Southern Illinois, and was impressed by the size of the upcoming mine training facility.
Southeastern Illinois College in Harrisburg with an extension center in Carmi was founded in 1960 and ranks sixth in the state for degree and certificate completion, offering more than 100 degree and certificate programs. At $99 per credit hour, SIC boasts one of the lowest tuition rates in the region, offering online classes, dual credit for local high schools, accelerated courses, night classes and community education opportunities.
With 5,000 full or part-time students per year and more than 250 employees, SIC is a top employer in Southern Illinois. For more information, visit www.sic.edu or call 618-252-5400.
###