Lexi Lane Boutique Flourishes in McLeansboro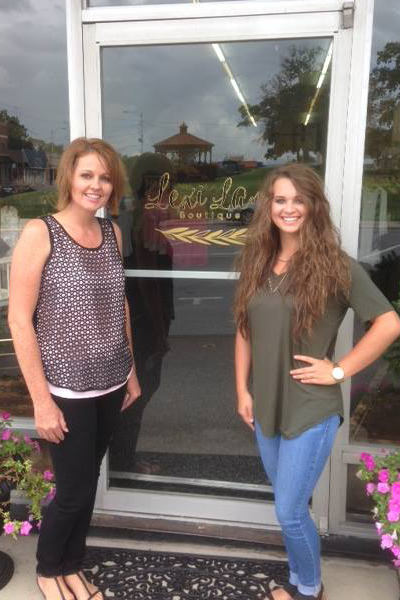 Often, it takes time for a dream to take shape and come to fruition. This can be said of Beth Sandusky's dream of opening a women's clothing boutique in her hometown of McLeansboro. In 2013, Sandusky visited the Workforce & Small Business Development Center (WISBDC) at Southeastern Illinois College to start working on the boutique. However, with a busy schedule Sandusky had to wait a few more years before the idea could fully take shape.
In early 2016, Sandusky reached out to the WISBDC once again to start the process of building her business. The WISBDC helped her with researching business trends, financial analysis, traffic data and developing a solid business plan to open the boutique. With this, Lexi Lane Boutique was born and has thrived since August 5, 2016.
"The WISBDC was such a big help and asset while trying to get my business up and going," said Sandusky. "They go above and beyond to help, answer questions, or anything needed for your business."
Lexi Lane Boutique provides modern women's fashion and accessories and carries sizes from small to 3XL along with new and repurposed home décor.
The boutique is located at 109 E. Main St. in McLeansboro. For more information on Lexi Lane Boutique call 618-643-7121, or visit www.facebook.com/bsndsky.
The WISBDC is designed to assist owners of small businesses or anyone wanting to start a business. Most of the services of the center are free of charge. Call (618) 252-5001 to learn about upcoming events, training opportunities, or assistance with business needs.
###