SIC Nursing Programs Ranked No. 1 in the State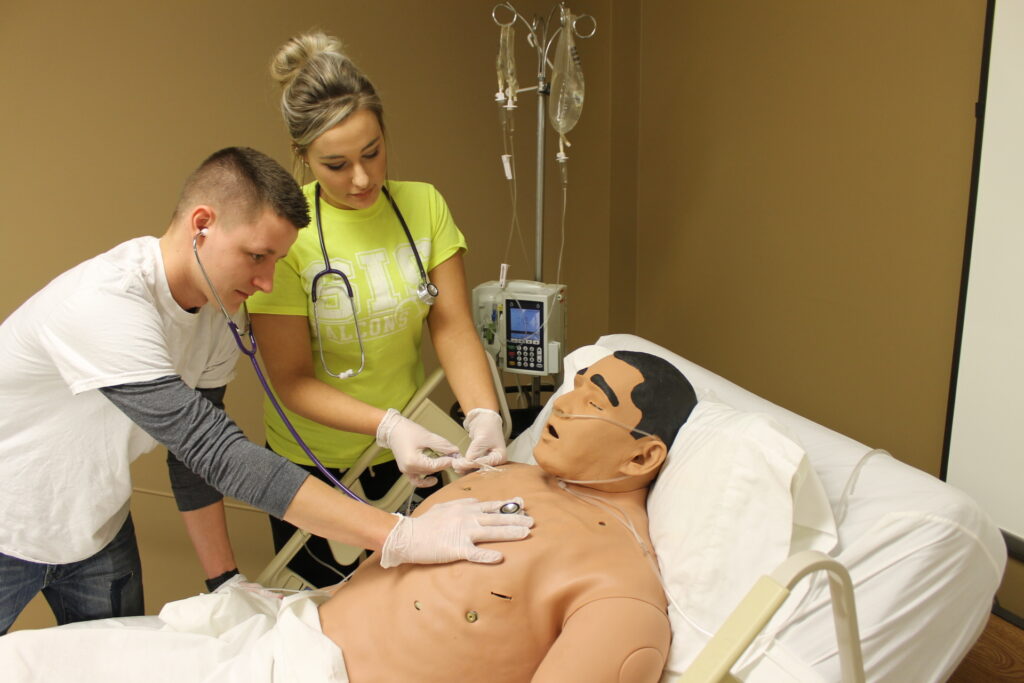 Southeastern Illinois College's Nursing programs have earned a solid reputation over the years as quality programs – rigorous, but with caring instructors to help guide students to the end goal – a degree and the knowledge to pass the clinical exam. So the latest news among nursing schools came as no surprise – SIC is number one in the state for both the Associate Degree Nursing (ADN) and the Practical Nursing (PN) programs!
Additionally, when compared to Illinois schools offering Bachelor of Science in Nursing (BSN) degrees, SIC graduates ranked number three overall, beating out university programs.
The rankings were done by PracticalNursing.org and RegisteredNursing.org – nursing advocacy organizations built by nurses and other healthcare industry stakeholders to provide free support resources, tools, and information for future nurses.
According to the methodology listed on their websites, the schools were ranked based on pass rates averaged together and weighted by the recency of the exam, for example, exam pass rates in 2015 count more towards overall rankings than scores from 2012. The study included pass rates from 2012 to 2015.
"This award and these rankings are evidence that a great nursing program is because of great people," said Dr. Jonah Rice, SIC President. "Programs are people, programs are not buildings, not extraneous certifications, or hoop jumping. We have great faculty, clinical partners, and tough program standards. We emphasize quality first and foremost over quantity."
SIC graduates have been consistently ranking above state and national averages in recent years, and 2016 is no exception. The official results were released this month by the Illinois Department of Financial and Professional Regulation for the 2016 National Council Licensure Examination (NCLEX). All SIC students taking the exams passed. Only one other ADN program and two BSN programs in Illinois achieved 100 percent pass rates.
The national and state average on the registered nursing test were 85 percent. Licensed practical nursing tests averaged 91 percent in the state of Illinois, with the national average at 84 percent.
"SIC is dedicated to preparing our graduates for safe practice in an entry-level position," said SIC Nursing Director Amy Murphy. "Our nursing students receive a rigorous curriculum with extensive training in delivery of patient care and professional skills."
Illinois and many other states are facing an impending nursing shortage as a result of a larger than usual population needing nursing care from the baby boomer generation and the rapid nursing retirements coming from that same generation. SIC is accepting applicants now through March for the fall semester. To inquire, contact the nursing office at 618-252-5400, ext. 2331 or nursing@sic.edu, or visit www.sic.edu/nursing.
The Southeastern Illinois College nursing program began in 1955 with a class of 13 students in what is now Harrisburg High School. It was the only program of its kind in Illinois, south of St. Louis, at that time. Since then, it has grown to approximately 100 students each year and includes online and traditional classes, as well as full- and part-time options.
###