Broadway and Beyond Performed by SIC Concert Choir April 6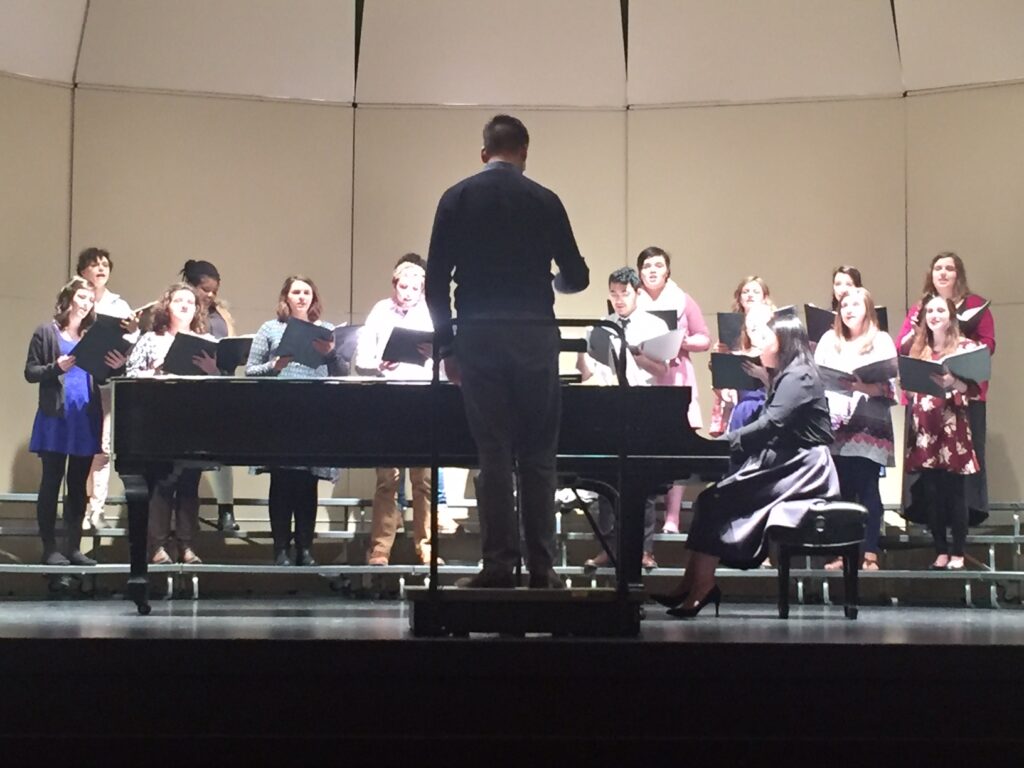 The Southeastern Illinois College Concert Choir's amazing talents will be put on display during their spring concert, Broadway and Beyond on Tuesday, April 6 at 7 p.m. in the George T. Dennis Visual and Performing Arts Center Theatre Lobby.
The concert will feature two operatic choruses, a medley of selections from The Phantom of the Opera, and two pieces from the musical, Rent which is based on the famous Puccini opera, La Boheme.
"I wish to take our listeners beyond the well-known musical theatre world and expose them to the genres of opera and operetta that helped to shape our modern music theatre scene," said SIC music instructor, Cory Garmane.  "I hope that these selections will expose our listeners to new possibilities and maybe pique their interest into the music that has shaped our current world."
Southeastern's Concert Choir currently has 17 members and is seeking more SIC students for the fall semester. The choir rehearses on Thursday's from 3-4:50 p.m.
"The students have been working extremely hard, and they never complain," said Garmane. "They are each assigned a small group and they work outside of rehearsal to learn the pieces featured on our concert.   I have been given a wonderful group of hard working, dependable, and talented students and they make me proud in so many ways!  I love what I do, and I love each and every one of them."
Admission to the concert is free. For further information on the Broadway and Beyond concert, or becoming a choir member contact Cory Garmane at 618-252-5400 ext. 2235 or cory.garmane@sic.edu.
###