Daddy/Daughter Hair School a Success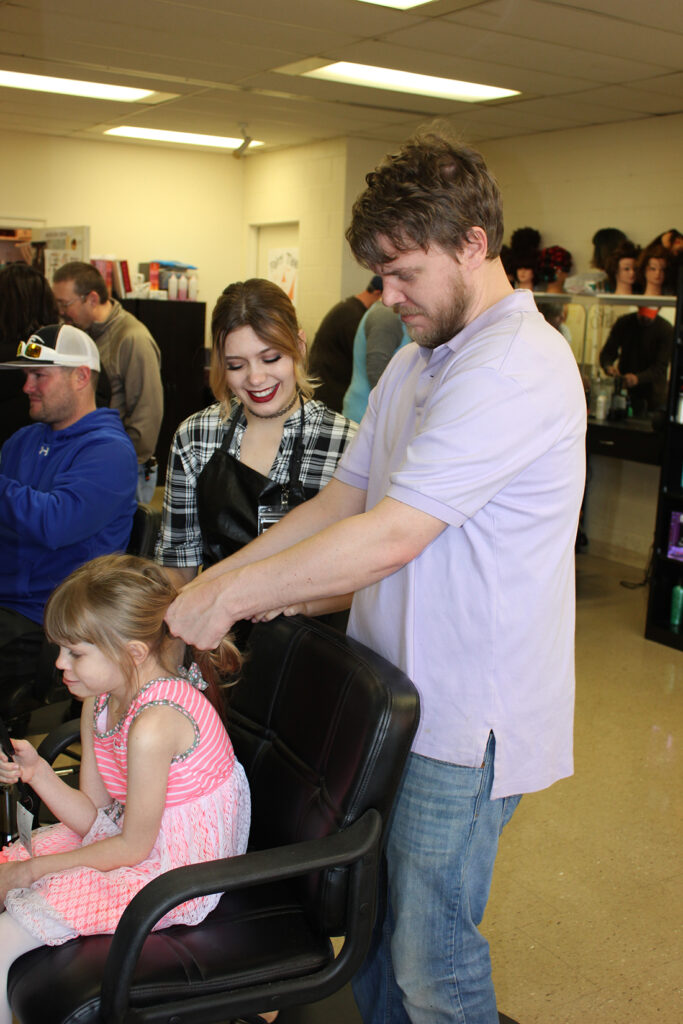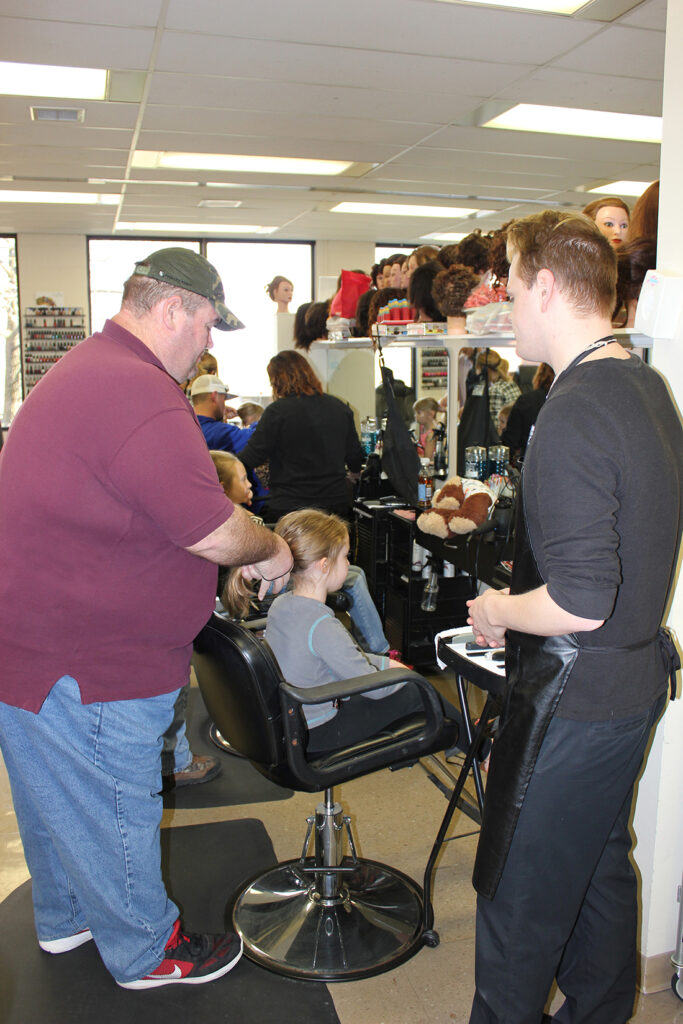 Southeastern Illinois College's Cosmetology Program held their first Daddy/Daughter Hair School on Saturday, April 1.
From 9-11 a.m., daddies were taught how to do simple up-dos and braids among other fun hairstyles for their daughters. There was also a reception with a hair bow making station.
"The Daddy/Daughter Hair School was a great success and we are hoping to continue this event annually," said SIC cosmetology instructor, Renee Boots. "We teach our students that no matter where they are working it is ultimately the community who will support them and their business and that giving back is important."
This event was free to the public. For more information about the SIC cosmetology program or for the Cosmetology Clinic hours, visit www.sic.edu/cosmetology or call 252-5400 ext. 2213.