SIC Names Two Distinguished Alumni for 2017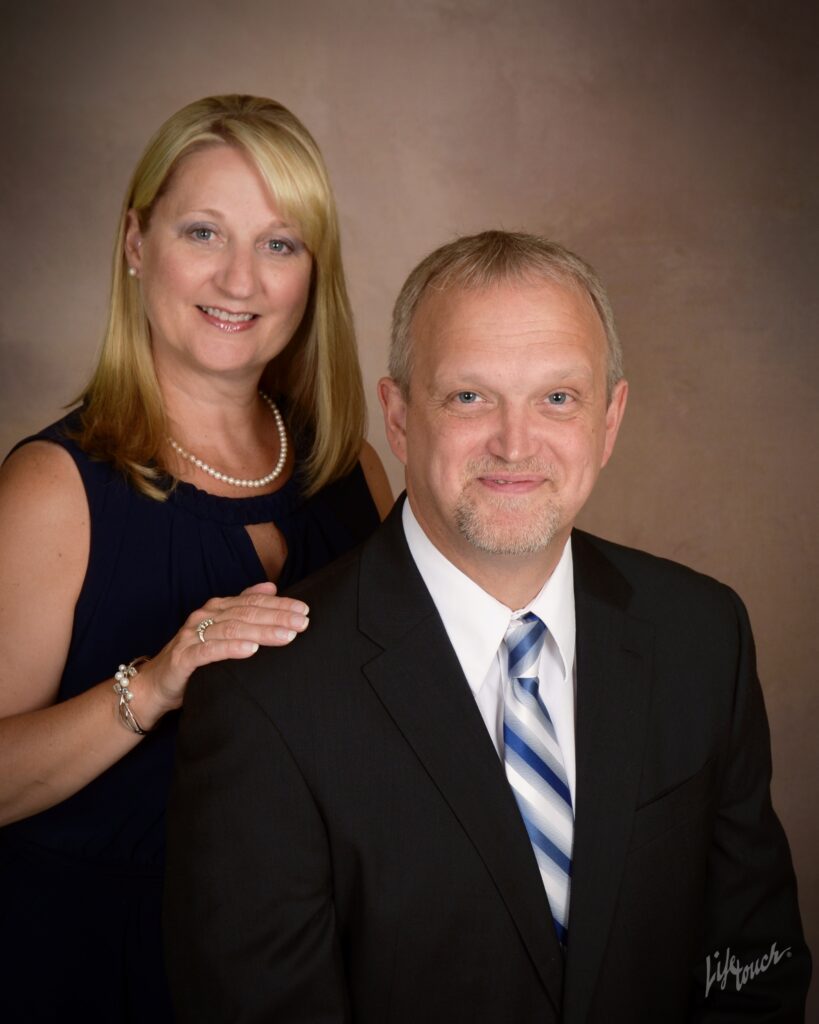 –Rabens to Speak at SIC Commencement on May 12–
For the first time, Southeastern Illinois College has named two alumni – a husband-wife duo – for the honored title of Distinguished Alumni.
Dr. Stephen L. Raben and Nancy (Fillingim) Raben have been selected to join SIC's Distinguished Alumni roster, and will give the keynote speech at SIC commencement exercises on Friday, May 12 at 7 p.m.
Originally from Galatia, Dr. Raben graduated from Southeastern's Pre-Med program in 1983, University of Illinois in 1985, and SIU Medical School in 1990. He is board certified in family medicine, geriatrics, hospice, and palliative medicine; and has committed his entire career to humanitarian service.
He is the Director of Family Hospice in Belleville, Medical Director at Belle Manor Assisted Living Center for special needs adults, and practices at Rural Family Medicine Associates, which he co-owns with medical school classmates. Dr. Raben has previously received the Distinguished Alumni Award from SIU School of Medicine in 2015 and the Faith in the Marketplace Award from The Belleville Catholic Diocese in 2016.
"I remember Steve as an intelligent young man with a likable personality," said retired SIC instructor, Sam Porter.  "The characteristic that I remember as most distinguishable was his motivation. He always put 100 percent into everything he did. As far as I was aware, he never entertained any thought of a profession other than that of a medical doctor. He kept himself focused on his profession throughout his training."
Mrs. Raben, a native of Ridgway, is a past member of Southeastern's prestigious speech team, graduated from SIC in 1985 and from University of Illinois in 1987 with a degree in Mathematics.  She is a beloved fifth through eighth grade mathematics teacher at Holy Childhood School in Mascoutah, where she is also involved with student activities including her very popular eighth grade variety show each year.
Dr. Raben feels his education at SIC prepared him very well for his future education at both the University of Illinois and in medical school.
He is a believer that, "Math is math and science is science whether you are learning at SIC or Harvard. You get out of it what you are willing to put into it."
"In many ways I feel my education was probably better being taught by dedicated professors at SIC than by T.A.'s [teaching assistants] or grad students at a university," Dr. Raben acknowledged.  "Class size was smaller and more one on one. I especially appreciated the excellent foundation in the sciences and math I received from Mr. Porter, Mr. Morgan, and Dr. Schneider."
Mrs. Raben echoed those sentiments, saying she is very proud to be a graduate of SIC and feels blessed to have had extremely talented instructors who cared deeply about their students.
"Mr. Morgan's wonderful ways of explaining complex mathematics only served to increase my love of the subject and further solidify my desire to devote my career toward helping others gain a solid math background on which to build their own dreams.  The ability to receive instruction from full professors within the context of small class sizes gave me a strong academic base and the confidence to succeed at the next level.  I am forever grateful to all the wonderful professors under whom I was privileged to receive such excellent instruction.
"As a member of the speech team, my coaches, Gary Allen and George Dennis, had a great impact on my life that has carried through to this day. They taught me the values of preparation and dedication to a craft in a way that no other class could do," she said.
Gary Allan, retired instructor and speech coach, remembered Nancy from her days on his team. "We had seven kids on the team that year, mostly ladies—and competed at San Antonio, beating out the big schools.  And Nancy — I loved that kid because she was so darn tough.  She had some serious health issues going on during that time and had every reason in the world not to compete, but she didn't let it stop her."
Kim Martin, SIC mathematics instructor said, "Dr. Stephen and Nancy Raben are great role models, presenting a positive impact on their Mascoutah community through their respective careers and other community involvement, and for their strong marriage and commitment to one another, their three sons age 20, 23, and 26, and their family and friends."
###