New Training Facility Will Be Put to the Test at Mine Safety Rescue Event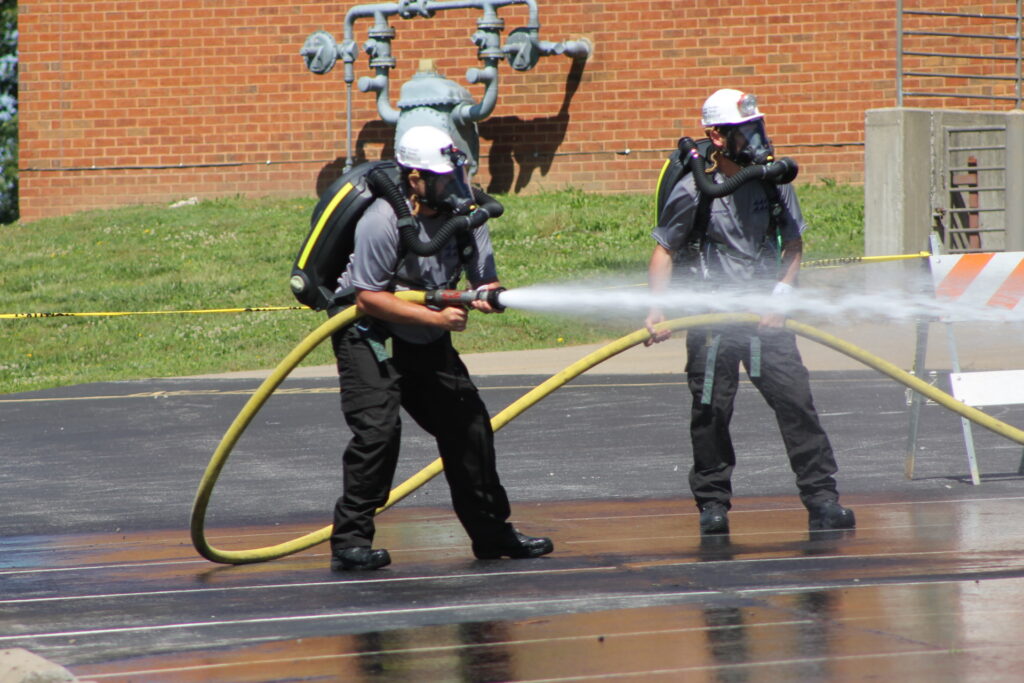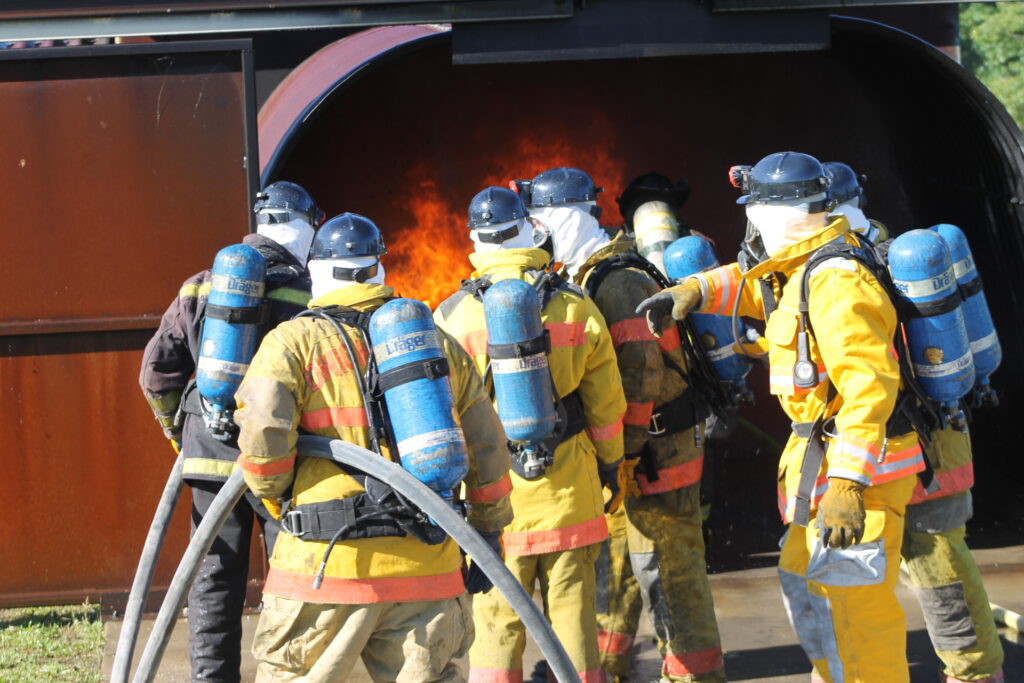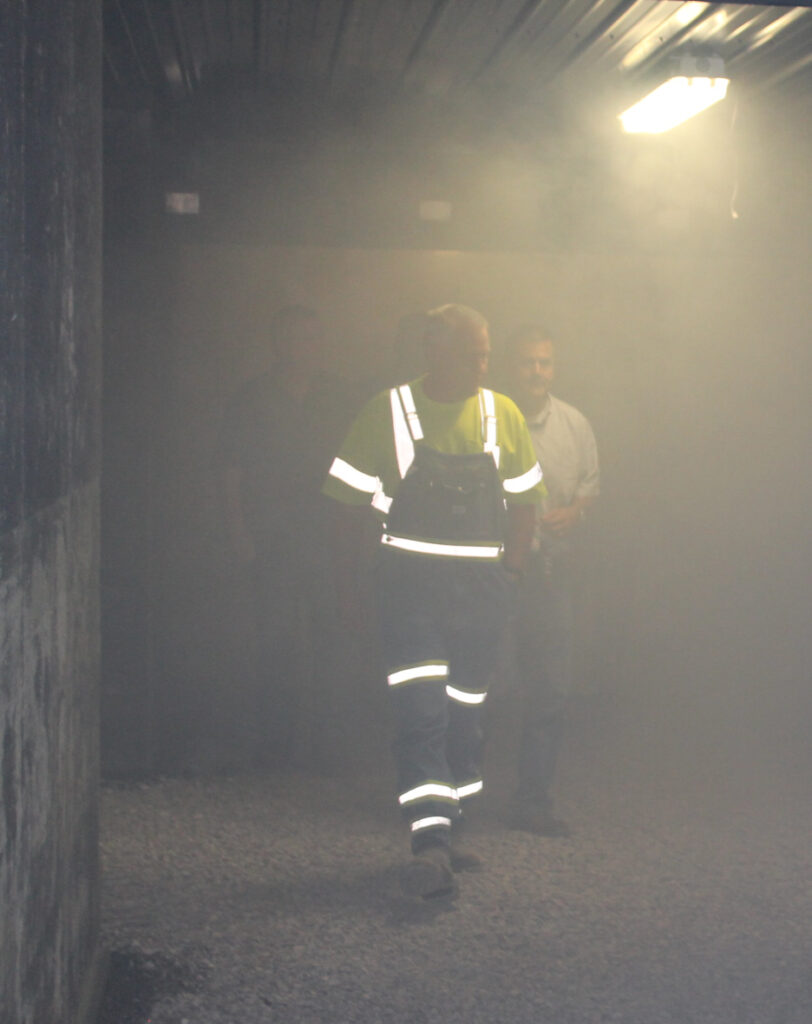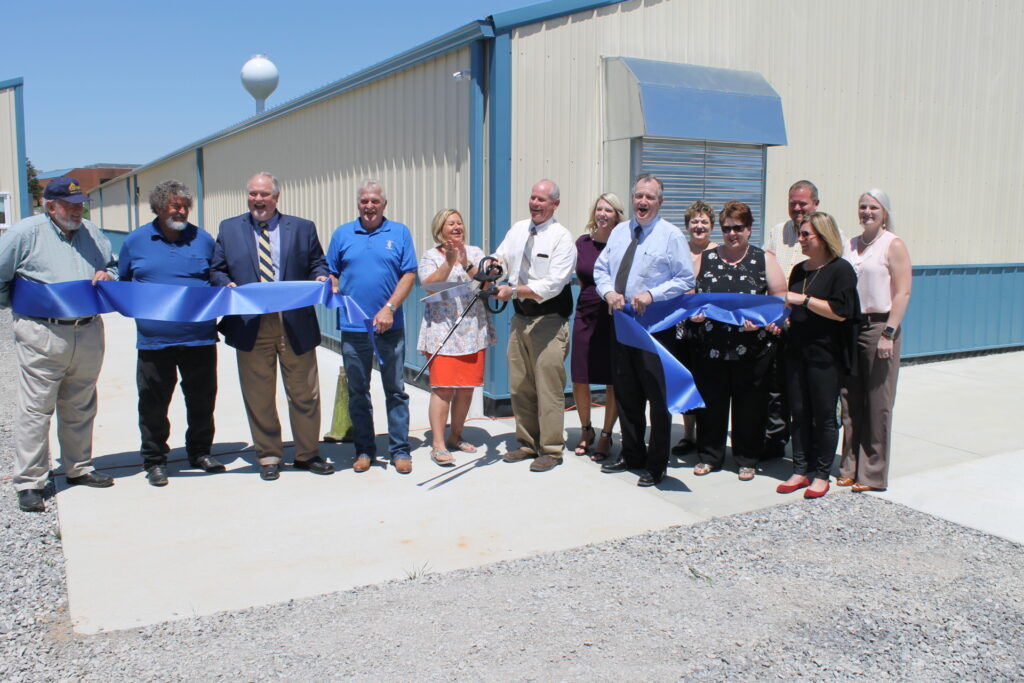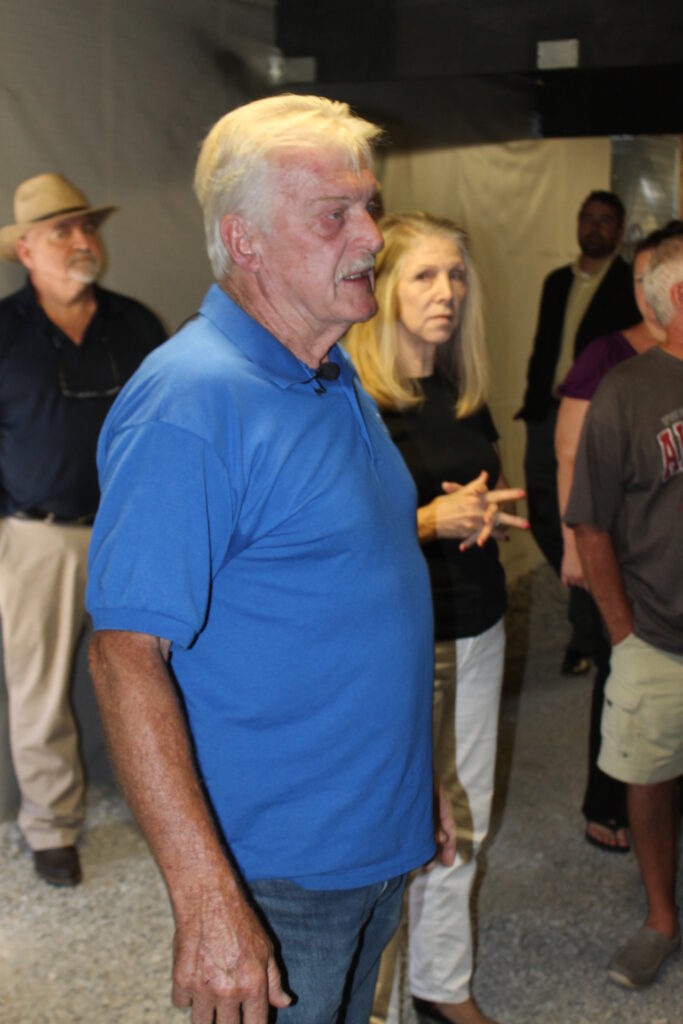 The sixth annual Mine Rescue & Skills Competition is coming to Southeastern Illinois College June 13 and 14, hosted by SIC and partner Illinois Eastern Community Colleges (IECC).
The brand new Mine Simulation Training Facility on SIC's Harrisburg campus will see its first use, making the smoke exercises more realistic to an actual mine emergency situation.  The colleges held the grand opening ceremony on May 31, with tours of the new facility in operational mode complete with theatrical smoke and infrared and thermal imaging cameras.  The smoke can go all the way down to zero visibility, which some of the visitors got a taste of during the tour. However, during actual simulations, the only working lights will be on the helmets of the miners creating up to zero visibility in total darkness.
The initial funding for the facility came from a state investment program meant to help make the coal industry more competitive — a $220,000 Coal Competitiveness Grant from the Illinois Department of Commerce and Economic Development (DCEO).
Terry Bruce, IECC CEO, said at the grand opening event, "Mike Thomas [IECC Dean of Workforce Education] started this a long time ago, and the colleges have worked together to bring in the burn tunnel – one of the few in the nation – and now the simulation facility.  After they didn't get the full amount originally promised to build the facility, each of these college boards approved kicking in $15,000 each to get it done."
In addition, Prairie State Generating Company in Marissa donated for the purchase and installation of the TVs and video cameras throughout the facility for control room monitoring.  According to Diane Russell, IECC Special Projects Coordinator, the simulations can be video recorded for trainers to review with participants after disaster simulations to see where improvements can be made in future scenarios.
The facility will also be made available for training of fire rescue workers and police.
According to SIC President Dr. Jonah Rice, the new facility will greatly compliment the current offerings for mine and fire rescue training at SIC, which are the burn tunnel, outdoor classroom, and smoke house.
"I've often said that the most important thing to come out of a coal mine is a coal miner.  Safety is paramount, and SIC along with IECC take that safety training seriously," said Rice during the May 31 grand opening.  "This new mine training facility with state of the art technology will take our training to new levels, to new goals for safety training in this noble profession and major economic force in our region."
Elected officials could not be present at the grand opening as they were busy fighting for southern Illinois in session in Springfield.  SIC had received confirmation at the time of this article that Sen. Fowler will be present on the first day of competition, June 13 at 7:30 a.m., to speak to the miners and see the new facility in action, barring extended session.
More than 80 coal miners from around the region are expected to compete in a variety of safety and rescue exercises, which features competitions in first aid scenarios, equipment use, burn tower search and rescue, hose management, field search and rescue, and fire suppression.  Trophies will be awarded each day to the top three teams upon completion of the competition.
Rescue teams at area coal mines train at SIC in this variety of skills they hope never to have to use, readying themselves for fires, cave-ins, and various other potential underground disasters.  This event is a chance to put those skills to use, get additional practice and learn from mistakes in a safer, yet competitive environment.
This year's teams competing on Tuesday, June 13 include Foresight Energy White from MaRyan/Patton Mine in Dorchester, Illinois; Gateway North Mine (Peabody Energy) in Coulterville, Illinois; Hamilton County Coal, LLC in Dahlgren, Illinois; Knight Hawk Coal in Cutler, Illinois; and Prairie State Generating Company in Marissa, Illinois.
Competing on Wednesday, June 14 include Foresight Energy Blue from MaRyan Patton Mine in Dorchester, Illinois; Foresight Energy South from Mach-Viking Mine in Macedonia, Illinois; Sunrise Coal Mine Rescue Team from Oaktown, Indiana; and Wildcat Hills Mine in Equality, Illinois.
Officials from Illinois Eastern Community Colleges – which administers all coal mining classes offered at SIC – as well as the Illinois Department of Natural Resources' Office of Mines and Minerals, the Mine Safety and Health Administration, and a large number of volunteers from SIC will all serve together as judges, guides and more to make this a successful event.
The competition runs from approximately 7:30 a.m. – 4 p.m.  Competition rules can be found at www.sic.edu/miningcompetition.  For more information, contact Kimberly Oliver at 618-252-5400, ext. 2360 or Kimberly.oliver@sic.edu.
###