SIC Names Alli Armstrong Head Archery Coach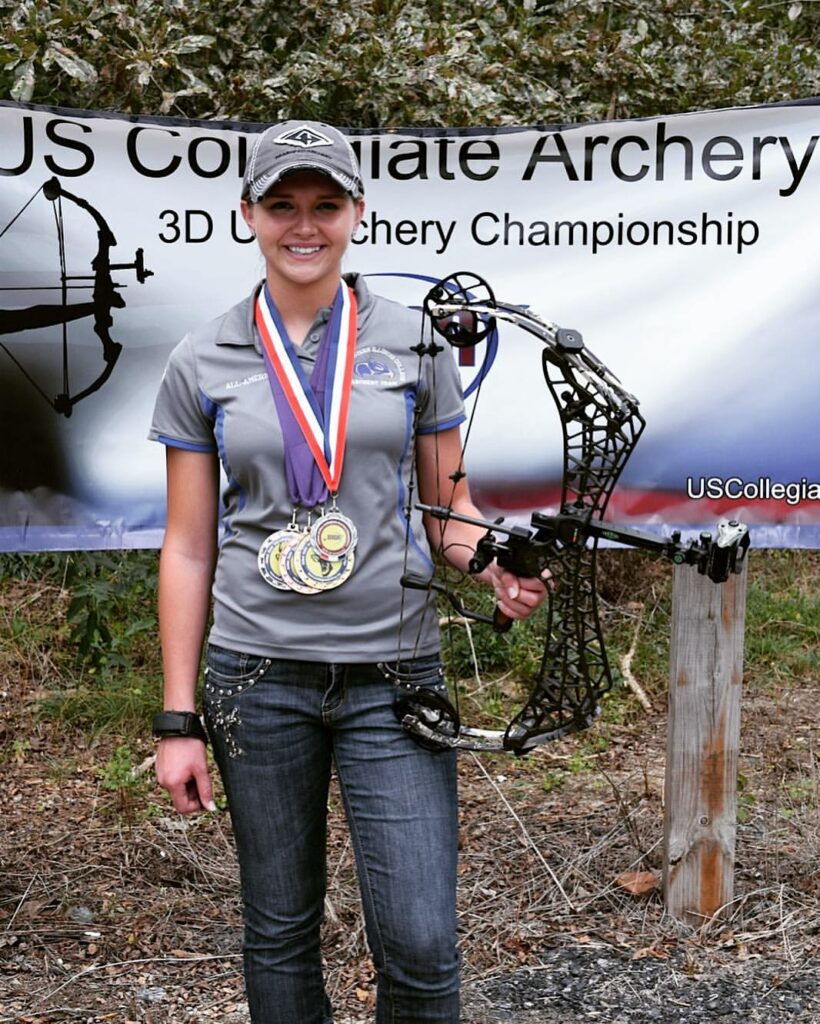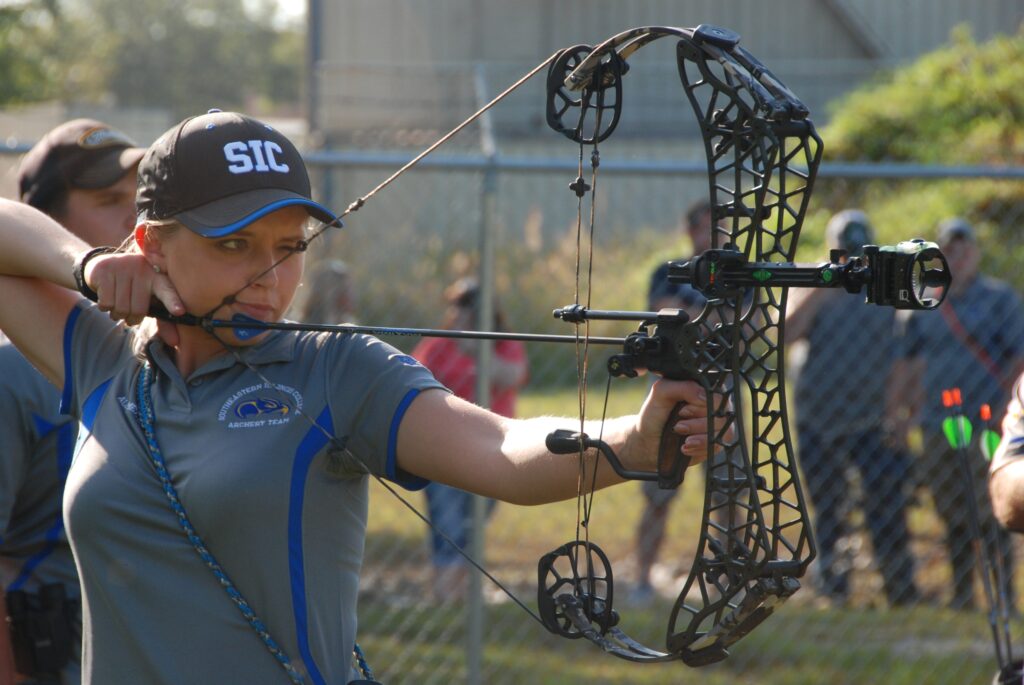 Two time national collegiate champion and academic All-American, Alli Armstrong is now behind the wheel of Southeastern Illinois College's nationally ranked archery team. As head coach of the team, Armstrong takes over from Archie Blair, who led the Archery Falcons through its first five years of competition.
"The college is absolutely thrilled that Alli has agreed to take the leadership role of such an outstanding and nationally recognized program," said Blair, who will continue in an advisory capacity during the transition period.
"She brings to her new role extensive experience not only in competitive collegiate and pro-am archery but also in the outdoor industry," added Blair.
Along with her new coaching position, Armstrong is the lead instructor for the college's outdoor recreation certificate program, which is designed to provide students with the knowledge and skills necessary to lead, plan, and administer outdoor recreation programs in a variety of career areas, including those found in governmental agencies, non-governmental organizations, and outdoor-based businesses.
"Alli is a great addition to the College and Foundation.  She has great business and communication skills which will add to our existing staff on our exciting work in Advancement activities, including outdoor recreation fundraising, as well as work with our national archery team and recreation activities," said President Dr. Jonah Rice.
From 2015- 2017, Armstrong was a member of Southeastern Illinois College's 3D archery team, where she won two gold medals, one silver medal, and one bronze medal in varsity Division I competition. She holds two All-American titles and an Academic All-American title.
She currently is a member of the board of directors of the US Collegiate Archery Association, the governing body of collegiate archery.
"She is a multi-tasker—and that's the type of person we want and need at Southeastern," said Rice.
Armstrong, who will graduate next month from Southern New Hampshire University, comes to SIC with a wealth of experience in archery and the outdoors.
She is the CEO of Grace, Camo, and Lace, an outdoor film and product company based in Elizabethtown, Illinois and has traveled to many states and British Columbia with gun and bow in pursuit of white-tailed deer, black bear, pronghorn, mule deer, elk, and wild turkey, of which she holds two turkey grand slams.
Armstrong is an accomplished outdoor writer with bylines in major magazines, including North American Whitetail, Ohio River Scenic Byway, and Legacy Trails Magazine. She co-authored a book with outdoor legend Brenda Potts, titled Hunting Dream Jobs.
All of her hunts are on film. When not in front of the camera, she is filming others. In addition, Armstrong co-hosted two DVD series, Armstrongs Outdoors and Kids Gone Hunting.
She currently hosts her own television show Grace Camo and Lace, which airs on both the Sportsman Channel and Hunt Channel TV. Along with this, she hosts a segment on North American Whitetail TV.
"Alli will bring a great deal of talent in many venues to our students.  We are glad to have her as a team member," said Rice.
For further information on SIC's Archery Team, contact Alli Armstrong at 618-252-5400 ext. 2104 or at alli.armstrong@sic.edu.
###