Lady Falcons Visit Eldorado Rotary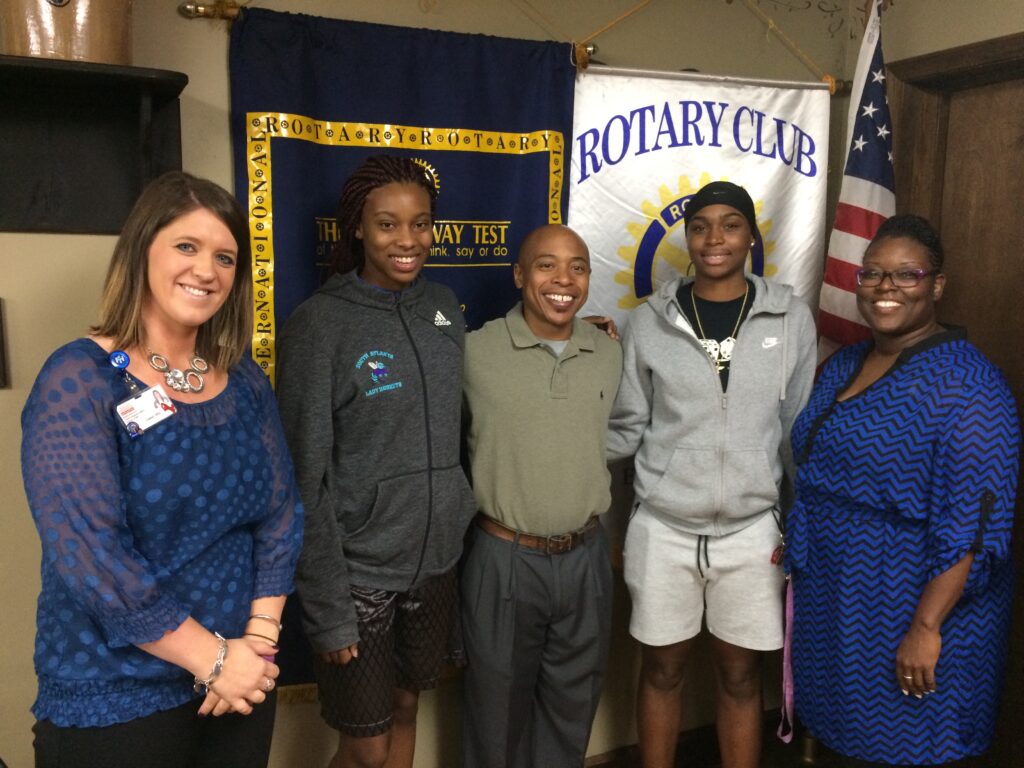 Southeastern Illinois College's Lady Falcon Basketball Head Coach Steve Kenner introduced a couple of his players to the Eldorado Rotary Club on Oct. 3.
The team boasts players from Johnston City, Illinois, Georgia, Florida, Texas, and even two players from Spain.  The team is all new this year, and Kenner said he's looking to connect more with the local community, and that includes future recruiting of more local players. This is his second year of coaching at SIC, and first year as head coach.
"These dynamic athletes are focused on success on and off the court through Empowering Commitment…with a Purpose – commitment to academic achievement, commitment to success on the court, and commitment to serving the Saline County community," said Kenner.
Kenner introduced Jada Harrell, a guard from Atlanta, who expressed interest in business and entrepreneurial enterprises.  He also introduced Keaubree Edwards, a forward from Daytona Beach who plans to study nursing and obstetrics.  The Lady Falcons also mentioned their enjoyment of participating in the Town & Country Days events in Eldorado last month.
The first home game for the Lady Falcons in Deaton Gymnasium is Nov. 8 at 5:30 p.m. against Lindenwood.
Pictured (l-r) are Rotary President Caleigh Bruce; Harrell; Coach Kenner; Edwards; and Assistant Coach, Lolita Mack.  SIC game schedules can be found at www.sic.edu/athletics.
Eldorado Rotary meets every Tuesday at noon at Dad's Bar-B-Q in Eldorado, and can be found on Facebook at www.facebook.com/eldorado.rotary.
###