Motsinger named Head Basketball Coach at SIC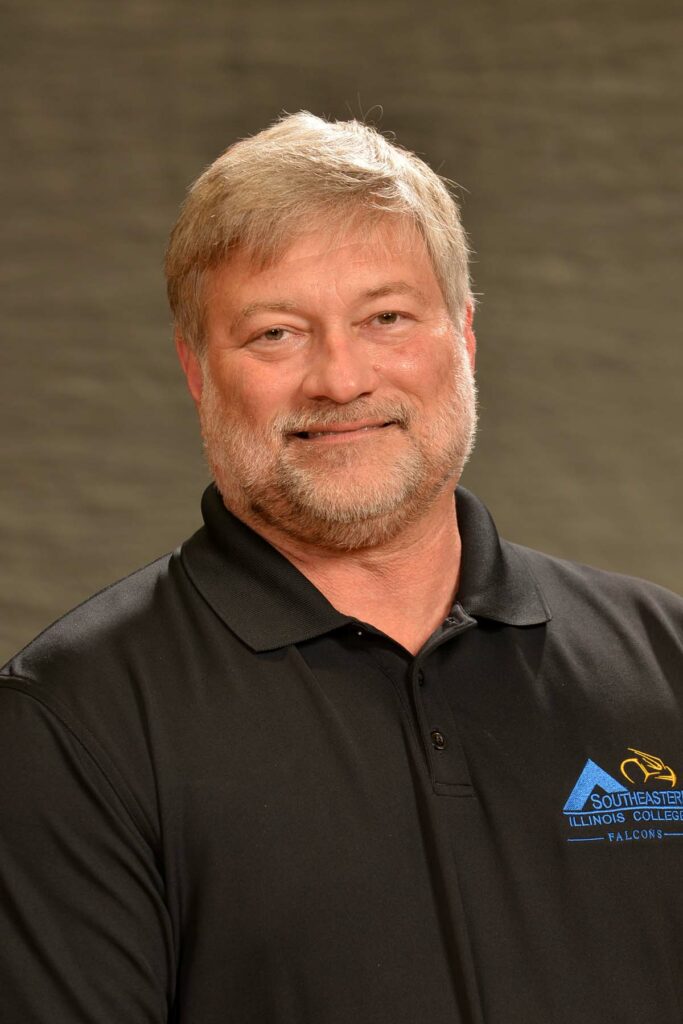 A familiar face will be returning to this basketball season at Southeastern Illinois College. Former coaching standout Mark Motsinger has taken the position as head coach of the men's basketball team.
Motsinger returns to SIC after a tenure as the women's basketball coach from 1986 to 2002. This span included 396 wins and 115 losses for the lady Falcons. But Motsinger's connections to SIC began long before his coaching career.
"I was born in Mt. Vernon but moved to Harrisburg in 1962 when my father became the men's basketball and baseball coach and Athletic Director at SIC," Motsinger said.
Motsinger's father, Virgil, coached the men's basketball team for 35 years. Motsinger played on the team from 1979 to 1981, with his father as the coach. Motsinger graduated from Murray State University in 1983. After which, his coaching career began.
"I was a Graduate Assistant at Murray State from 1983 to 1984," Motsinger said. He then coached basketball, cross country, and track at Thompsonville. Then was the head girls' basketball coach and boys' track coach at Henderson County High School before coming to SIC."
All of Motsinger's experience lead to a successful run at SIC. Motsinger's career with the Lady Falcons ended with 396 wins and 115 losses. This record makes him the 16th most winning coach in NJCAA women's basketball among inactive coaches. In 1990, Motsinger lead SIC to their first NJCAA National Tournament. And in 2009, Motsinger was names to the IBCS Basketball Hall of Fame. Motsinger is hoping his presence will continue to benefit SIC.
"I returned because of the opportunity to help get SIC Basketball back on track," Motsinger said. "I believe in the philosophy, 'a program should be better because you were there, not fall apart because you left.'"
One of Motsinger's hopes for leading the program down a new path is to bolster the team with local talent. He believes that using hometown athletes will only benefit a small town school.
"I realize that we have a small district population wise, and I can't build an entire team out of local players," Motsinger acknowledged. "But if there is local talent, it should be utilized. This is a community college."
Adding to the benefits of a local roster, Motsinger believes that personal connections to the team will foster support for SIC from the surrounding communities.
"Having local players helps bring community ownership back to the program, it helps local communities feel a connection to the institution, something that has been missing for the past several years," Motsinger stated. "A college basketball program, like it or not is kind of like the front porch of a house, in this case the school, it is often the first thing people see and even though it may not be the foundation of the house it often gives off the first impression"
SIC's athletic director, Jeremy Irlbeck is hopeful for what this season could bring.
"Mark will be a true asset to Southeastern, said Irlbeck. "We look forward to seeing him succeed this season, and continuing to bring local talent to SIC in the future."
Motsinger and the basketball Falcons will have their season opener in Joseph Deaton Gym on Wednesday, November 15 as they take on Shawnee Community College at 7:30 p.m.
###
Please see attached photo of Mark Motsinger
Written by Bailey Drone, student writer