BWX Technologies Donates $6,000 to SIC Welding Program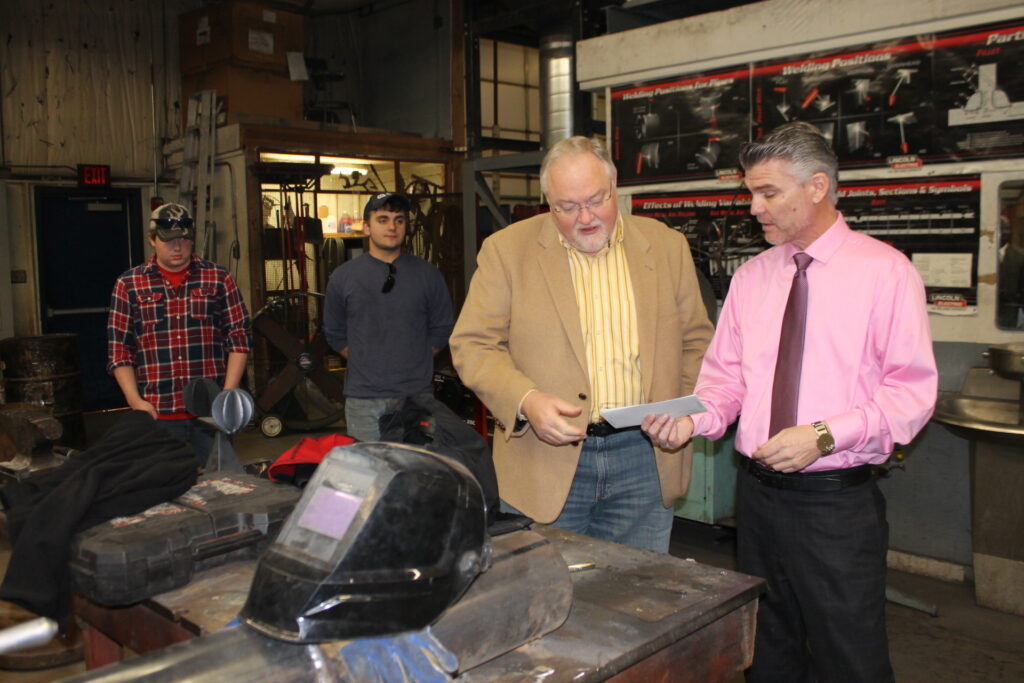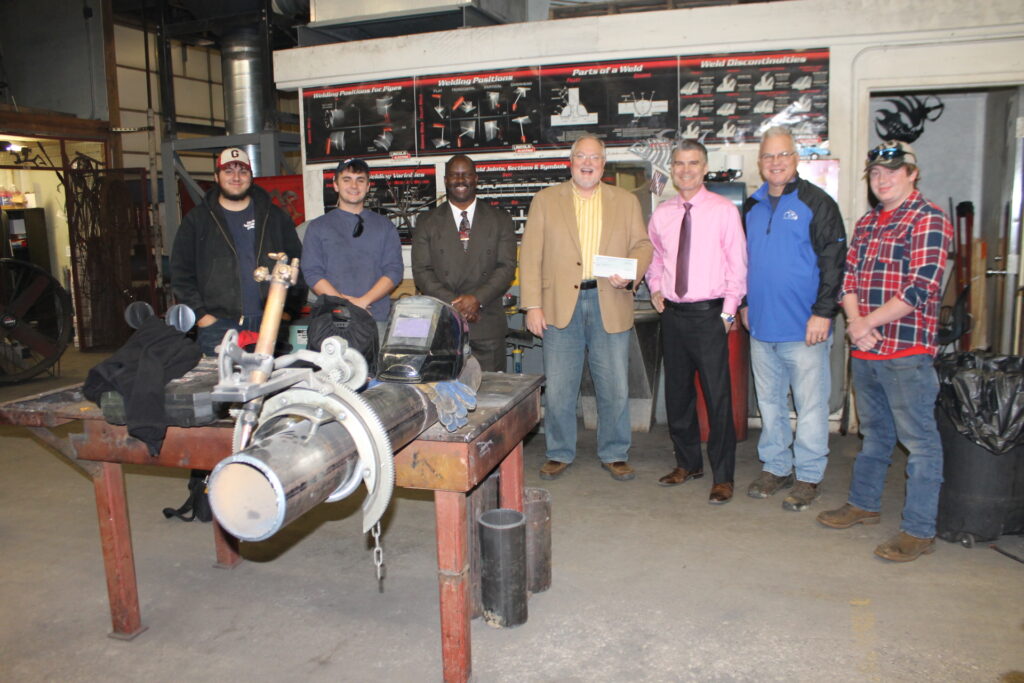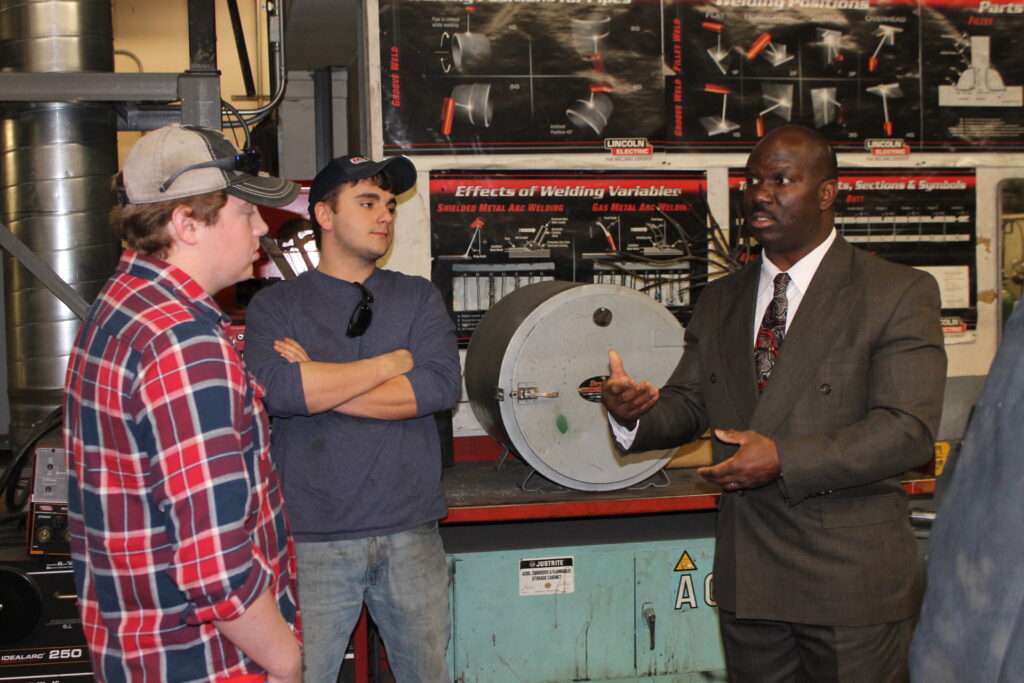 BWX Technologies, Inc. (BWXT) in Mt. Vernon, Indiana, announced a surprise just in time for the holidays for the Southeastern Illinois College welding program.
Jake Gill, Operations Manager at BWXT, and Bobby Lewis, Training Manager at BWXT visited the college for a welding advisory council meeting and presented two checks. The company donated $5,000 to the welding department for much-needed new equipment in order to fully prepare student welders for the types of jobs needed at BWXT and other companies in the welding industry.
In addition, BWXT donated a $1,000 scholarship fund for a welding student demonstrating financial need for the fall 2018 semester.
Gill is a strong advocate for the college's program, having served on the welding advisory council for about a year, and said he knows the training students receive at SIC prepares them for the welding careers, but he also knows the training equipment is expensive.
"The reason we come over here (to SIC) is we like the quality of the students," said Gill.  "We don't have time to train them, but you do.  We know you don't have all the equipment you need now to be best prepared for jobs like BWXT offers, and we wanted to help."
Mark Thomas, welding instructor at SIC, said, "It has been a pleasure and a blessing for the welding program to have BWXT on our advisory council and now to help us purchase training equipment.  It's like a new start for us with potential employment offers for these students at BWXT."
Gill and Lewis took additional time out of their day to talk to some of the welding students at SIC.  Lewis gave some good advice that would not only resonate with the welding industry, but also the business community and teachers in general.
"It's not good enough to show up and pass your classes.  You'd better be at the top of your class, be on time, and be ready to work," said Lewis. "And don't get in trouble, because that will follow you around for the rest of your life."
He continued to tell the students that if they want to be considered at BWXT, they need to master their craft and take their classes seriously.  They have to make sure they are ready to pass the welding test to be hired for taking the next step.  He also talked about expectations, schedules and benefits of working with BWXT.
SIC President Dr. Jonah Rice said, "It's partnerships like this that help our students reach their full potential by keeping us up-to-date with not only industry standards and expectations via the advisory council, but also with the necessary training equipment. We appreciate BWXT and what they do for our students as well as our country."
BWXT's Mt. Vernon site manufactures heavy components for naval nuclear reactors used in submarines and aircraft carriers. The site also manufactures missile tubes for U.S. Navy submarines. The Indiana facility employs approximately 300 individuals at the 100-acre site.   For more information, visit www.bwxt.com.
For information about Southeastern Illinois College's welding program, visit www.sic.edu/welding or contact an SIC advisor at 618-252-5400, ext. 4130 or advising@sic.edu.  The application deadline for scholarships at SIC is Feb. 28.  Scholarship forms will be available on the SIC website at www.sic.edu/scholarships in January.
###