SIC Named Best Online College in Illinois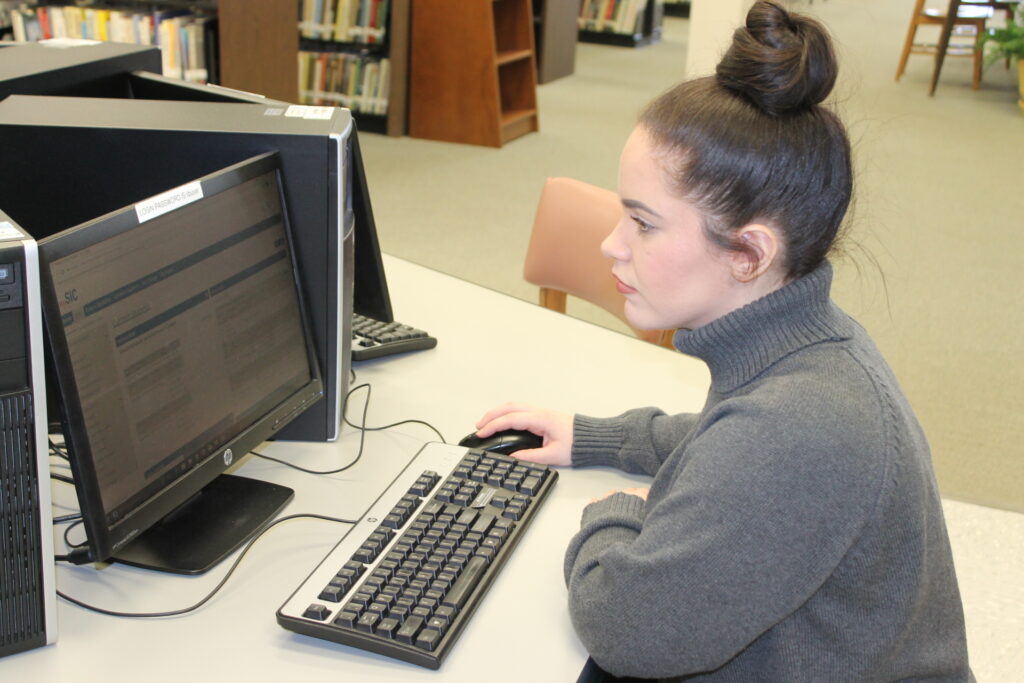 Southeastern Illinois College has been ranked as the best online two-year college in Illinois as well as being ranked number 19 in the nation for the same category. The award was given by Affordable Colleges Online, a leading source for ranking and comparing colleges in the United States.
These rankings are reserved for public, not-for-profit institutions. The rankings were established by compiling data points such as regional accreditation, tuition and fees rates, percent of full-time students receiving financial aid, number of programs offered, and student-to-teacher ratio. Online education is part of SIC's goal to provide a quality education to the Southeastern Illinois region.
"We wanted to honor the colleges and universities setting the bar for online learning," Affordable Colleges Online CEO Dan Schuessler said. "These schools are going above and beyond the industry standard to help make online education programs an excellent option and more affordable."
Online course options are an essential part of SIC's mission to provide a quality and accessible education to the Southeastern Illinois region. President Jonah Rice considers the accessibility provided by SIC a great achievement.
"SIC has for a long time embraced online education because it is what many students want and need to be successful," Rice said.
SIC offers a wide variety of online degrees such as an Associate in Arts, Associate in Applied Science in early childhood education, business management and criminal justice. There are also many online certificates available including, biodiesel production, bioenergy production, biofuels production, biofuels technology and sustainability and ethanol production. Additionally, many general education classes are offered in an online setting.
"We have some of the best online instructors in the country," said coordinator of SIC's online program, Karla Lewis.  "They add so much to the quality and success of Southeastern's online program. We provide consistent, high-quality courses for our students as well as the support they need and deserve – all at an unbeatable price."
SIC's desire to provide a great online education stems from the desire to provide a quality education overall. Rice believes that every program benefits the school and region and should strive for excellence.
"I always say that programs are not buildings; they are people," Rice said. "SIC has great staff and instructors who know how to reach and teach students – anytime, anywhere."
For more information on online degrees, certificates and classes contact Karla Lewis at karla.lewis@sic.edu, 618-252-5400 ext. 2265 or visit sic.edu/online.
###
Written by Bailey Drone, student writer