SIC STUDENTS WIN TOP SCHOOL IN WELDING COMPETITION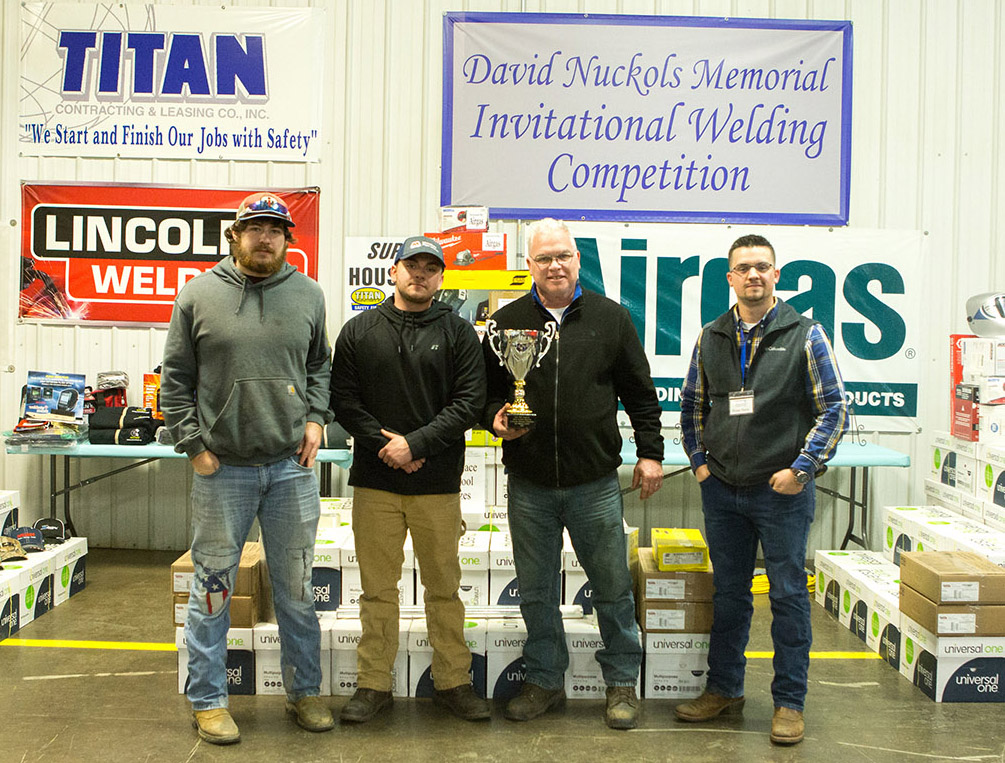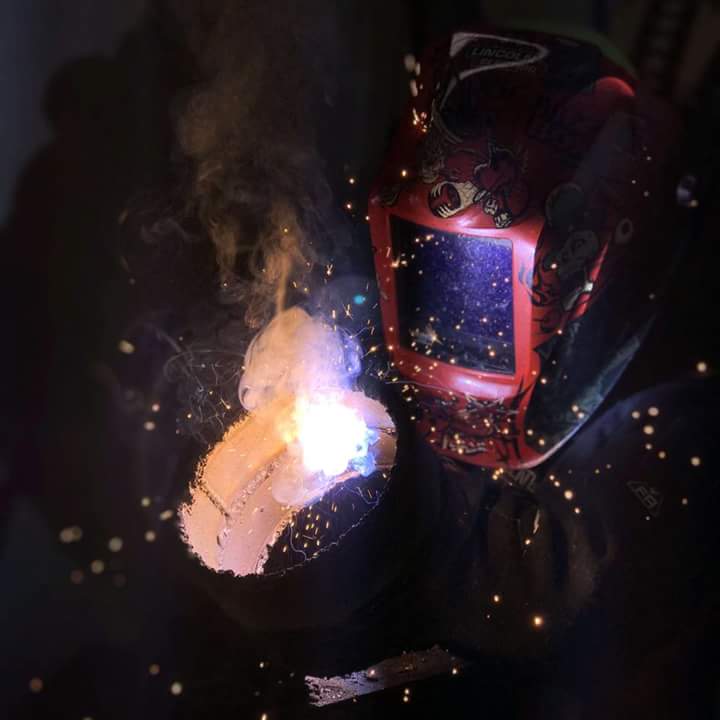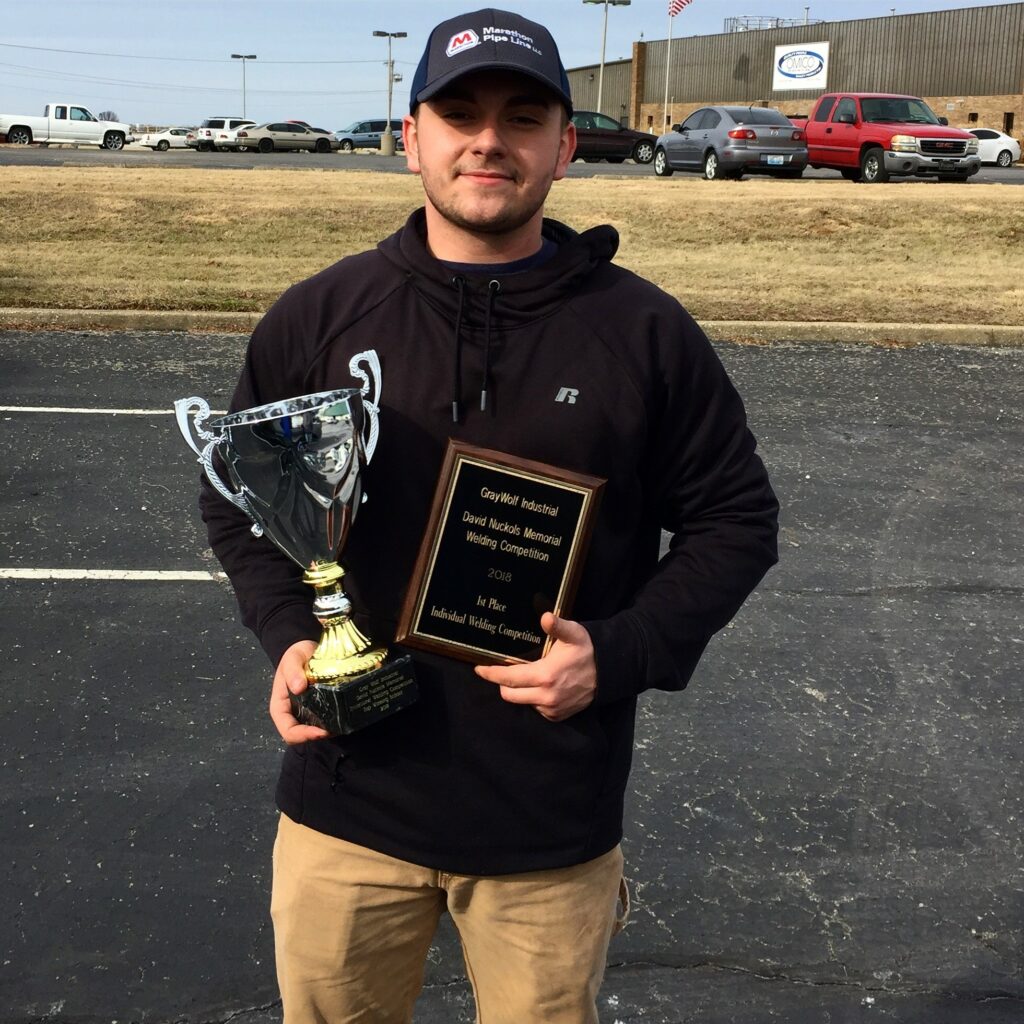 Southeastern Illinois College welding students attended and brought home awards from the 10th annual David Nuckols Memorial Welding Competition on Friday, Feb. 9 at Gray Wolf Industrial in Owensboro, Kentucky.
With combined scores, Pace Young of Enfield and Hunter Chowning of Veedersburg, Indiana, won top school over eight competing schools and Young won overall welder in the competition.
"I am very proud of both of them," said SIC welding instructor, Mark Thomas. "We feel blessed to be invited every year, and to win this year really proves how hard our students work."
During a one-hour time limit, contestants had to set up their machines and perform welding tasks. Judges then assessed each contestant's mastery of welding knowledge and skills. The students also completed a 100-question written test, which covered general knowledge of welding processes and procedures.
"It is unbelievable how generous the area vendors are for this competition," said Thomas. "Every contestant is given welding gear as well as a $25 gift card to Lowes. Sponsors also get some great gifts, and Gray Wolf understands how stressed school budgets can be and donated 12 cases of copy paper to each school. We are truly grateful for everything we received."
Young received a total of $600 in welding prizes, including a new auto-darkening welding hood, jacket, gloves, and bag. He also received $100 in gift card for his efforts.
For winning top school, the SIC welding program received over $2,100 in welding equipment and supplies including a new welder, two industrial grinders with grinding wheels, 350 pounds of welding rods, as well as other small welding equipment.
"We have an excellent hands-on welding program at Southeastern," said Gina Sirach, "Successful completion of the program provides students with the education and skills needed to join the workforce."
For more information about SIC's welding program, contact SIC recruiter, Rachel Parish at 618-252-5400 ext. 2245,  rachel.parish@sic.edu, or visit www.sic.edu/welding.
###