SIC Honors Retirees and Recognizes Milestone Service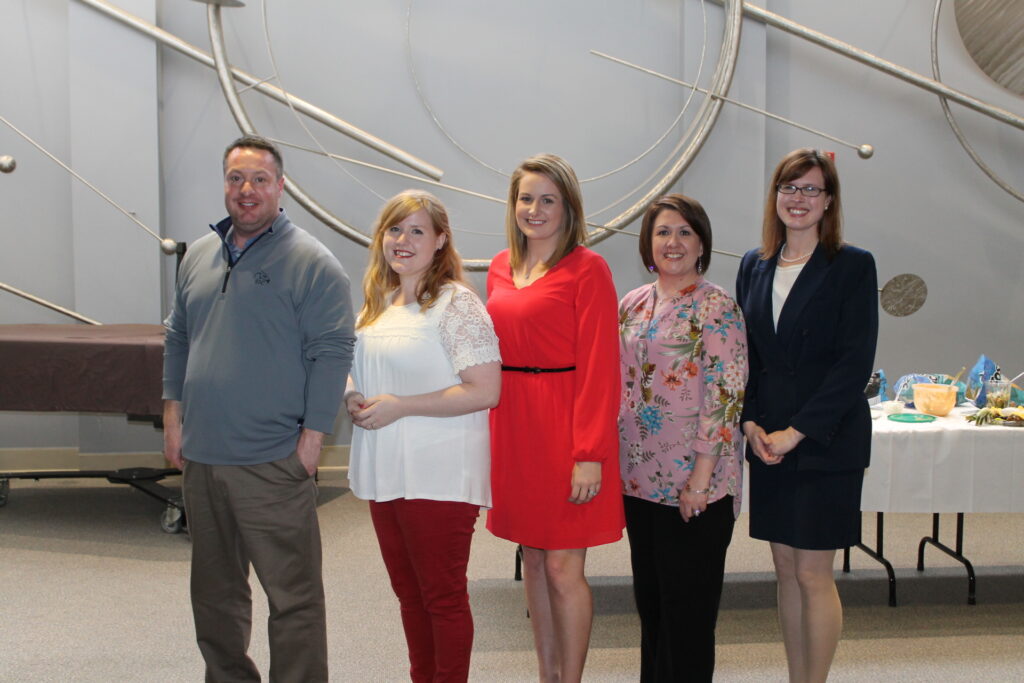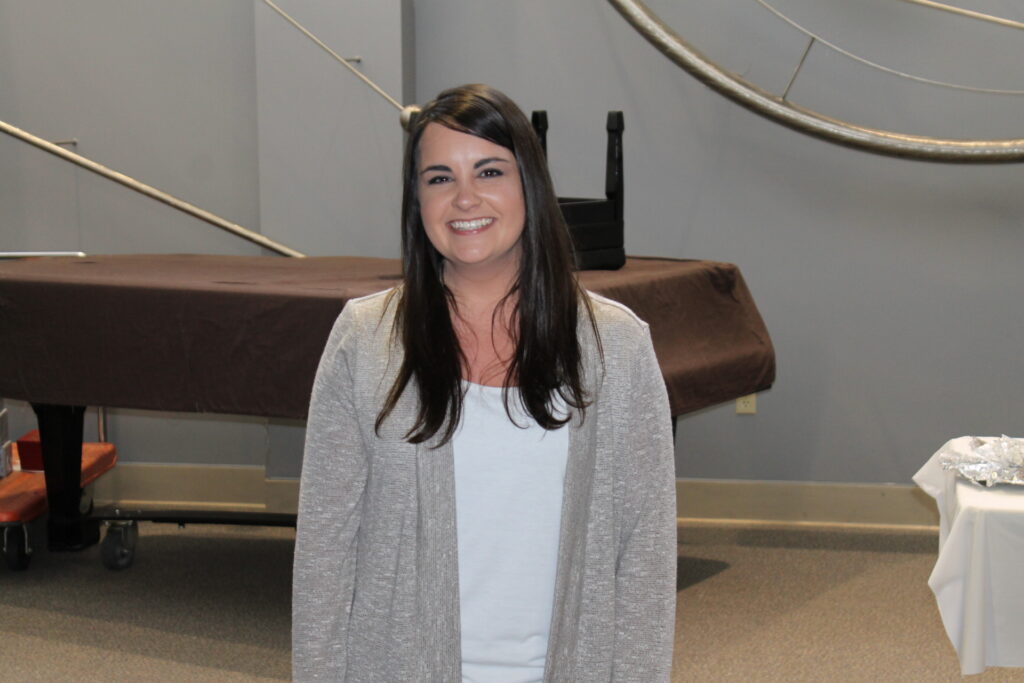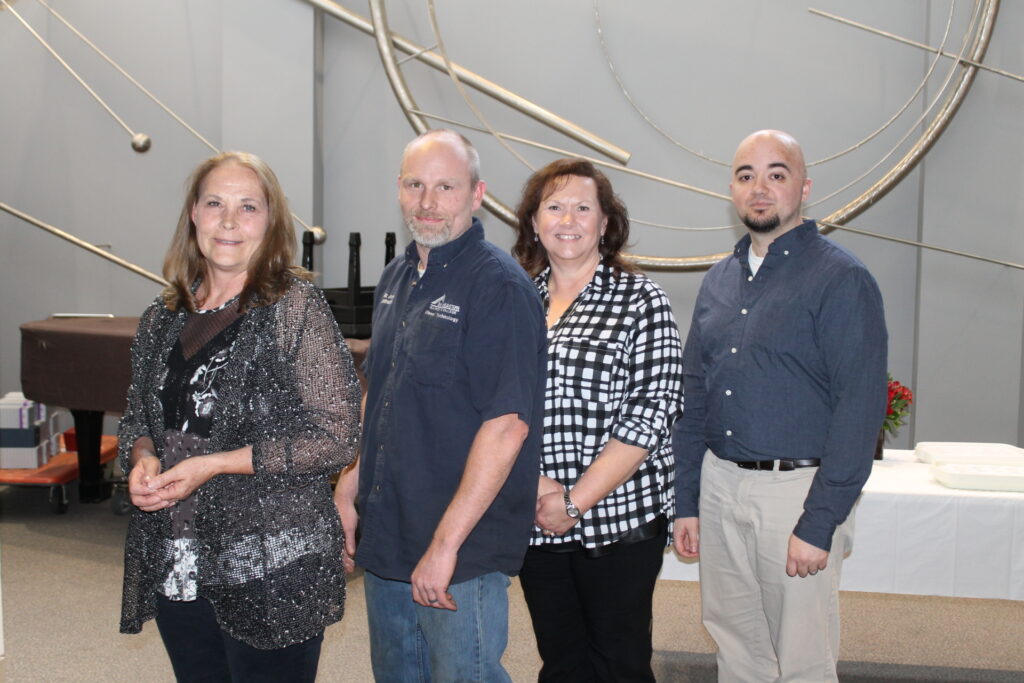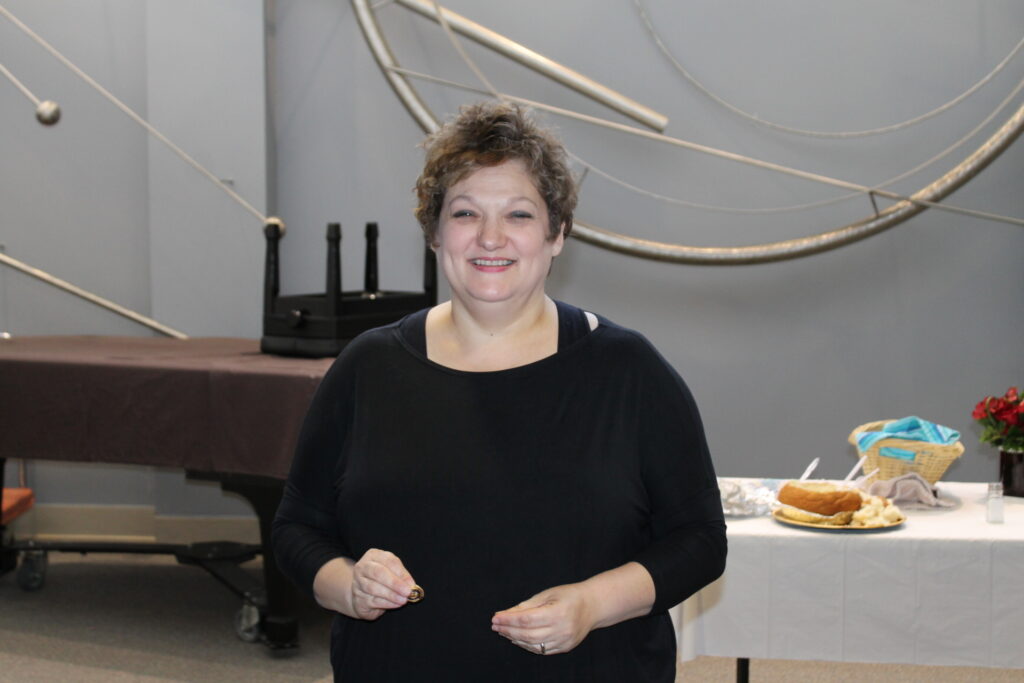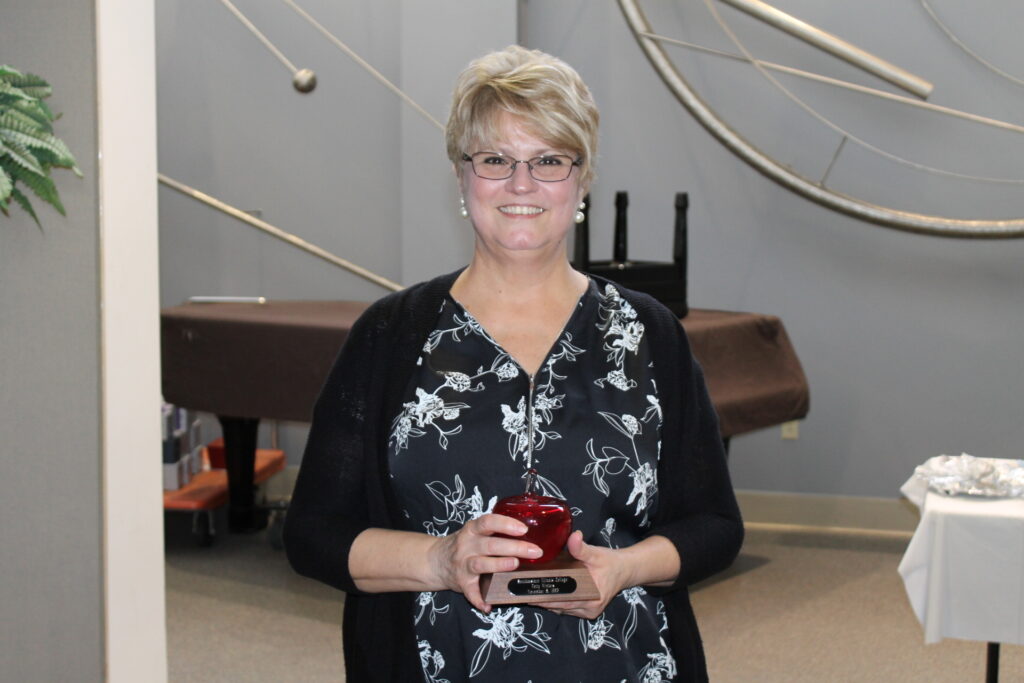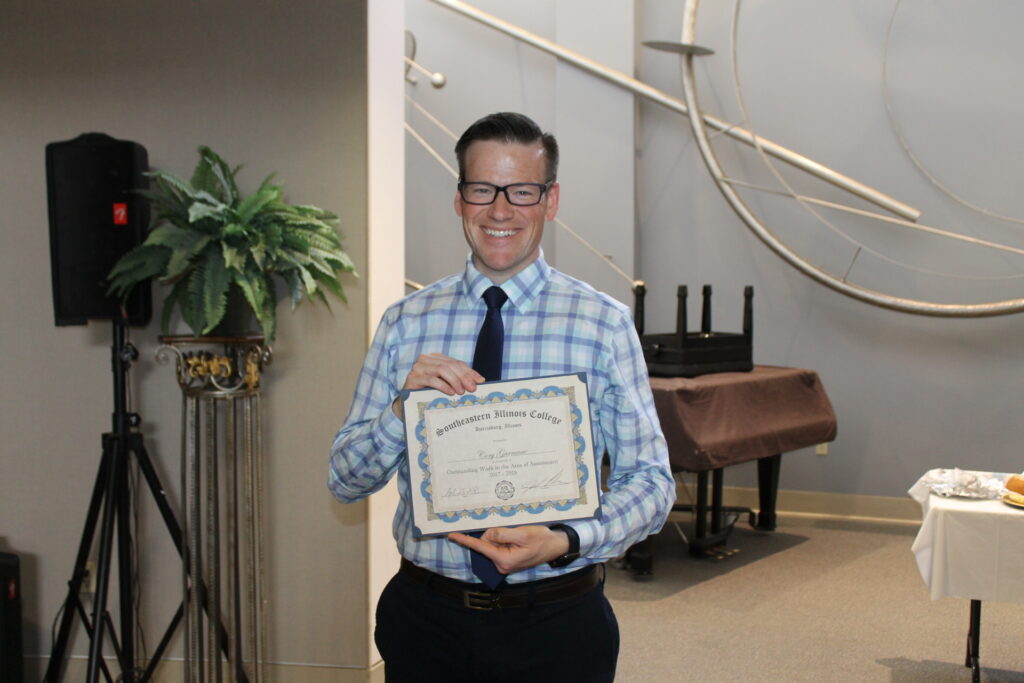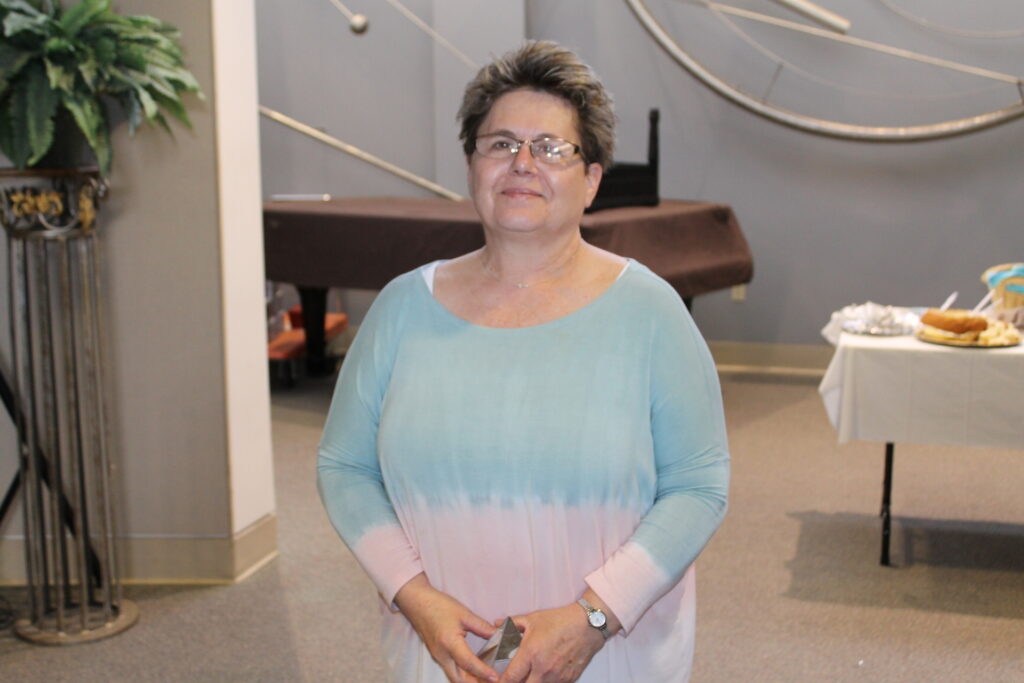 Southeastern Illinois College held its annual Recognition Reception to honor employees for special awards, full-time milestone service, and retirements April 26 in the George T. Dennis Visual & Performing Arts Center lobby.  Paul Cummins, humanities co-chair and director of forensics, and Dr. Tyler Billman, advisor and forensics coach, acted as masters of ceremony for the event.
Greenies, or those who are completing their first year of full-time employment at SIC include Chris Barr, institutional research and effectiveness administrator; Katie Dusch, administrative assistant to the dean of academic services; Kelsi Love, associate director of enrollment services; Caroline McSparin, child study center coordinator; Sylvia Moore, associate degree nursing instructor; Rachel Parish, high school recruiter and dual credit coordinator; and Tracy Stockich, food service assistant.
Those serving SIC in a full-time capacity for five years include Sky Fowler, director of human resources and Jerri Harbison, math instructor.
Celebrating 10 years with SIC are Deborah Conrad, child study center preschool teacher; Chris Jones, diesel technology instructor; Karla Lewis, coordinator of media services and distance learning; Tabitha Neal, secretary to nursing and allied health; and Andrew Oxford, network technician.
In her 15th year with the college is Lori Cox, associate dean of workforce and community education. Those serving 20 years with SIC are James Carlton, network administrator and Allan Kimball, English and theatre instructor.
Celebrating 25 years with SIC is Patty Winters, assistant to the executive dean of administrative services, who is also celebrating her retirement this summer.
John Shultz, biology instructor was recognized formally for the Loren P. & Velma Dallas Outstanding Teacher of the Year for 2017-18.  Shultz will also be retiring this year, after 29 years of teaching.
David Wright, former executive dean of business affairs is celebrating his retirement this year, as well, after 23 years with SIC.
Several others were recognized during the occasion for special service to the college and dedication to education.
Math and science chair and biology instructor, Jason Fitzgerald was recognized for earning his Masters of Science in Biotechnology from Johns Hopkins University this year.  Cory Garmane, music instructor, was awarded for outstanding achievement in assessment.
Paul Cummins, humanities co-chair and director of forensics was recognized for a prestigious service award presented to him during the Phi Rho Pi National Speech Tournament in Daytona this year for his decades of service to forensics. He has been one of the key coaches in the country helping run the tournament for hundreds of students.
A new award was presented this year to Kellye Whitler, longtime events coordinator of the college, for her service and leadership in activities that demonstrate and capture the spirit of SIC's mission and vision. She is the first recipient of the Living the Mission Award.
"We look forward to recognizing our faculty and staff for their significant contributions to our institution each year," said SIC President, Dr. Jonah Rice.  "It is quality individuals like this who set the standard for the rest of us, and we want to make sure their efforts do not go unnoticed."
###