2018 REGIONAL BOWLING CHAMP SIGNS WITH SIC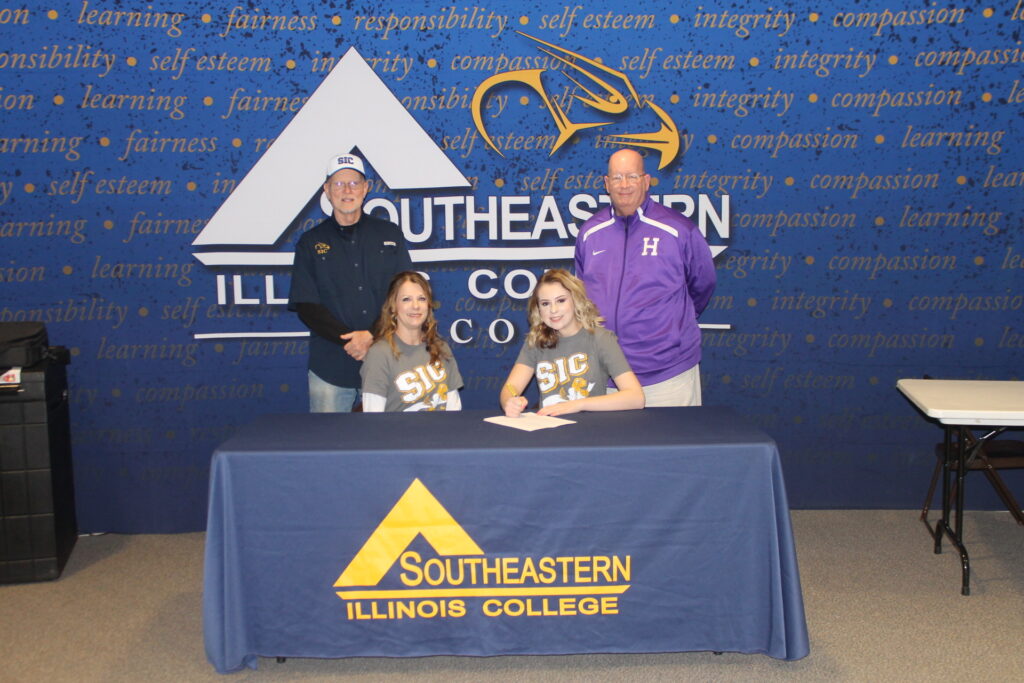 Harrisburg High School senior Keely Reed knows that February 3 will always be special, and rightly so.
On that day, the varsity standout not only helped the Bulldogs win a regional championship but also took home gold medal honors with an average score of 202.
Beginning in the fall, Reed will join collegiate bowlers at Southeastern Illinois College, where she will compete on the school's very first US Bowling Congress Collegiate team during the 2018-19 academic year.
Reed had offers to bowl for Missouri Baptist University in St. Louis, Pikeville University in Kentucky and Lewis University in Romeoville before deciding on SIC, where she plans to pursue studies leading to a career in dentistry.
Archie Blair, head bowling coach at SIC, is delighted that Reed decided on Southeastern.
"Without question, Keely is a valuable addition to our women's team," said Blair. "She brings athleticism, drive and competitive experience to a team looking to make its mark on collegiate bowling. She's a tremendous asset."
Doug Cottom, Reed's high school coach, feels the same way.
"Keely was a four-year starter for Harrisburg, averaging 189 for the entire four years, culminating in an individual regional championship medal with an impressive average score of 202 to win," said Cottom. "In addition, she was the perfect high school bowler, in that she never missed a practice or match and always showed up to play. Any high school coach would welcome that type of player. Combine that with her ability to bowl and getting better each year, I hated to see her graduate. SIC is getting a good one!"
In August, Southeastern will become a member of US Bowling Congress Collegiate, which serves alongside NCAA and NJCAA as governing bodies of collegiate varsity bowling.
Those interested in joining the team are encouraged to attend a series of open tryouts scheduled for June 5, 6, and 7 from 4-5:30 p.m. each day at Ross Cottom Lanes 2080 US-45, Harrisburg, IL 62946. For more information, please call Doug Cottom at 618-253-8417.
###