SIC Bowling Team Achieves Early Success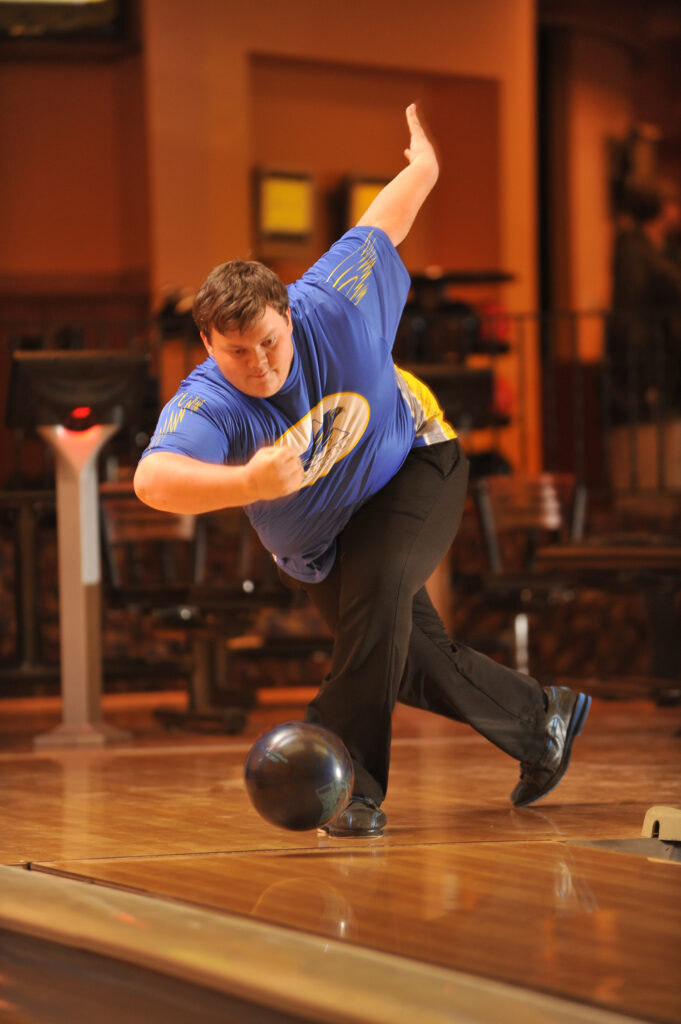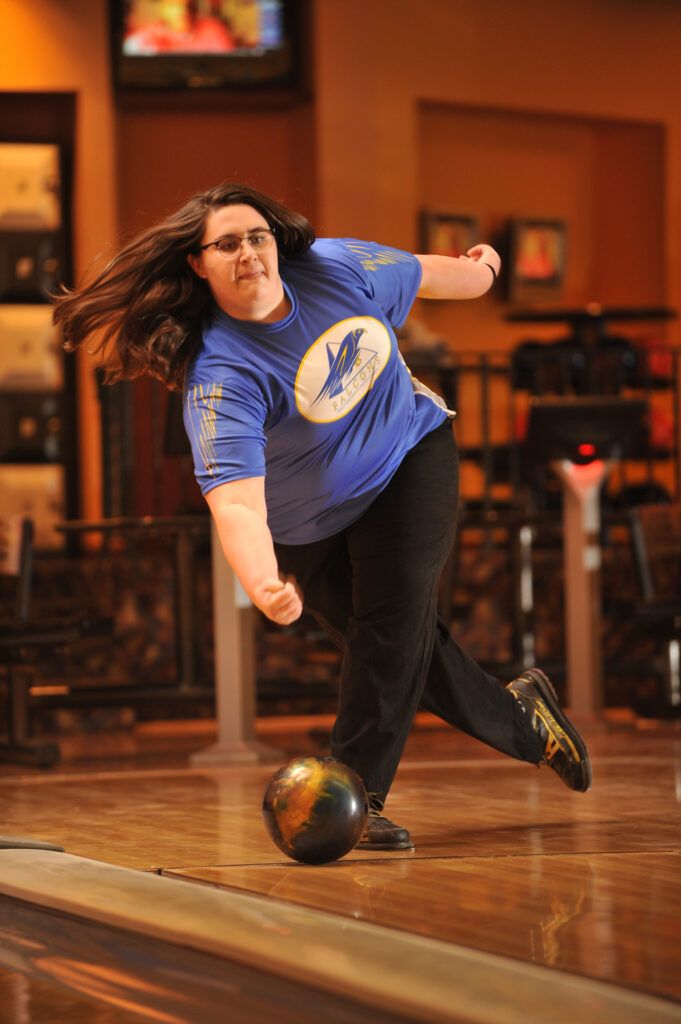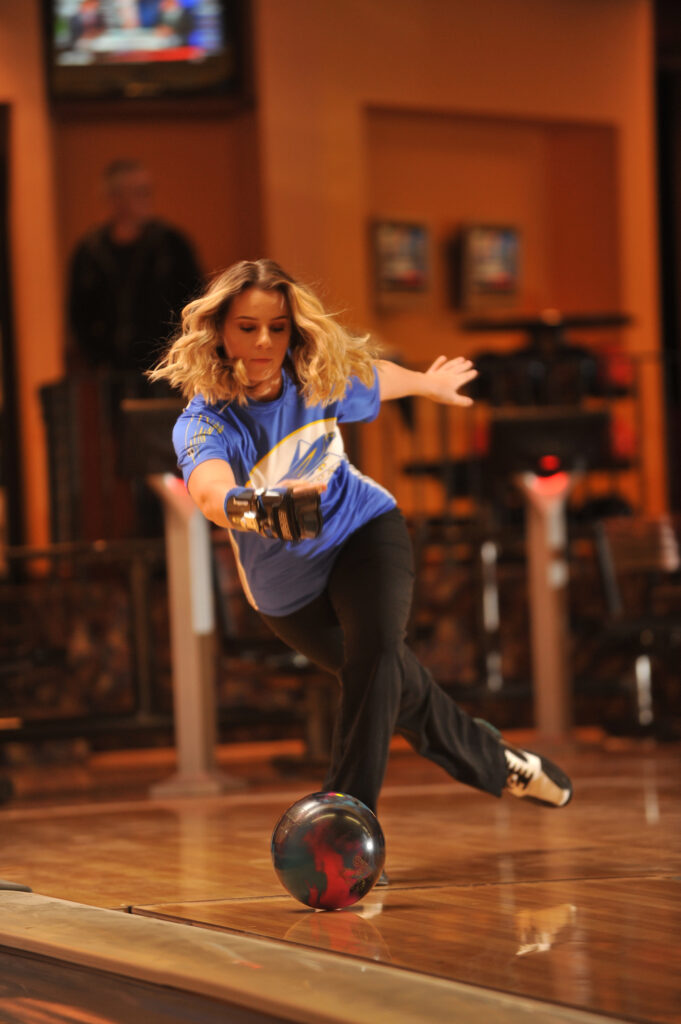 —Falcons best Ohio State, West Virginia, Ball State, SIU, MIZZOU, and Vincennes JV–
Major and mid-major universities and colleges from across the nation competing in the United States Bowling Congress (USBC) Collegiate division are taking note of the new kid on the block.
Southeastern Illinois College's inaugural season competing against primarily Division I schools began last fall at the University of Pikeville Orange & Black Bowling Classic. At the end of regulation play, SIC finished ahead of such varsity teams as Ohio State University, West Virginia University, Ball State, Miami University, Cumberland University, Walsh University, Youngstown State University, Oberlin University, and Shawnee State University.
"Our kids were introduced to collegiate bowling in the strongest of fashions at the Orange and Black tournament," said coach Doug Cottom. "Besides being somewhat on edge in bowling in their first collegiate event, the kids had to compete on a lane pattern they had never seen before. I am sure as they play in more tournaments, they will get a lot more comfortable with the collegiate environment."
Cottom noted that Southeastern's mixed team of freshman men and women compete against juniors and seniors in the men's varsity division of USBC Collegiate.
Southeastern's second tournament was the Lindenwood University Lions Classic in St. Charles, Missouri.
"As I had hoped, we felt a lot more comfortable in this event, and the bowling showed a big improvement from our first tournament. Although a smaller field than the Orange and Black, the competition was fierce, as some of the strongest programs in the Midwest were represented," said Cottom.
"No shame in losing our match with eventual 2nd place Newman University of Kansas. They are one of the top five schools in the nation year in and year out," he added. McKendree and Lindenwood topped off the solid list of entries.
When the dust settled in St. Charles, the SIC Falcons finished in fifth place overall, beating varsity teams from Rock Valley College, Missouri Baptist University, Central Missouri, University of Missouri, and Southern Illinois University Carbondale.
Southeastern finished its 2018 bowling season at the Wright State University Raider Classic in Beavercreek, Ohio.
The Falcons' 2019 season opened January 26 at Vincennes University (VU), where it competed in a scrimmage against VU's junior varsity men's team. The match saw three lead changes before it ended with a dramatic come-from-behind win by SIC.
SIC Coach Jeff Crowley, a member of VU's national championship varsity bowling team in years past, was ecstatic.
"Imagine if a community college men's basketball team played Duke's second team at Cameron Indoor Arena, and won! That is what our bowling team did," said Crowley. "Every player on our team made big shots at important times in the match. But as well as our team bowled, they left pins on the lanes."
Crowley added, "We have four weeks to prepare for our next major tournament in Nashville, Tennessee. We need to get stronger, and we must eliminate those loose shots we made at VU.  I can promise you someone will win at Nashville. If our players improve just a little from their performance at VU, it could be a Falcon!"
Making the trip to Vincennes were freshman bowlers Elizabeth Davis of Omaha, Keely Reed of Harrisburg, Lizzie Powell of Troy, Noah Short of Maryville, and Fred Barger of Collinsville.
Southeastern president Jonah Rice has high praise for his young Falcons.
"SIC could not be more pleased with the successful launch of our collegiate bowling team," said Rice. "To come out so strong as to beat multiple universities and other colleges is astounding—and testament to the great student talent we have in addition to outstanding coaches.  I see another long and prosperous championship dynasty in the making."
Southeastern will end its 2019 season March 8-10 in Nashville at the USBC Collegiate Singles Championship.
Anyone interested in trying out for SIC's 2019-20 men's or women's varsity teams is encouraged to contact Doug Cottom at dcottom1@gmail.com or 618-841-4867. Scholarships and bowler incentives are available.
###